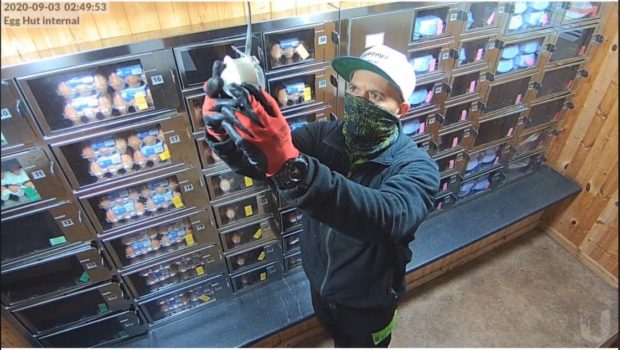 An egg vending machine that has helped to feed residents of the Highlands throughout lockdown was broken in a break-in last night.
The Egg Box Shop in Cromarty suffered extensive damage when a thief attempted to steal money from the premises.
The site is open 24/7 to allow residents to buy the farm products whenever they want.
However, the shop received an unwanted visitor last night when it was broken into.
Fortunately, nothing was stolen, although the site will be closed for at least two weeks due to the damage done to the Egg Box Machine.
Farmer and owner John Gordon was angered and shocked when he arrived to the scene this morning.
He said: "All through lockdown I felt quite proud that we were serving the community well, supplying them with eggs and potatoes when the supermarkets had run out.
"I was shocked and a bit angry when I saw the door had been damaged and so had the vending machine.
"The till is kept in the centre of the machine and they had used a crowbar to try and open it, but it is very sturdy and they failed to do that.
"I empty the money out every night just in case something like this happens.
"The man was in there for about ten minutes but left empty-handed."
John has had to order new parts for the vending machine from Holland and hopes to reopen the site in two weeks.
He thanked the police for their work so far in helping to find the suspect.
Cromarty Brewing Co was also broken into overnight, with police suspecting both crimes are linked.
The suspect is described as a white male of an average build and around 6ft tall.
At the time of the incidents, he was wearing a white baseball cap, a green/navy snood, navy coloured fleece jacket, dark worker's combat style trousers with a green pocket cover and red/black gloves. He also had a dark coloured watch on his left wrist.
Acting Sergeant Alasdair Lee, of Dingwall Community Policing, said: "We are appealing to anyone who may have any information relating to these incidents.
"Although this happened through the night, we would ask if anyone noticed anyone acting suspicious in the area to contact officers.
"We believe that both incidents are linked and we would encourage members of the local community to contact police if they have any information that could assist with our investigation.
"Police can be contacted on 101 quoting incident number 0458 of Thursday, 3 September, 2020."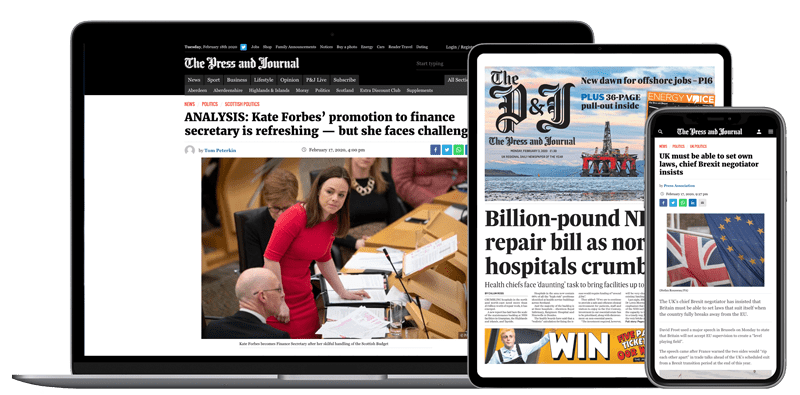 Help support quality local journalism … become a digital subscriber to The Press and Journal
For as little as £5.99 a month you can access all of our content, including Premium articles.
Subscribe