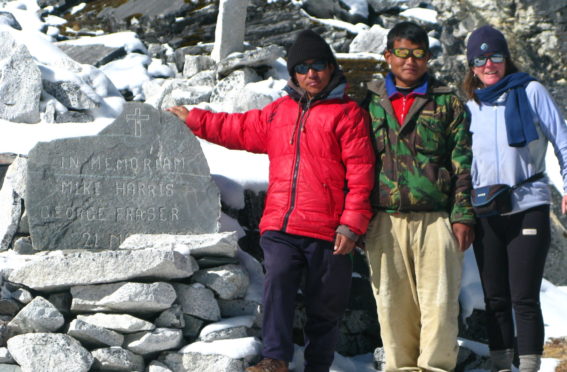 An extraordinary chance meeting in the Highlands with Britain's greatest living mountaineer has helped bring closure to a rescue hero over the death of one of Scotland's pioneering lost climbers.
George Fraser, a mountaineer from Gatehouse of Fleet, died in 1959 on expedition in the Himalayas during an attempt on Ama Dablam, one of the most beautiful – but deadly – peaks in the range.
Mr Fraser and his climbing partner Mike Harris were last seen through swirling mists moving strongly toward the summit, having apparently overcome the last difficult steps. They would have been the first people to conquer the peak – but were not seen again.
Sue Agnew, leader of Assynt Mountain Rescue Team, is Mr Fraser's niece.
On Friday as Ms Agnew, 57, was returning with her team from the rescue of a fallen walker at 2,398ft-high Suilven in Sutherland, she bumped into legendary mountaineer Sir Chris Bonnington.
Sir Chris, 86, had been a close friend of her uncle and had climbed with him in Wester Ross a year before Mr Fraser's attempt on 22,349ft Ama Dablam.Sir Chris was making an emotional return to Suilven – a mountain that he first climbed as a 17-year-old and said shaped his life.
"It was a bit of a surprise to say the least. Chris is an incredibly nice man – he knew my uncle well. I talked to him about George and about closure and he said he's helped quite a lot of people over the years by escorting partners and so on (to where they died)," said Ms Agnew.
"It was very much emotional for me. I said 'do you remember George Fraser?' and he did. I think they had struck-up a friendship during university days. Chris then started talking about climbing with George in the area the year before he climbed Ama Dablam.
"They must have been good friends."
'Giant fang' a few miles away from Everest
Known as the "giant fang" Ama Dablam is a few miles away from Everest.
The surviving members of Mr Fraser's expedition returned home exhausted, having built an 8ft burial mound of stones on which they inscribed the two men's names with a screwdriver and hammer.
Mr Fraser was born in 1931 at India. He was the son of Brigadier Stannus Grant Gordon Fraser.
In 2009, his niece Sue Agnew, leader of Assynt Mountain Rescue Team – as part of a Winston Churchill Memorial Trust – used his diaries from the expedition, to retrace her uncle's journey to the base camp.
Ms Agnew said:"He was a great inspiration to me. He and my mother were mountaineers and I got a lot of influence from both of them. Maybe they will find his body one day but I rather it stayed on the mountain."
Ama Dablam, which was only conquered in 1961, has claimed many other lives over the years.
In 2006, a large serac collapse occurred from the hanging glacier, which swept away several tents at Camp 3, killing six climbers.
On November 28, 2016, highly acclaimed climbing Sherpa Lakpa Thundu Sherpa of Pangboche was killed when a 5.4 magnitude earthquake struck, triggering an avalanche and the release of a few ice blocks. Thundu was at 19,680 feet on the mountain.
On November 11, 2017, Valery Rozov was killed when he jumped from the mountain in a wingsuit and struck a cliff.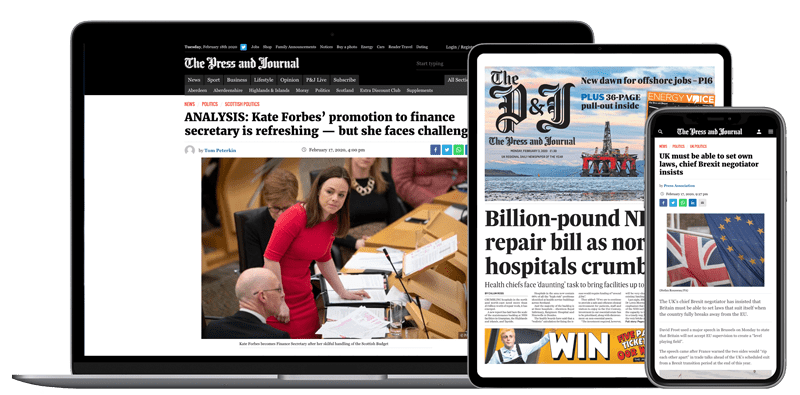 Help support quality local journalism … become a digital subscriber to The Press and Journal
For as little as £5.99 a month you can access all of our content, including Premium articles.
Subscribe