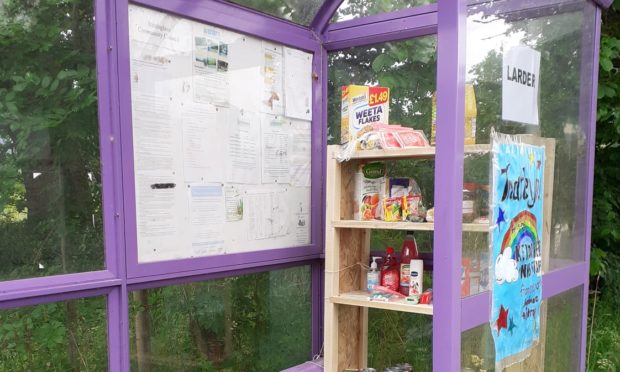 A Highland charity group has put a temporary stop to its honesty larders after vandals trashed a bus stop full of donations over the weekend.
Soirbheas, a community group set up to support local people in Glen Urquhart and Strathglass, set up four locations for those in need to help themselves in Drumnadrochit, Balnain, Cannich and Struy back in April.
The service has been steadily used throughout the coronavirus pandemic but volunteers were left disappointed after discovering its Drumnadrochit larder, located in a village bus stop, in a state earlier this week.
Vandals smashed vegetables and poured the rest of the donations all over the ground.
Nicky MacLennan, assistant community development officer with Soirbheas, said: "We were so disappointed to find that someone would do this.
"Especially since we've been running the larders since April and the biggest problem we'd had before was someone eating half a tin of potatoes and leaving the rest in the shelter.
"If someone is in need, they just need to get in touch and we will do what we can to help.
"We're so grateful to our communities for what they've donated this year, our volunteers for helping and the positive comments on how useful these have been.
"This is disheartening, but we are determined to resume this service."
The four larders have now been suspended but they should return in a few weeks.
Click here if you live in the area and are interested in helping with Soirbheas' community work.