Photographer captures 'typical and quirky Scottish scene' as stag patrols platform at Achnasheen
A stag has been spotted patrolling the platform of a Highland train station.
The majestic beast was spotted at Achnasheen Railway Station earlier this week by photographer John McGowan, who immediately began videoing him as he strutted along the platform.
The stag proceeded to leap over a small fence into the train station's car park before pausing to gaze at its adoring audience.
Mr McGowan captured the moment after stopping to make use of the facilities at the rail station, and described the occurrence as "a typical and quirky Scottish scene".
The photographer uploaded the video to his business Facebook page, Strictly Highland Photography, which has been viewed by dozens with some even watching from Missouri in the United States.
Mr McGowan said: "We had just stopped for a little break and I spotted the stag close by and thought he was going to go out onto the platform.
"It is such a typical and quirky Scottish scene.
"The stag was very friendly and quite comfortable with us being about.
"It was just one of them funny Highland moments that you get from time to time that is bizarre and surreal and puts a big smile on your face.
"I have been nudged gently away by stags before but it is always a great encounter to come so close them.
"It was just one of those moments and I was lucky enough to capture it on video."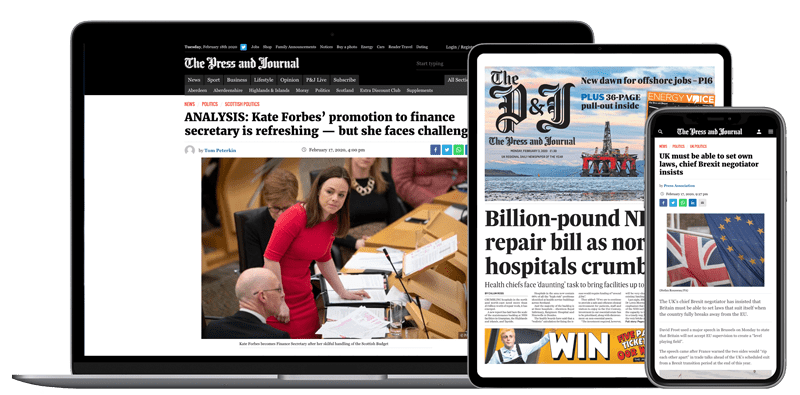 Help support quality local journalism … become a digital subscriber to The Press and Journal
For as little as £5.99 a month you can access all of our content, including Premium articles.
Subscribe