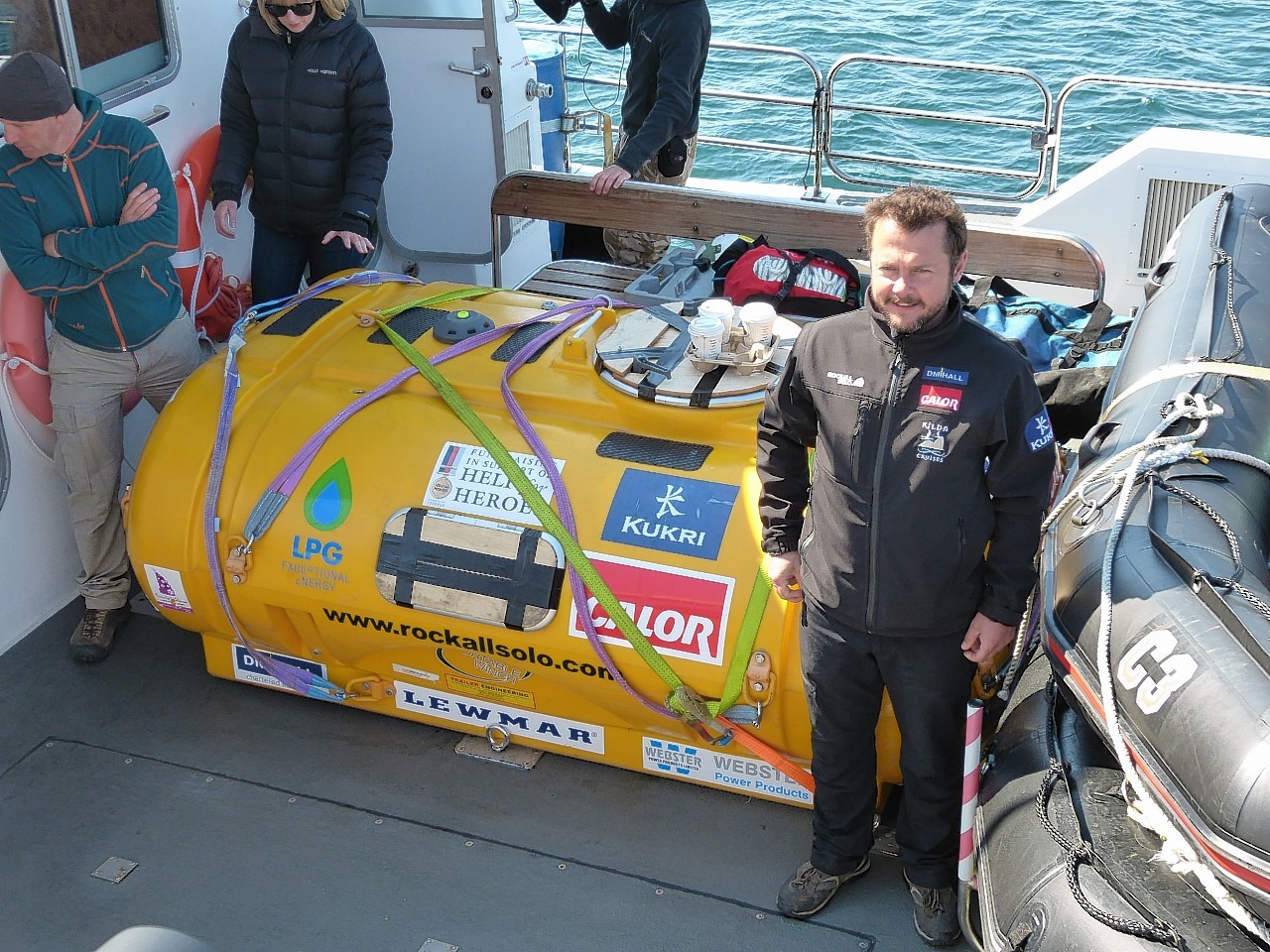 Adventurer Nick Hancock has spent his first night on the remote outcrop of Rockall.
He confirmed that all was well and that mini wind turbine was working well.
He wrote: "All well on Rockall. Landing went smoothly and no kit damaged, so couldn't be a better start really."
Nick now hopes to try and stay on the rock for a record-breaking 60 days.