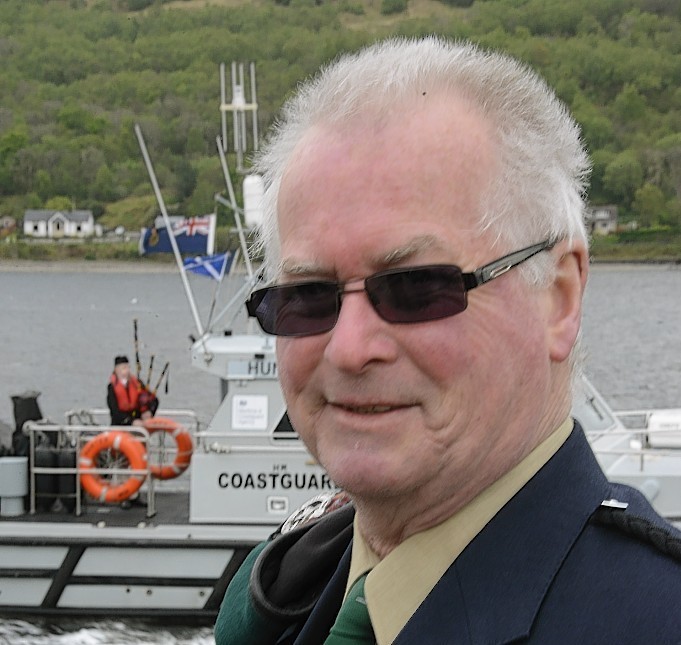 The brave actions of a Highland piper who played on the beaches of Normandy were remembered during a sailing relay to mark the 70th anniversary of the D-Day landings.
The commemorative event was centred on John Millin, son of the famous D-Day piper Bill Millin, who piped his comrades ashore on Sword Beach on June 6, 1944, despite the fierce fighting around him.
Mr Millin jun handed the replica pipes to a piper aboard the Coastguard cutter at the town pier in Fort William on May 5 before it left for Oban.
They were then carried down the British coastline to Portsmouth in a relay of small ships.
The final leg of their journey involved veterans travelling across to Normandy by ferry, where they were due to be presented to the Mayor of Colleville-Montgomery yesterday.
Mr Millin, who died in 2010, aged 88, was piper to the late Highland laird Lord Simon Lovat, commanding officer of 1st Commando Brigade.
Lord Lovat ordered him to play as the soldiers landed on the beaches.
Despite being unarmed, Mr Millin marched up and down the shore at Sword Beach in his kilt piping Highland Laddie and the Road to the Isles while friends fell around him.
His bagpipes, which were silenced four days later by a piece of shrapnel, were handed over to the National War Museum of Scotland in 2001, along with his kilt, commando beret and knife.
When the replica set left Fort William, Mr Millin jun, and his wife were aboard the Souter's Lass cruise boat, that was carrying members of the Fort William branch of the Royal British Legion Scotland.
At that time, he said: "My father would have been chuffed to bits with everything that has been done because he spent all of his war years playing his pipes.
"It is all very emotional for me and I know that my father would have felt both happy and sad, thinking about those friends he lost but happy that they were being remembered."
Mr Millin jun said bagpipes were banned in combat, but his father told him these rules did not apply to the Scots.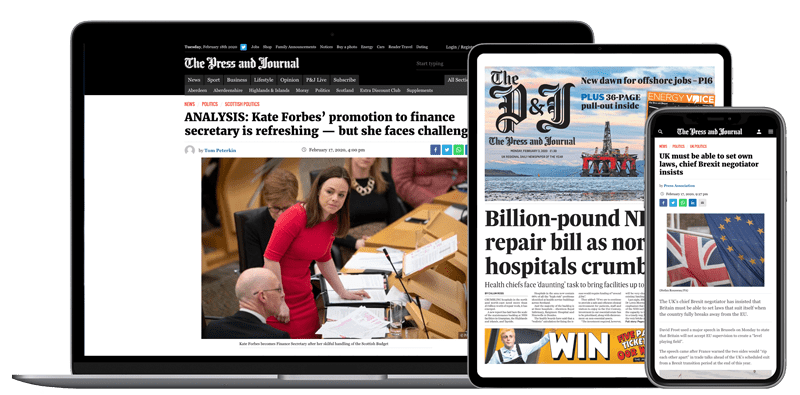 Help support quality local journalism … become a digital subscriber to The Press and Journal
For as little as £5.99 a month you can access all of our content, including Premium articles.
Subscribe