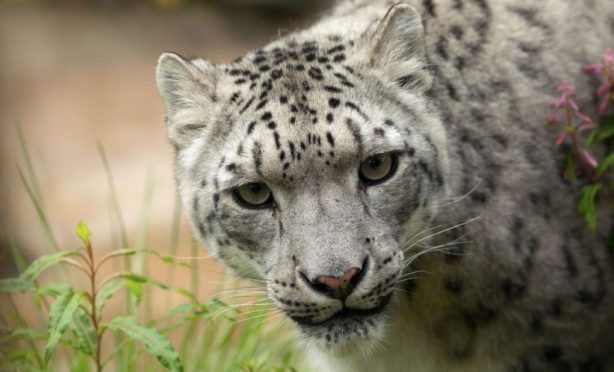 Staff at the Highland Wildlife Park are mourning the loss of a snow leopard after the animal caught a highly infectious disease.
Tributes have been paid to eight-year-old leopard Chan who arrived at the wildlife park run by the Royal Zoological Society of Scotland in 2015 from Krefeld Zoo in Germany.
He paired with female Animesh who came from Marwell Zoo in England later the same year.
Last September, the couple had a litter of the endangered cubs that are originally from Central and South Asia.
The popular animal was described as "beautiful" and "magnificent".
The wildlife park near Kincraig was forced to put the animal down after it showed symptoms of feline herpesvirus (FHV).
FHV is a high infectious illness that is one of the major causes of upper respiratory infections or cat flu in cats.
After getting infected, big cats become life long carriers of the virus.
Despite Chan only displaying mild symptoms, the leopard threatened the health of his cubs and female mate.
So devastated animal keepers made the "difficult decision" to put him to sleep and "prevent future suffering".
Dozens of heartbroken visitors have taken to the park's social media channels to send their "thoughts and hugs" to all sad Highland Wildlife Park staff during this difficult time.
Head of living collections at the Royal Zoological Society of Scotland, Darren McGarry said: "We are sad to say our male snow leopard Chan has been put to sleep under veterinary advice.
"Chan had feline herpesvirus (FHV) and was also a carrier of an inherited disorder, which causes eye problems and can be very painful.
"After exhausting all alternatives, we took the very difficult decision to put him to sleep to prevent future suffering. While Chan's symptoms were not yet severe, they were worsening.
"The condition also posed a significant risk to Chan's family and all of the other cats living at Highland Wildlife Park, including our Amur tiger, lynx and wildcats.
"Chan will be missed, and our thoughts are with everyone who worked with him."
The animal's one-year-old female cubs Leannain and Stardust and partner Animesh are doing well.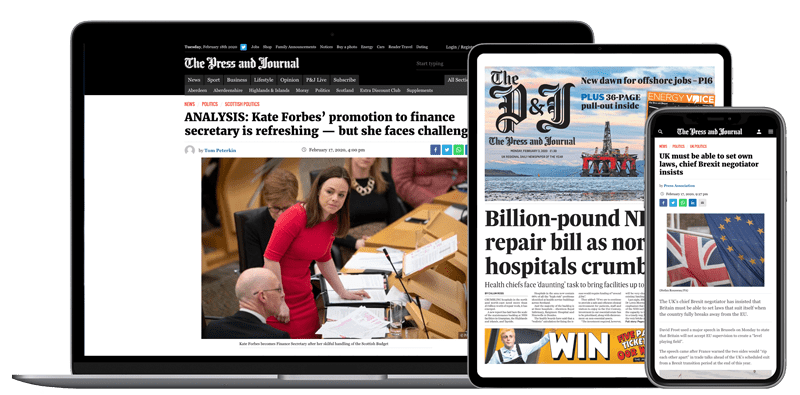 Help support quality local journalism … become a digital subscriber to The Press and Journal
For as little as £5.99 a month you can access all of our content, including Premium articles.
Subscribe