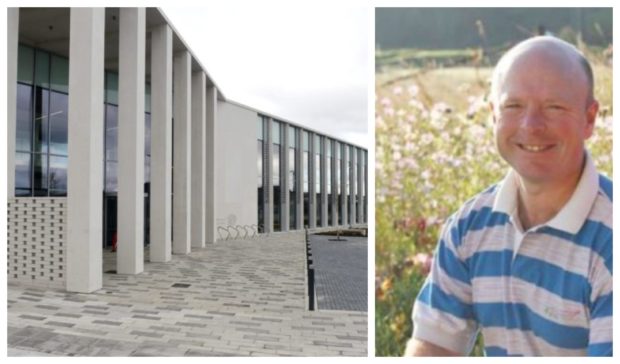 A golf professional who ran his own course and then pocketed more than £150,000 in VAT has been jailed for 15 months.
Inverness Sheriff Court heard that 51-year-old Jon Wiggett did not lead an affluent lifestyle.
He was desperate to keep his business at Brahan Golf club outside Conon Bridge in Easter Ross going and used it to keep the club afloat.
His lawyer, solicitor advocate Mike Chapman, told Sheriff Gordon Fleetwood: "The business was a spectacularly unsuccessful venture and instead of closing it down he used the VAT money to keep it going.
"He didn't have expensive holidays and there are no assets to speak of. He has been unable to pay off any of the money and is realistic about his prospects today.
"But he is concerned about going to prison because his wife, a Swiss lady, has no support network in this country."
In March, Mr Chapman persuaded Sheriff Sara Matheson to allow his client to keep his freedom for a little longer to safeguard his wife, Claudia's, accommodation.
Mr Chapman explained that the land on which Brahan Golf Club is situated was leased from the Brahan Estate.
The lease also included the Wiggett's house which is run as a bed and breakfast by them.
Mr Chapman said: "He needs time to get his affairs in order before a likely custodial sentence is imposed. The land will be returned to grazing for a local farmer but extensive fencing is required and my client has to provide it.
"Since he has no money to pay someone, he has to do the work himself which will take three to four weeks and then that will allow his wife to continue living in the house and running her business."
Sheriff Matheson agreed to postpone dealing with Wiggett until April 14. However the Covid crisis intervened and Wiggett appeared for sentence yesterday.
At an earlier hearing, the court heard that he admitted fabricating VAT returns with false invoices and defrauded the Inland Revenue of £154,091 between November 2013 and January 2017, paying the money into his own account.
Depute fiscal Karen Aitken said: "HMRC officers based in their Inverness office contacted Jon Wigget in February 2017 to arrange to visit his premises to inspect his books and records on April 25, 2017."
The golf club premises were searched on October 17, 2017, and various items relating to the business were seized along with a laptop computer.
Investigations revealed that invoices were fraudulently created and a subsequent examination of the laptop revealed the invoices were stored there.
Sheriff Fleetwood told Wiggett there was no alternative to a custodial sentence, adding: "This was all about getting money into your own account when it should have been going into the public purse."
Cheryl Burr, assistant director, Fraud Investigation Service, HMRC, said: "Wiggett stole the equivalent of five police constables' salaries in Scotland. This was money that should have been funding vital public services.
"Tax fraud is a serious crime and I ask anyone with information about those who may be involved to call our fraud hotline on 0800 788 887 or contact us online."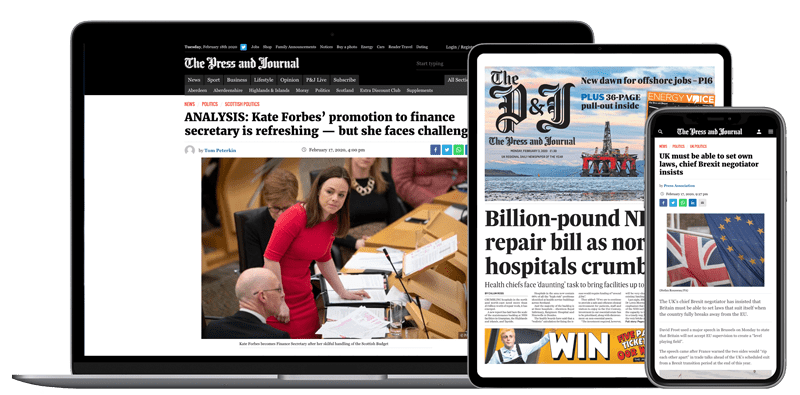 Help support quality local journalism … become a digital subscriber to The Press and Journal
For as little as £5.99 a month you can access all of our content, including Premium articles.
Subscribe