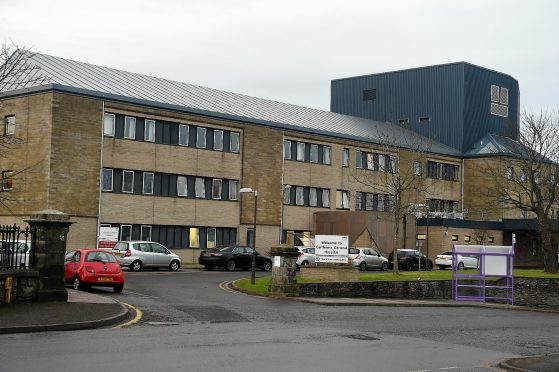 Campaigners opposed to pregnant mums in Caithness having to travel 100 miles to give birth in Inverness have hailed the imminent construction of a birthing unit in the county as a major milestone.
NHS Highland is seeking bidders to carry out refurbishment works within the single storey Queen Elizabeth building within the Caithness General Hospital complex in Wick to accommodate a community midwifery unit.
The health authority has been under constant fire following its controversial 2016 decision to reduce maternity care at Caithness General Hospital in Wick.
The health board opted to do away with three consultant posts and put midwives in charge of the service following an inquiry into the death of a new-born child.
As a result, all first-time mothers and those deemed at risk are now referred to give birth in Raigmore Hospital – a 100-mile journey from Caithness.
Only nine of 152 women – one in 17 (6%) – in Caithness gave birth in the county last year.
The Caithness Health Action Team (Chat) also claim gynaecology clinics have dropped since 2017, from 145 to 10 last year.
Earlier this year an £800,000 investment was announced to upgrade the accident and emergency unit and create a new outpatient department and maternity unit.
It marks the first stage in the redesign of the hospital as part of a £30 million blueprint to rejig health and care services in the far north.
The finer details of how the new birthing unit will work are still under discussion, but campaigners hope it will reduce the number of expectant mums having to travel to Inverness on the A9 to give birth.
Chat secretary Ron Gunn said: "We are delighted to hear that NHS Highland was given £800K by the Scottish Government for refurbishment and improvements to Caithness General Hospital.
"We understand that part of the work is to improve the current Community Midwifery Unit, the exact details are unknown at present but we would welcome anything that would allow more births in Caithness and save mothers to be and their families having to travel down the A9 to Inverness."
Chairman Bill Fernie added that the work would improve the working environment for the midwives, providing two birthing units and various clinic spaces.
But, he said it was how the service would be run which would have the ultimate impact – whether or not consultants would be reintroduced?
He said the fact mum-to-be have to travel to Inverness to give birth was "a big disincentive for families to stay or move to Caithness".
NHS Highland's Chair Professor Boyd Robertson said: "This is great news for Caithness General Hospital and the people of Caithness.
"The accident and emergency department has required more space for a number of years and the establishment of a state-of-the-art birthing unit will support the health and well-being of mothers and babies in their local area. This is a very welcome first step in delivering the wider development plan for the site."