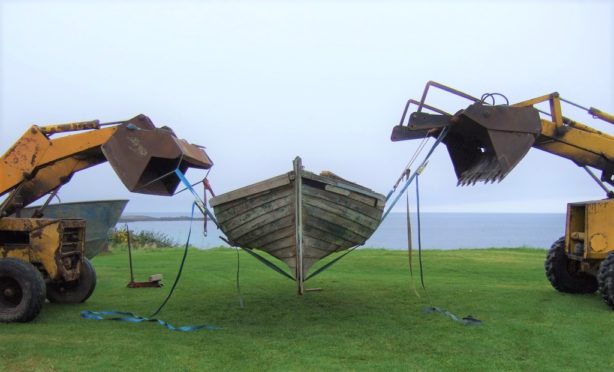 An Orkney sea boat that has been lying in state in the north-east for nearly 20 years has returned to its ancestral home to undergo reconstruction.
The Sea Astrid – an example of an 'Orkney yole' and built by W. Ritch in 1949 – had become "effectively a wreck" at its resting place in the village of Crovie in Aberdeenshire.
Now, however, it has been transported back to its birthplace to be restored by private investor Sydney Foubister.
The boat was owned for a time by chairman of the Crovie Preservation Society, Darren Wiseman, and his father Billy, who gifted the boat to Mr Foubister's team of preservers, based at Deerness in Orkney Harbour.
It is thought the Sea Astrid would have started out as "a taxi service" for the Orkney Islands.
According to the Orkney Yole Association, the boat would have been originally used to transport passengers, coal, peat, animals, fish, cheese and eggs to market.
Boat enthusiast James Ingleby – Lord-Lieutenant  of Aberdeenshire until his retiral earlier this year – said: "We've rescued it. It's a lovely boat and it will be fantastic once it's finished.
"It needs a complete rebuild, and thankfully there are people who still have the passion to do it.
"They were very good sea boats and had a sail and an engine, so they were basically island transport boats.
"It will take a couple of years to rebuild it but it's definitely worth preserving."
It is understood the Sea Astrid was brought down to Banff in the 1980s by Billy Wiseman and experienced a number of entanglements at sea before it eventually sunk.
It was hauled out of the chilly embrace of the North Sea, but then sat for years in Crovie as it was no longer seaworthy.
Those involved in the effort to restore the vessel initially intended to carry out the rebuild in Portsoy.
The 20ft Sea Astrid proved to be too big for the local boatshed, however, so it first travelled by trailer and then was shipped back to Orkney.
Mark Worsley, an ex-BP director who also helped facilitate the preservation of the former sea boat, said: "I think a lot of people weren't sure what to do with her, but James Ingleby found someone who was interested.
"The thing about Sea Astrid is that she's unique in the way she has been built, with much longer pieces of wood than you see on other boats her size – I think in 1949 people would build boats out of whatever they could get.
"But it will be incredibly sea-worthy once it has been reconstructed and it's a stunning boat.
"It was used as a kind of taxi service round the Orkneys and I think they used to ship livestock around in them from island to island.
"It's better that she's now with people who can do something with her."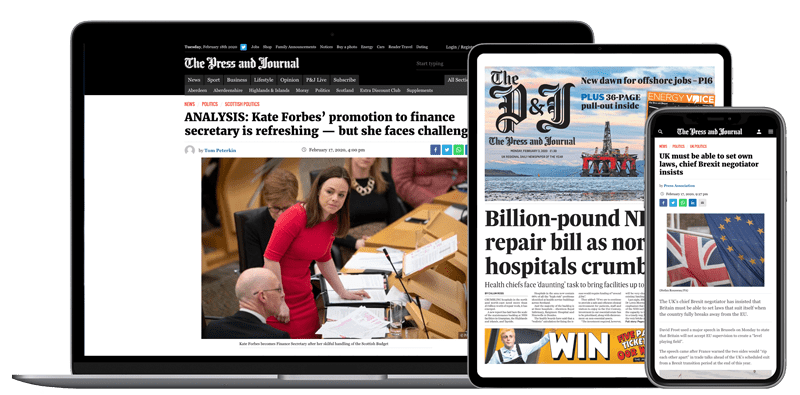 Help support quality local journalism … become a digital subscriber to The Press and Journal
For as little as £5.99 a month you can access all of our content, including Premium articles.
Subscribe