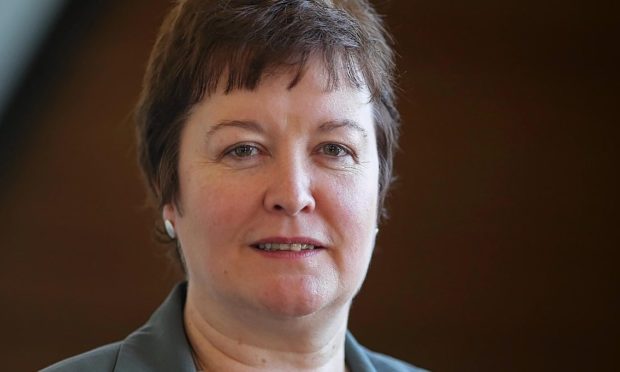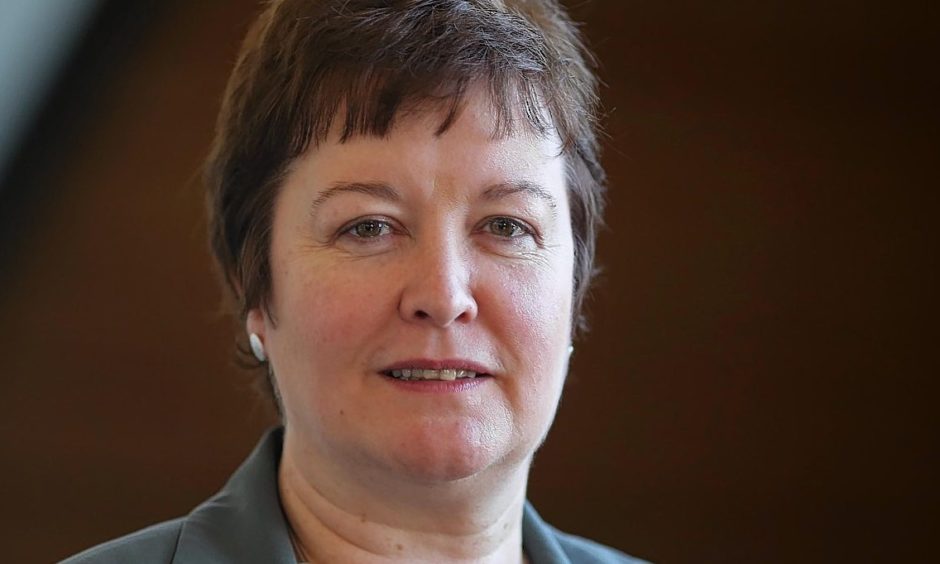 A health boss has apologised for "unacceptable" waiting times for mental health care after it was revealed people in Caithness can sometimes wait nearly two years for psychology service appointments.
MSP Rhoda Grant has urged the Scottish Government to "get a grip" on the situation to train more mental health specialists and cut waiting lists.
NHS Highland replied to Mrs Grant's Freedom of Information request that 36 people need a face-to-face appointment for psychology services, based in Inverness, with the longest wait being 681 days.
For 'Near Me' appointments by video link, eight people were on the list, with the longest wait 435 days, and for telephone appointments there were 10 people, with the longest wait 693 days.
Mrs Grant said: "These are people with some of the more complex cases, many with a history of trauma, and to wait that long is just wholly unacceptable.
"I know that there are staff shortages in mental health, but the Scottish Government has to get a grip on this, especially for those patients in areas like Caithness where they are doubly disadvantaged because the service is centralised to Inverness with long travelling times."
Dr Boyd Peters, NHS Highland's medical director, said: "NHS Highland recognises that the waiting times for mental health is unacceptable and we apologise to anyone who may have had to wait a long time for treatment."
He said waiting times for psychological therapies have reduced by a third in the last six months.
Mrs Grant said the FOI did highlight some areas where patients were seen more quickly, in the community mental health teams.
For instance, for dementia routine referrals were seen within two to four weeks or urgent referrals within 48 hours.
However, Mrs Grant also discovered that the psychiatry out-patients service, being delivered from Inverness, had about a six month wait for new referrals.
NHS Highland added: "Due to psychiatry shortage there are some who have waited for significantly longer than six months.
"A locum psychiatrist has been appointed and will be with the team based in Caithness from mid-July 2020."
Mrs Grants said the figures painted "a bleak picture for those presenting with mental health conditions".
Dr Peters added: "The impact of Covid-19 on all of our services cannot be understated and we are actively working on the remobilisation of services in Caithness and across Highland.
"We have been actively working to reduce our waiting times for psychological therapies and in the last six months we have seen this waiting list reduce by a third.
"NHS Highland appointed an emergency crisis practitioner for Caithness earlier this year who specialises in mental health.
"The Caithness Community Mental Health team ran a seven-day service between March and June to provide additional mental health support during these difficult times and we are looking at how we provide a seven-day service across NHS Highland in the future.
"NHS Highland has also recruited a mental health nurse to work within a Caithness GP practice who will take up post shortly.
"Mental health issues impact on every community in Highland and across the country.
"It is vital that NHS boards, local authorities and police work together with local communities to increase awareness of the support available and to encourage them to talk about their mental health with trained professionals, wider support services, family and friends.
"This is a very challenging time and with everything that's going on, it's normal to feel anxious and worried.
"Anytime you start to feel overwhelmed, it's important to acknowledge your feelings and speak to someone you trust, whether that's a friend, a family member, your GP or a helpline."
A Scottish Government spokesperson said: "Mental health and wellbeing is a top priority for the Scottish Government and we want to ensure services are available for people whenever they need them.
"We expect NHS Highland and their partners, including the health and social care partnership which also provides specialist services, to ensure that there is appropriate provision of mental health services for all residents.
"More broadly we have been working closely with all health boards to maintain the integrity and quality of mental health services across Scotland throughout the pandemic, but with Covid-19 impacting on services' ability to see people face-to-face, emergency and urgent cases have been prioritised.
"We know this has had a regrettable knock-on in terms of timescales for the delivery of care and treatment."
The Scottish Government provided £2.6 million to increase the capacity of NHS 24's telephone and online service to cope with further demand from callers experiencing mental health problems during the pandemic.
It has also committed to funding 800 additional mental health workers in key settings, including all A&Es, all GP practices, every police station custody suite, and prisons.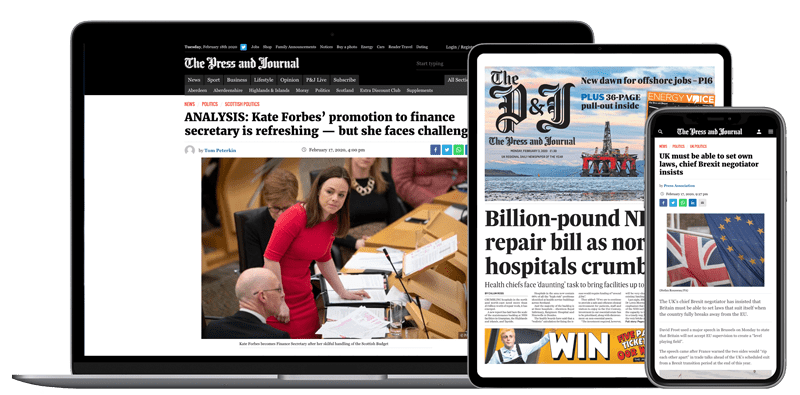 Help support quality local journalism … become a digital subscriber to The Press and Journal
For as little as £5.99 a month you can access all of our content, including Premium articles.
Subscribe