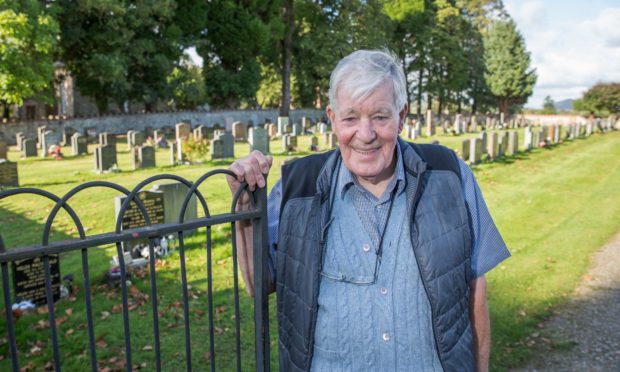 A professional golfer has travelled to the Highlands to visit the grave of his father after a decade-long search.
David Sutherland began the search for his biological father more than 10 years ago after retiring from golf in Stratford-upon-Avon.
Born in 1943, he was placed in the Quarrier Homes in Renfrewshire by his mother at just three weeks old during World War Two.
A decade on, she returned to take him home to Birmingham, however, throughout his life she refused to tell him about his birth father, leading him down the path of discovery.
Three years ago, his family brought him one step closer by buying a DNA test which generated a positive match to his father, who he later discovered died in Buckie in October 1999.
Mr Sutherland eventually managed to track down his father's grave at Urray West Church of Scotland, near Muir of Ord, and visited on Saturday.
He said he felt the trip was important and would finally give him some closure after a life of unanswered questions.
The 77-year-old said: "My mother never ever mentioned a thing about it. If I asked her even in the latter years of her life, she would just say 'it's not for you to know'. That was her famous words if ever I asked about anything.
"Three years ago, the family bought me a DNA kit and we had that tested.
"My son Arran has been brilliant trying to get all this pieced together for me.
"It's taken many sleepless nights of wondering what to do. It was difficult. There has always been this thing inside me saying 'come on, we have to get on with it we have to know'."
Mr Sutherland made the trip to the cemetery with his wife, Sandra, 75, and admitted he had to hold back the tears as he took in the moment he had longed for.
He added: "Its relief after all this time just finally to know that it's there. If only mother had said something.
"I never thought this day would ever come, I really didn't.
""Arran would love to be here to see it. I couldn't have done it without him."