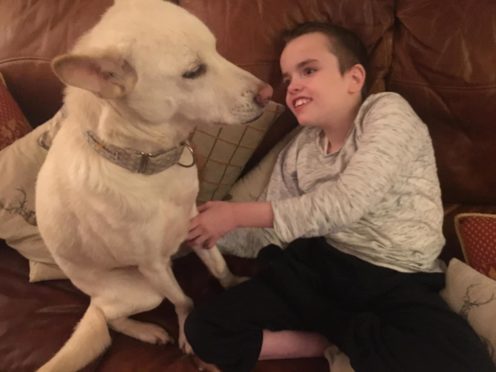 A "miracle" rescue dog who has found a new home in the Highlands has been shortlisted for an award after rising to fame on Britain's Got Talent.
Eight-year-old Miracle from Beauly first graced television screens across the country in May after performing a show-stopping magic trick on the ITV Show alongside owner Amanda Leask
Their heartwarming performance left the judges overcome with emotion, taking them through to the semi-finals.
Their rise to fame comes just a few years after the 50-year-old Inverness woman saved the crossbreed from a ship bound from Thailand to Vietnam.
She discovered Miracle in a cage with more 1,000 other dogs, saving him from being served up for human consumption.
He is now one of more than 40 dogs, most of them rescues, owned by Mrs Leask.
The brave canine has now been shortlisted as a finalist in the fifth annual Amplifon Award for Brave Britons.
Speaking of their journey, Mrs Leask said: "We didn't know Miracle was alive at first, but when a rescuer's camera flash went off in the cage where he was being held, he opened his eyes and we knew we had to get him out of there.
"It was a miracle that he was alive, which is why we gave him the name Miracle."
The Highland pooch has reached the final four in the Hero Pet category as global hearing aid specialist Amplifon searches for unsung heroes who represent the "Best of British".
This year's winners will be selected by a panel of esteemed judges including guest of honour, Falklands conflict hero Simon Weston.
An awards lunch will be held virtually on Tuesday, October 13, to announce the lucky prize winners.
In 2015 Miracle won Rescue Animal of the Year at the Animal Hero awards and the Eukanuba Crufts Friends for Life award.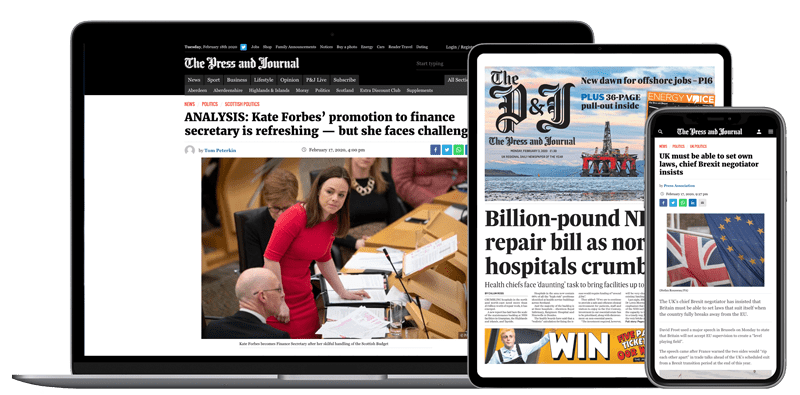 Help support quality local journalism … become a digital subscriber to The Press and Journal
For as little as £5.99 a month you can access all of our content, including Premium articles.
Subscribe