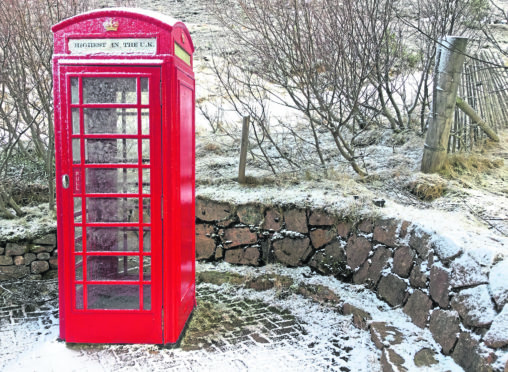 Communities across the north are fighting to save their public payphones amid safety concerns of unreliable mobile coverage in rural areas.
A consultation on proposals by BT to remove 107 payphones in the region has already attracted 116 comments with two weeks still to go until the deadline for submissions.
Highland Council, which is coordinating responses, is seeking final comments by October 10. Already there have been a number of strongly-worded responses, including a number claiming mountain safety could be at risk.
Last year a similar consultation on 110 planned removals attracted 163 responses and led to the council making 55 objections, while six phone boxes were subsequently adopted by the community.
The council says it wants to identify payphones earmarked for closure which should be retained due to poor, sporadic, or lack of mobile network coverage, and where there is no alternative ways of making emergency calls.
The authority said: "The Highland Council is disappointed by BT's announcement of another round of proposed closures, as this is less than a year since the conclusion of the last consultation in October 2019.
"However, the current consultation provides an important opportunity to ensure local community need continues to be taken into account by BT."
Plans to remove the payphone at Cairngorm Mountain's lower ski lift attracted 39 objections, including one from the Cairngorm Ranger Service.
The consultation submission said the mountainous area is popular with outdoor enthusiasts and visitors, but has inconsistent mobile reception.
"The public phone location is vital for raising emergency services in the event that facilities are closed and mobile phones are inoperable due to signal loss, or loss of battery power," the service wrote.
"Removal has the potential to delay emergency assistance."
Susan Smith, interim chief executive of Cairngorm Mountain, said: "The garden phone box fulfils a vital role as it is the only way to contact emergency services should people be unable to via their mobile phone.
"In addition, it's an attraction in its own right and something guests on Cairngorm Mountain are amazed to see in such a remote location."
Iain Cornfoot, leader of the Cairngorm Mountain Rescue Team, said: "People used to rely on the phone box before mobile phones and to have something there is always a good option to fall back on."
Assynt Community Council is among the 27 objectors to the planned removal of the payphone at Elphin in Sutherland.
Community council secretary Phil Jones said mobile coverage is "poor or non-existent" in an area where rescue teams cover popular mountain and cave systems.
"Members of both emergency services are often forced to travel to one or other of these phone boxes to call out," he said.
"Removing this vital connection with the outside world shows a lack of support for the local community or visitors to the area."
There are 29 objectors to the planned removal of the payphone at Braemore in Caithness and seven against the possible loss of a phone at Eynort in Skye.
Both areas are described as remote, popular with walkers and with a large elderly population.
Other objections have been submitted from Lochaber, Inverness-shire, Ross-shire and Nairn.
A BT spokesman said: "We're consulting with communities on 107 payphones across Highland. We've asked the council to submit their formal response to us by 29 October.
We know most people have mobiles and payphone usage has plummeted so we're giving communities the chance to decide how best they can use their local payphone.
"For iconic red kiosks, we'd encourage communities or charities to adopt them for only £1, so they can transform it into things like lifesaving heart defibrillators or libraries. But, if a community tells the council they want to keep a payphone, it will stay.
"We review the mobile coverage when consulting communities. In an emergency, anyone with a mobile phone can make a 999 call as long as there's at least one mobile network present, even if that mobile is on another network or doesn't have credit.
"Today, 98 per cent of UK roads have mobile coverage from at least one network, according to Ofcom."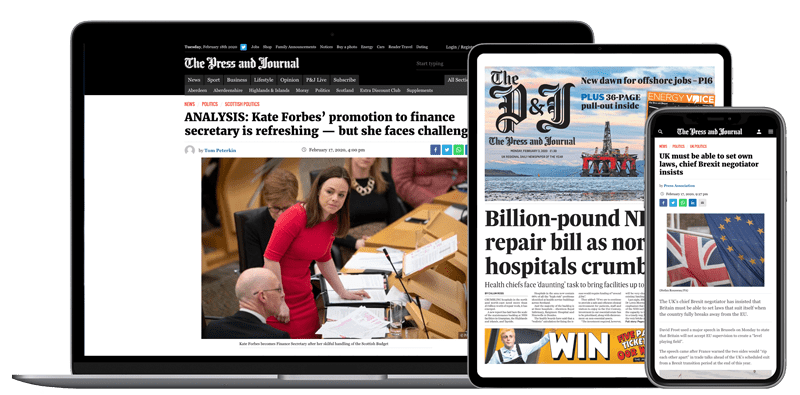 Help support quality local journalism … become a digital subscriber to The Press and Journal
For as little as £5.99 a month you can access all of our content, including Premium articles.
Subscribe