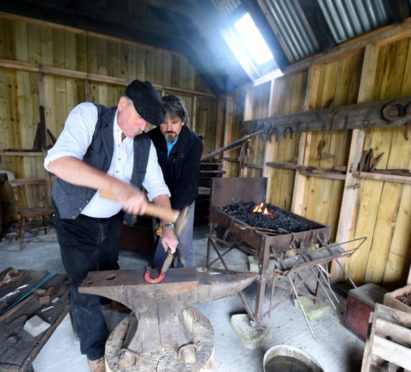 A new exhibition looking back at the blacksmiths who once played such a vital role in Scottish life will help the Highland Folk Museum mark its 70th anniversary.
The exhibition, at the Newtonmore-based attraction, opened to the public for the first time yesterday.
A new smiddy building has been constructed within the grounds and it features an array of tools and equipment donated to the museum by local blacksmiths.
There is also a functioning workshop which will be available in the future for use during special events and on the Museum's Heritage in Action Days.
Chief executive Steve Walsh said it highlights an important milestone of "Highland culture."
"We are delighted to introduce this new building to our visitors at the popular Highland Folk Museum so recently after its 70th birthday and against the challenging backdrop we have been facing over recent month," he said.
"The Smiddy gives the opportunity to demonstrate and tell the story about another important aspect of Highland Culture – the local blacksmith – an individual who was a central part of village life into the mid-twentieth century."
The smiddy was constructed by the museum's craft workers using the original timbers from the Baldow Smiddy in Kincraig.
Extra timbers were harvested from the Museum's own Pinewoods and milled at no cost by the local Woodmizer agent.
The project was partly funded by the Gordon and Ena Baxter Foundation; a legacy project of the late Gordon Baxter and his wife, Ena.
The Foundation, chaired by the couple's grandson James Baxter, supports charities and worthy community causes throughout the north-east and the Highlands and Islands.
To mark the official opening of the High Life Highland-run facility, Bob Powell, the museum's former curator, operated the forge as Kay Jackson of the Foundation welcomed the first visitors through the door.
Mrs Jackson said: "The Museum has come a long way since it was first established over 70 years ago.
"The Smiddy is another innovative project for the museum and will provide new and exciting opportunities for local residents, school pupils and visitors.
"We look forward to following progress in the coming months".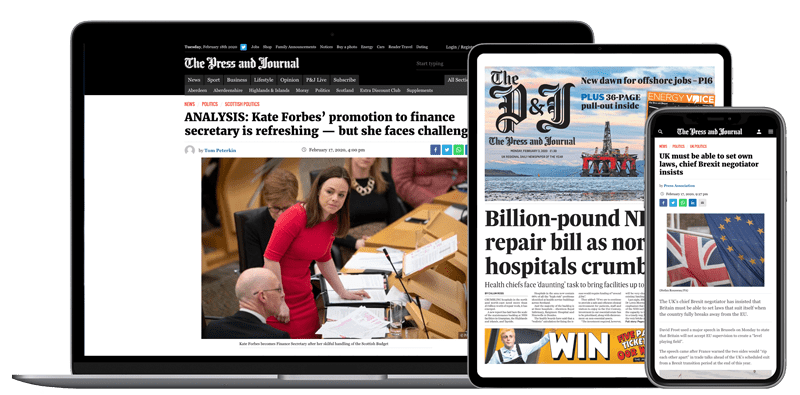 Help support quality local journalism … become a digital subscriber to The Press and Journal
For as little as £5.99 a month you can access all of our content, including Premium articles.
Subscribe