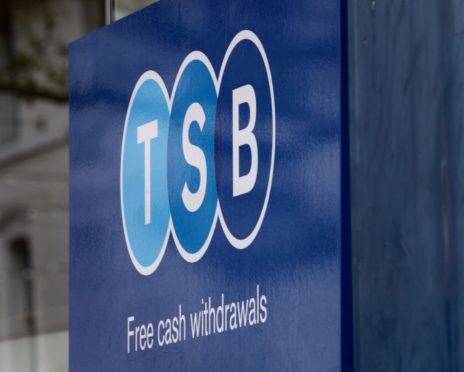 Politicians have rounded on TSB on their decision to close 17 banks across the north and north-east, among a total of 73 branch closures earmarked across the Scotland.
Caithness SNP MSP Gail Ross has demanded an urgent meeting with TSB bosses after Wick was announced for the axe, along with Dingwall, Nairn and Grantown-on-Spey in the Highlands. She said it was leaving customers more isolated when they're already facing restrictions on so many parts of their daily lives.
And Conservative MSP for Aberdeenshire West, Alexander Burnett, revealed customers in Aboyne will face a journey of an hour and 40 minutes to Inverurie and back after other branches nearby are to also close.
Mrs Ross, the MSP for Caithness, Sutherland and Ross, has requested an urgent meeting with TSB chiefs to discuss the impact of the decision.
She said: "Make no mistake, most businesses have been hit hard by Coronavirus – banks are no exception.
"But at a time when many are feeling isolated, a face-to-face banking service in the local community is indispensable for my constituents.
"I have requested a meeting with TSB bosses regarding the future of services in the area – the bank need to rethink this decision and allow our high streets to fully recover from this pandemic.
"I will fight to keep this branch open."
Mr Burnett meanwhile said TSB admitted customers in Aboyne will face a 60-mile round trip to get to their nearest branch.
Five banks in Aberdeenshire West face closure next year – Aboyne, Alford, Banchory, Insch and Huntly.
The MSP said: "Leaving customers with a round-trip of almost 60 miles is absolutely disgraceful and I have asked them to reconsider closing branches in Aberdeenshire West.
"Many of these closures are in neighbouring towns in my constituency, leaving customers, especially those in rural areas, completely isolated for banking services.
"I have also asked what TSB define 'regular users' as this can be easily skewed because it's obviously not the total, allowing the bank to come out with very small numbers.
"It's clear TSB don't care about our communities across the north-east but there needs to be a compromise here due to the sheer number of closures in the area."
North-east councillor Robbie Withey said he was "absolutely horrified" at the timing of the decision.
He added: "To suggest that customers, no matter how few in numbers travel 20 or more miles to another branch, at this time, is unacceptable.
"We also know from previous reductions in opening hours that a high percentage of those using the branch are considered elderly or vulnerable, the very people that we need to be protecting at this time."
Aberdeenshire East MSP Gillian Martin, Turriff and District councillor Alistair Forsyth and the local Business Association have once again joined forces to call on TSB for a rethink.
It comes after banking rivals RBS closed a number of its banks – including in Turriff and Ellon.
In both 2017 and 2018 Ms Martin wrote to TSB on behalf of constituents in which the banking giant said it was "committed to having a strong branch network".
The MSP said: "The decision by TSB to shut its branch in Turriff is a real blow for the many residents and businesses that benefit from having a bank in the town.
"This is yet another company to announce It will be shutting its doors and I have really concern about this decision which will leave many people with very limited access to their banking.
"This will particularly impact elderly people who may not be digitally connected in the same way as the younger generation and will now find themselves even more cut off.
"Alongside my colleagues and local businesses, I will be making sure we fight to retain the TSB bank for all those who need access to it."
Councillor Alistair Forsyth said: "This is definitely not a surprise – but it is yet another big blow to the community.
"It is my view, that this is the direction of travel for many banks, as the coronavirus pandemic accelerates the use of digital connectivity even further.
"For many people however, in-person banking is essential, whether that is on a personal level or as a business owner.
"It's going to leave many people unable to manage their finances because they are unable to access their banking."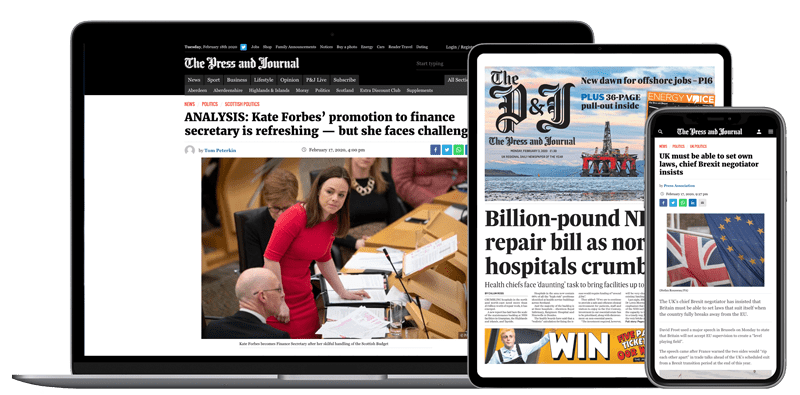 Help support quality local journalism … become a digital subscriber to The Press and Journal
For as little as £5.99 a month you can access all of our content, including Premium articles.
Subscribe