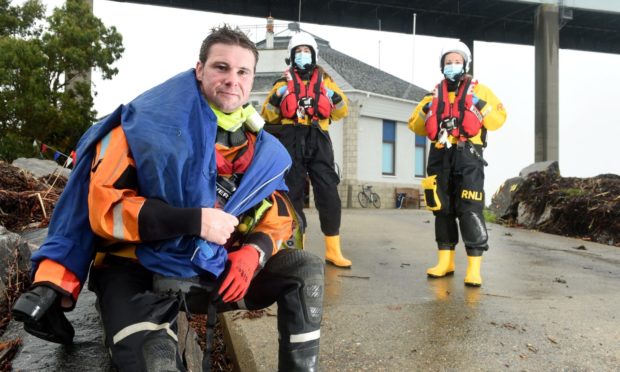 A coastguard hero has completed a daunting 620-mile challenge to raise funds for the RNLI crew at Kessock.
Rob Fielder completed his month-long effort this morning after running and cycling the distance that spans from the north station to Poole in Dorset, where the RNLI headquarters are based.
Mr Fielder's efforts come after the lifeboat crew at Kessock completed the same distance collectively to raise funds.
Over the course of the past month, Mr Fielder has averaged 125 miles a week, pushing out 30-mile efforts up to four times a week from a mix of road running, mountain biking and sessions on an indoor watt bike.
He said: "I wanted to fundraise and raise awareness of the RNLI crews and lifeguards as a volunteer service which saves lives and is on call 24 hours a day, 7 days a week.
"They have saved over 142,700 lives since 1824 but are more than just a rescue service. They influence, supervise and educate people too.
"To do all of this without any government funding is remarkable and I wanted to do my bit.
"The physical nature of my challenge was tough but part of my day job as a personal trainer in the army, so I just committed the time to fit in the sessions three to four times a week around my work."
Mr Fielder completed the final leg of his challenge this morning after setting off on a five-mile run from the Kessock station in full water rescue gear whilst carrying a lifesize training dummy on his back.
The mammoth effort has not put him off another challenge, as he added: "Now I can start to think about another challenge to support the RNLI in 2021, with or without carrying a casualty dummy!"
Jane Hier, Kessock lifeboat crewmember and trainee Helm said: "We are very grateful to Rob for his phenomenal effort for us with his challenge and his fundraising.
"We are very fortunate to have great support from the local public around Inverness but not everyone realises the RNLI has no other income than these public donations.
"Now more than ever we have to look for additional fundraising to remain fully trained and safely equipped while our usual events have been cancelled due to Covid-19.
"We work closely with the HM Coastguard team in Inverness and enjoy a great working relationship so this is just further evidence of the strength of that search and rescue bond."
Coastguard vehicles flanked Mr Fielder on his approach to the Kessock Lifeboat Station where he was greeted, albeit socially distanced, by a welcoming party of coastguard and lifeboat colleagues.
He was presented with a well-deserved bottle of whisky for his efforts.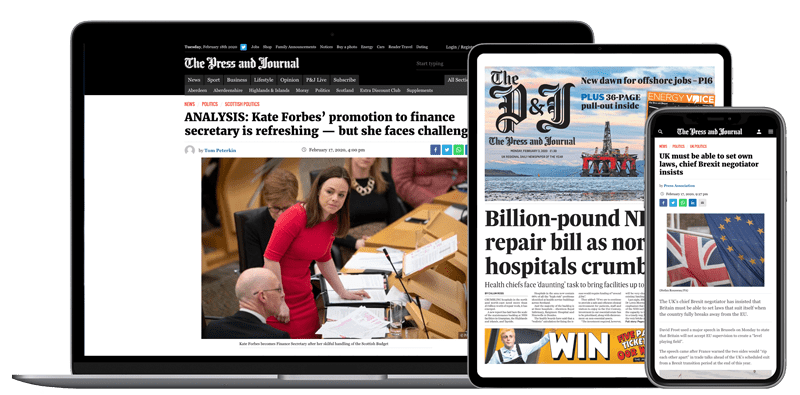 Help support quality local journalism … become a digital subscriber to The Press and Journal
For as little as £5.99 a month you can access all of our content, including Premium articles.
Subscribe