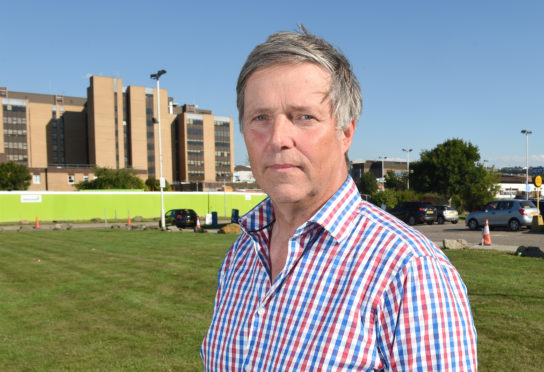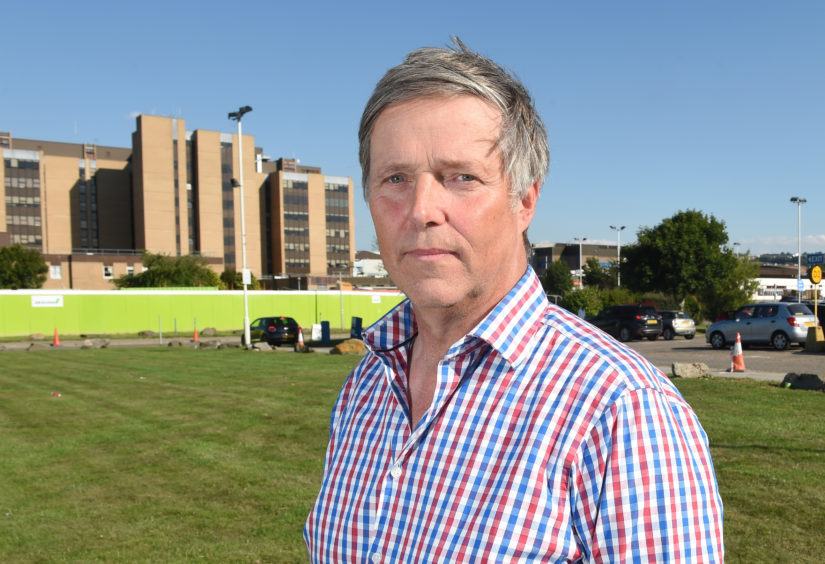 An MSP has called for temporary patient accommodation to be installed at Raigmore Hospital in Inverness in a bid to reduce the 'ticking timebomb' of the backlog of operations due to Covid-19.
Latest figures show only 704 planned operations were carried out by NHS Highland in August – down 41% from the 2019 figure of 1,196.
Highlands and Islands Conservative MSP Edward Mountain believes introducing temporary patient accommodation at Raigmore could help ensure more operations can take place.
Mr Mountain said: "Right now we are facing a ticking timebomb when it comes to targets for patients waiting to be seen.
"Fewer beds mean fewer operations are taking place in NHS Highland, which is why I am calling for temporary patient accommodation to be built at Raigmore Hospital.
"In previous years we've seen temporary mobile theatres used at Raigmore Hospital to reduce waiting lists, surely we can take a similar approach with patient accommodation too."
He added: "The funding is there to make this happen.
"NHS Highland has received an additional £39 million in funding to support the pressures of Covid-19. We need to see urgent action before it is too late."
Mr Mountain meanwhile challenged the new NHS Highland chief executive Pamela Dudek during a session of the Public Audit and Post Legislative Scrutiny (PAPLS) Committee over finances.
The MSP raised the issue of long-running financial problems, saying: "Here's the challenge as I see it – 17/18 a loss of £17.8 million, 18/19 a loss of £18 million, 19/20 a loss of £11 million and according to the board papers in August this year, a projected loss of £75 million, £56 million of which will be down to Covid and £19m which will be down to just normal losses."
Mrs Dudek replied: "I believe we are taking every action possible to address the core gap."
The chief executive said she was confident the measures being taken would leave in the health board in a position that is "consistent"  with where it was this time last year, despite coming "in the wake of losing three months of the beginning of the financial year when we were focussed on Covid".
Mrs Dudek confirmed an array of measures were being considered going forwards but stressed the health board intends to protect frontline services.
She added that some of those ideas "may well change our staff profile".
"In some of these ideas it may well change the shape and skill sets of staff, which is a way of redesigning, reducing cost if it is reasonable, and maintaining the quality."
Speaking following the evidence session, Mr Mountain added: "Today's meeting raised more questions than it answered.
"I am deeply concerned about the capability of NHS Highland to deliver on its health and social care obligations.
"Our hard working health care professionals require stability of management and financial security.
"This will allow NHS Highland to address the issues of underperformance, poor fiscal control, and rebooting after the Covid crisis."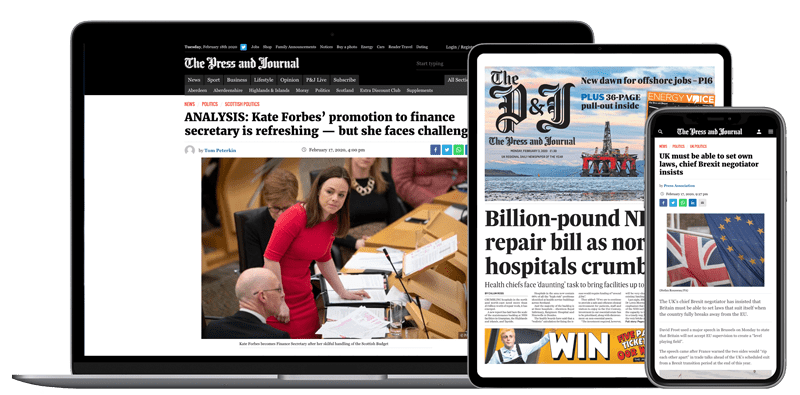 Help support quality local journalism … become a digital subscriber to The Press and Journal
For as little as £5.99 a month you can access all of our content, including Premium articles.
Subscribe