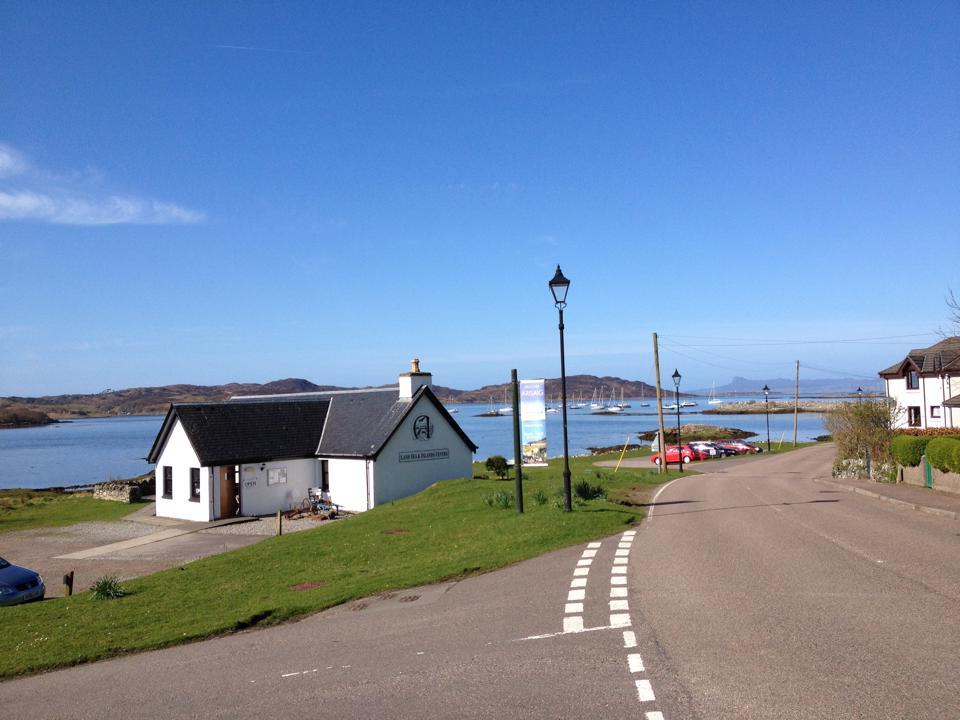 A remote West Highland community is embarking on an ambitious project to make improvements to its visitor centre that will also reduce the carbon footprint of the village.
Around 15 years ago, an old smiddy at Arisaig in Lochaber was transformed into The Land, Sea and Islands Centre, which is run by Arisaig Community Trust on behalf of local residents.
It is now used regularly for various purposes, including displays on the history, flora and fauna in the area, promoting local businesses, selling locally-made crafts and promoting the sale of locally produced food.
But the trust is finding it expensive to heat and light as it costs around £2,000 per year "just to keep the chill off".
It also wants more room for exhibitions, storage and to sell local goods.
Locals and visitors made suggestions about what needed to be done and the trust has now been awarded almost £162,500 from the Scottish Government's Climate Challenge Fund (CCF).
The money is to be used to help the trust improve the energy efficiency of the centre and to help homeowners in the village reduce their own CO2 emissions.
Architect Sam Foster said: "We are very keen that the original building regains some of its architectural integrity and that any extension respects this, not by mimicking what already exists, but by using appropriate forms and materials that are of their time, just as the smiddy did.
"The work to the building is very much a two stage project – the refurbishment of the existing building and an extension to house the additional facilities the village has said the building needs.
"While the CCF funding will cover most of the work for the refurbishment, there is still a lot of funding to raise for the extension."
He has produced two sketch designs showing different ways in which the building could be refurbished and extended on which he is inviting comments.
These will then be used to produce one design, which will be displayed in the centre for two weeks from Friday June 20.
Meanwhile, the trust is advertising for a project development manager to take the scheme forward. The closing date for applications is Monday June 30.