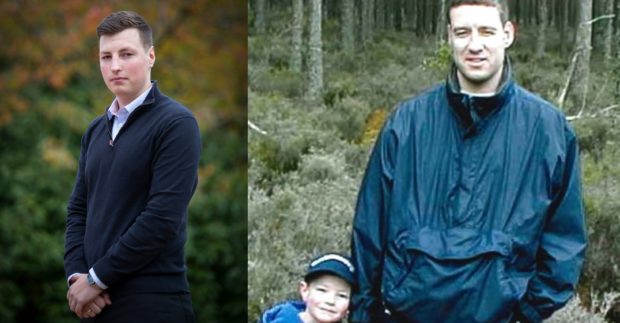 Detectives leading the Alistair Wilson investigation are following up "several" calls and emails after a "very positive response" to an emotional appeal by his 20-year-old son Andrew.
And local councillor Tom Heggie hopes the image of Andrew breaking his silence for the first time just prior to the 16th anniversary of the tragedy will "prick the conscience" of someone in naming the Nairn banker killer.
'Nothing but praise and admiration for Andrew'
Detective Inspector Gary Winter, of the Major Investigation Team, said: "We have had a very positive response from the public to Andrew's appeal and all calls and emails already received are being investigated."
He added: "I have nothing but praise and admiration for Andrew being able to speak about such personal issues and how his dad's murder affected family life growing up.
"His bravery and determination to assist our efforts to catch his dad's killer is hugely appreciated by everyone within Police Scotland.
"I would again urge anyone who may have just the smallest piece of information to please come forward and speak to us."
Councillor Heggie, a former teacher of 20-year-old Andrew when he was a pupil at Nairn Academy, praised him for making the appeal.
Mr Heggie said: "My impression was he spoke in a very mature and very responsible manner.
"I would hope any one listening to this young man expressing his feelings about his father taken so tragically from him, if they have any information, to examine their conscience and come forward.
"He is a very able and responsible young man who has obviously taken time to reflect on this.
"He has issued a further challenge to anyone who knows anything at all about what happened to be in touch with information to allow him, and also his brother and mother, to find closure on this."
Mr Heggie, who taught Andrew maths, added: "Hopefully his comments, which were obviously emotive but very measured, will evoke some kind of feelings in someone, and prick their conscience."
'There would be no more bedtime stories'
Andrew, in appealing for help in catching the man who gunned down his father on the doorstep of the family home, said: "Someone came to our family home on a Sunday evening while my dad was reading my brother [Graham] and me bedtime stories after our bath. The next thing I know I am looking at my dad lying in our doorway covered in blood.
"I was four years old when this happened and my dad was only 30. There would be no more bedtime stories, no more playing football or helping him in the garden.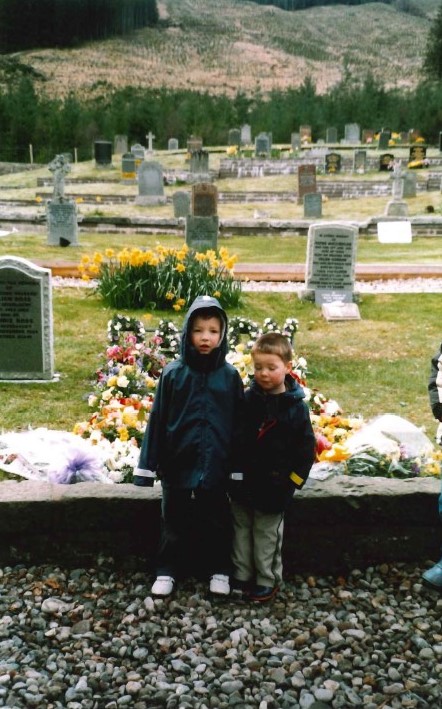 "My dad and I missed out on so many things together, showing me how to tie a tie, driving lessons and taking me for my first pint.
"I am now a 20-year-old with little answers regarding my dad's death. For the last 16 years I have been left wondering why I didn't have a dad like all my friends.
"The only memory of my dad I'm left with is the image of him lying on the doorstep. Photographs are all I have and no family should suffer the way we have all these years."
It was around 7pm on Sunday, 28 November, 2004, when the Wilson family's lives changed forever.
A man called at the family home on Crescent Road, spoke to Alistair's wife Veronica who answered the door and asked for 'Alistair Wilson'.
Mr Wilson went downstairs to speak to the man and was handed a blue envelope with the word 'Paul' on it. He went inside briefly and then returned to the door for a second time when he was fatally shot.
The Alistair Wilson investigation
Detectives leading the Alistair Wilson investigation have spent almost 16 years trying to find a motive and catch the killer.
This is despite a description, finding the weapon in a nearby drain and a cigarette end with an unidentified sample of DNA on it.
Anyone who believes they can assist police is asked to contact 101.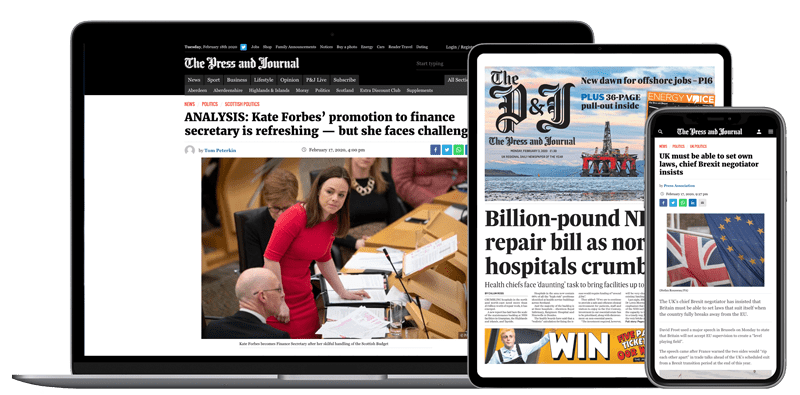 Help support quality local journalism … become a digital subscriber to The Press and Journal
For as little as £5.99 a month you can access all of our content, including Premium articles.
Subscribe