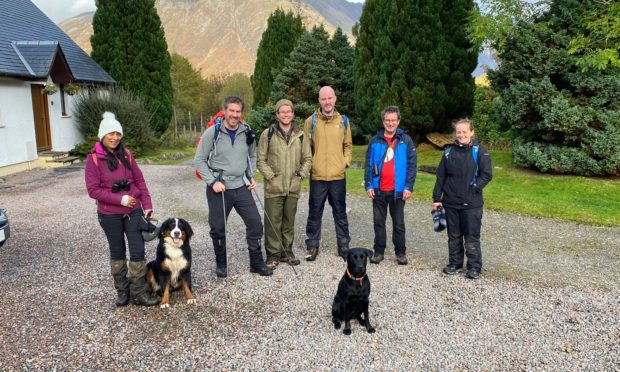 A walker and her husband have been reunited with their beloved dog after an anxious 26 hours thanks to fellow mountaineers.
Pawana Spencer-Nairn and Bernese Mountain dog Shanti had been enjoying a walk in Glencoe with some friends when she disappeared at about 12.15pm on Sunday.
Mrs Spencer-Nairn and her group of friends were on the Aonoch Dubh a'Ghlinne ridge, south of Clachaig Inn, when the two-year-old pooch slipped away unnoticed.
They immediately raised the alarm, and posted desperate appeals for Shanti online in hiking and mountaineering group, with searches getting under way immediately.
But as time went on with no news, Mrs Spencer-Nairn and her husband Mike grew more anxious and began to fear the worst.
Finally, yesterday afternoon, Shanti was spotted by a local and has now been reunited with her relieved owners.
Mr Spencer-Nairn said: "We found her in the glen to the west on Monday at 2.30pm, so she was missing for 26 hours.
"We've really seen the best of Facebook over this, it got shared so much, so many folks were out looking.
"A local found her, and another volunteer spotted that and phoned us. We're very relieved."
Mr Spencer-Nairn, who runs the Eagle Brae holiday log cabin near Drumnadrochit, urged people to keep a close eye on their pets while out in the hills.
"Shanti was on a lead the whole way up, Pawana let her off the lead for five minutes on the ridge and that's when she disappeared without five pairs of human eyes noticing."
As news that Shanti had been found flooded the internet, Mrs Spencer-Nairn thanked all those who had shared the appeal and kept an eye out for her dog.
She said: "Thanks a million all of you wonderful folks – I don't have words to describe how happy Mike and I feel.
"Shanti is safely home. What a few days we have had – we will never forget them."
Shanti is now recovering from her solo adventure at home, and although she is "exhausted" and has a "bit of limp", Mr Spencer-Nairn said she was doing well.
"I've no idea how many miles she did in the 26 hours she was missing but she's absolutely exhausted like never before," he added.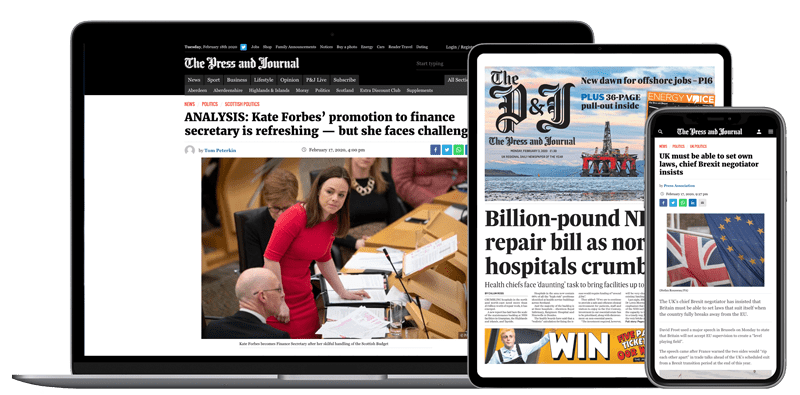 Help support quality local journalism … become a digital subscriber to The Press and Journal
For as little as £5.99 a month you can access all of our content, including Premium articles.
Subscribe