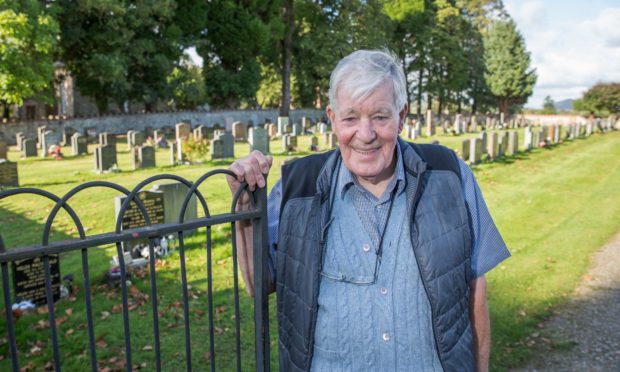 A pensioner who last month visited the grave of the father he never knew in the Highlands has since been contacted by relations he had no idea existed.
David Sutherland, from Stratford-upon-Avon, travelled to Urray West Church of Scotland, near Muir of Ord, to visit his dad's grave in September.
For the 77-year-old, the 400-mile journey north marked the end of a lifetime of unanswered questions after growing up not knowing who his biological father was.
It came after the retired professional golfer took a DNA test which generated a positive match three years ago. It transpired his father died in Buckie in October 1999 but this was far from the end of the project.
His emotional visit to the north was covered in the Press and Journal and, after reading the article, his niece reached out to him and helped to provide more information on his family tree.
Last night, Mr Sutherland said: "It's taken a little while for it all to sink in.
"All the years that we spent ploughing through just having a name, to having a person, and now a half-brother and half-sister and a niece.
"All her stories tie in with our stories so everything is spot on.
"It's quite untrue how it's all come together. It couldn't have worked out any better as far as we are concerned."
Mr Sutherland was born in 1943 during the Second World War.
At just three weeks old, he was placed in the Quarrier Homes in Renfrewshire by his mother, where he spent the first 10 years of his life.
In 1953, she returned to take him home to Birmingham – however, throughout his life, she refused to tell him about his birth father.
Speaking to the Press and Journal, his niece – who did not want to be named until she has spoken to the rest of the family – admits it all came as a bit of a "shock".
She said: "It did come as a total surprise but a nice surprise.
"I did feel sorry for David because he basically found his dad too late and although he managed to find his grave, that might have been an end to the story and he might not have been able to find out any more.
"I was delighted to be able to get in touch with him and give him a wee bit more background, and help him fill in some of the blanks.
"I think we are going to perhaps meet up some time in the spring depending on what happens with all these restrictions."
Mr Sutherland admits none of this would have been possible without the support of his family; in particular his son Arran.
He said: "We were walking through Wimbledon common and that's when I said to him 'I think there are things you ought to know'.
"Once he knew I had been in the homes, I got back that night and he had got it all up. It's all just cracked on from then on."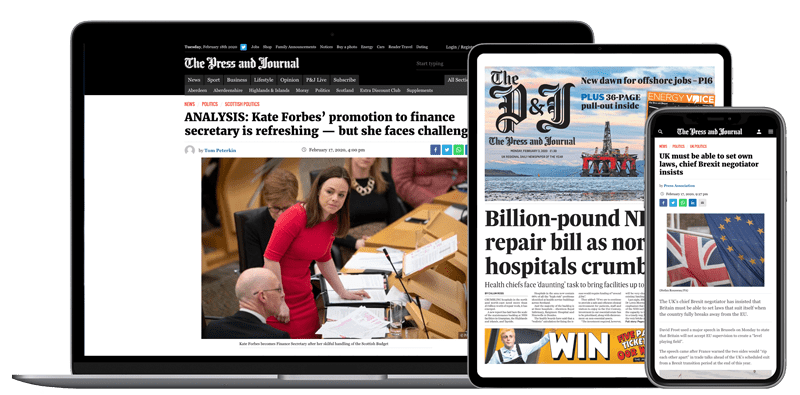 Help support quality local journalism … become a digital subscriber to The Press and Journal
For as little as £5.99 a month you can access all of our content, including Premium articles.
Subscribe