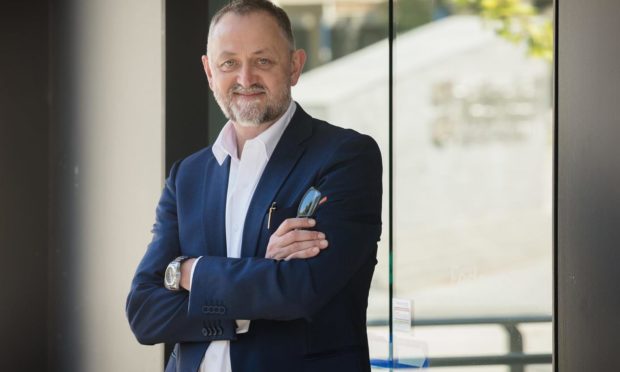 The University of the Highlands and Islands is the best placed Scottish university to take advantage of the post-pandemic world, according to its incoming principal.
The university has appointed Professor Todd Walker, currently provost and deputy vice-chancellor at University of New England (UNE), which operates several campuses in New South Wales, Australia, to the role.
Prof Walker will become the university's third principal and vice chancellor on February 1, 2021, ten years to the day since the institution was founded.
He succeeds Professor Clive Mulholland, who retired in July 2019 and aims to begin by looking at ways in which it can improve its offering to students.
They may include new short courses to better prepare students for individual jobs and new studies aimed at creating entrepreneurs capable of not just finding jobs but creating jobs.
The university has for many years used technology to deliver courses and link its 13 partner colleges and research centres.
During lockdown it put all further and higher education courses online and was regarded as a model for some other institutions which have been forced to re-think their way of working.
Prof Walker said it can develop and deliver credentials to assist other universities to train staff to deliver online content for students.
"We are not sure what it will look like yet, but whatever it is UHI is the best Scottish university to take advantage of the post-Covid world," Prof Walker said.
He sees other areas of growth for the university, in developing 'micro credentials' and start up courses for students to capitalise on global learning trends.
Micro credentials are short, mini qualifications which students can put together to meet industry-specific needs.
"In the old days you had an album, now you have a playlist and you get to choose what song you put on the playlist", said Prof Walker.
"Education is moving that way and I see an obvious opportunity for UHI to develop small, short courses aligned with workforce demand.
"I believe we have a moral obligation as a university to offer courses that are aligned with the opportunity for young people to get employment.
"We have a duty of care and responsibility as a comprehensive university to ensure what we offer gives the greatest potential for a student to get a job."
He hopes to work with Highlands and Islands Enterprise to explore the creation of start-up courses for young entrepreneurs.
"Too often universities create graduates and hope that they get a job," he said.
"There is a bit of a shift happening globally and universities need to be teaching people how to create jobs and to set up small businesses, developing themselves in such a way that they end up creating jobs and employing other people.
"That's the new direction for universities – not so much job-ready graduates, but graduate-ready jobs.
"They come out with the capacity to start up small to medium enterprises themselves."
Prof Walker said it felt like a "natural fit" to apply for the role.
"My values and the values of UHI are very similar," he said.
"I feel I can bring quite a bit to the role, particularly my experience of partnerships in further education and higher education."
The most difficult aspect of his new job could be an inability to visit campuses due to pandemic restrictions.
"As the incoming principal you want to get out and meet people, shake hands and get around to visit partners," he said.
"That's all stopped because we're doing our jobs from the kitchen or spare bedroom at the moment. It will feel very different making those connections over the internet."
New principal is 'right person at the right time' for university
Professor Walker has worked in multi-campus, regional universities in Australia for more than 20 years.
He currently leads the academic, quality, and indigenous portfolios at the University of New England and is the chair of UNE Partnerships – a training organisation delivering further education.
He is a renowned clinical cytologist with a degree in medical biotechnology, a PhD in molecular oncology and a graduate certificate in university leadership and management.
Garry Coutts, chair of the University of the Highlands and Islands court, said Prof Walker's background makes him an ideal leader as the university approaches its tenth anniversary, and is "the right person at the right time to take us to another level".
"With an impressive 25-year career in senior academic leadership and management, he brings significant networking and experience to the role," Mr Coutts said.
"He understands and values both further and higher education and has worked across institutions with multiple campuses based in communities with very different needs."
Mr Coutts said Highlands and Islands communities need the university now and in future.
"Whether it is training people in new skills, nurturing the leaders of tomorrow, or working with business to ensure they have access to the best research to help them grow and thrive, our university partnership will play a vital role in supporting the recovery of our region from the Covid-19 pandemic and beyond," he said.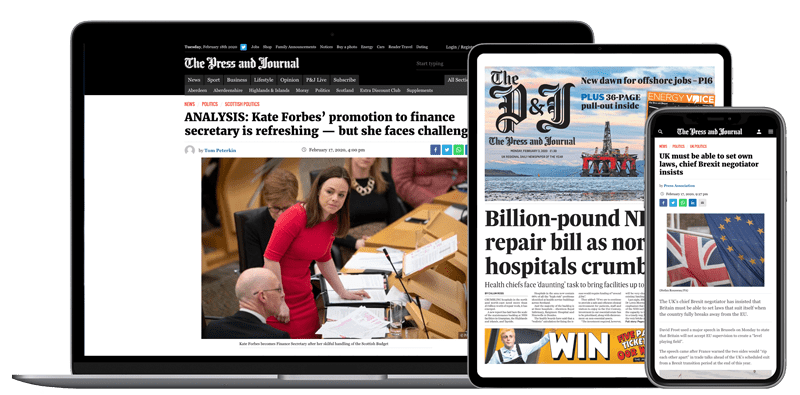 Help support quality local journalism … become a digital subscriber to The Press and Journal
For as little as £5.99 a month you can access all of our content, including Premium articles.
Subscribe