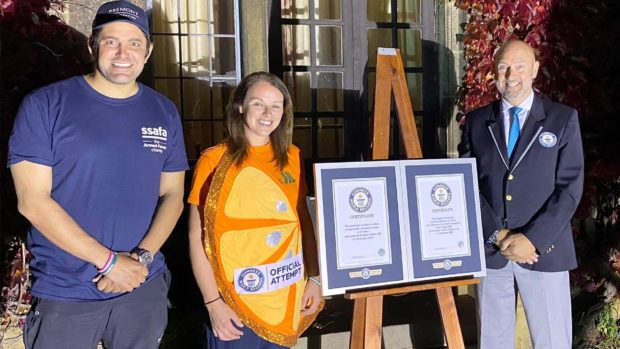 Army cadets across the north have set a new Guinness World Record to help raise awareness of mental health problems.
Cadets from 1st Battalion The Highlanders smashed the record for "most attendees to complete a mental health course in 24 hours" to Mark World Mental Health Day.
The 1st Battalion the Highlanders ACF is a youth organisation which provides challenging adventure, sporting and community activities aiming to inspire young people onto future success while also having fun.
A total of 45 members from the area – which covers Moray, the Highlands, the Western Isles, Orkney and Shetland, took part in the course alongside 1,622 members from across the UK.
The 30-minute course discussed how to recognise the signs of poor mental health, and ways to help to end the stigma and discrimination around those struggling with difficulties.
The Army Cadets' chief of staff, Brigadier Stuart Williams OBE, said their effort outlined the force's commitment in dealing with the subject.
He said: "The efforts shown by those both involved in the planning and the delivery of this shows how important mental health is to all within the Army Cadets.
"The importance of mental wellbeing cannot be overstated. I am ever grateful to our cadets and adult volunteers who took and passed the online mental health course and by doing so increased their understanding of this important subject."
The course was open to all members of the organisation from cadets and volunteers to the various support staff.
The record was made possible through the support from the Army Digital Team and Defence Technology Enhanced Learning – who were crucial in enabling the cadets to access to the online course during the 24-hour period.
All participants will receive a medal and official Guinness certificate to honour their achievements.
The title was one of two records broken by Army cadets across the country over the course of 24 hours.
National Ambassadors Sally Orange and Jordan Wylie broke the record for "deepest underground marathon distance run (team)" by completing a marathon 1,000m underground at ICL Boulby Mine in North Yorkshire.
The pair ran in temperatures of 30 to 40 degree heat, completing the run in eight hours and 31 minutes.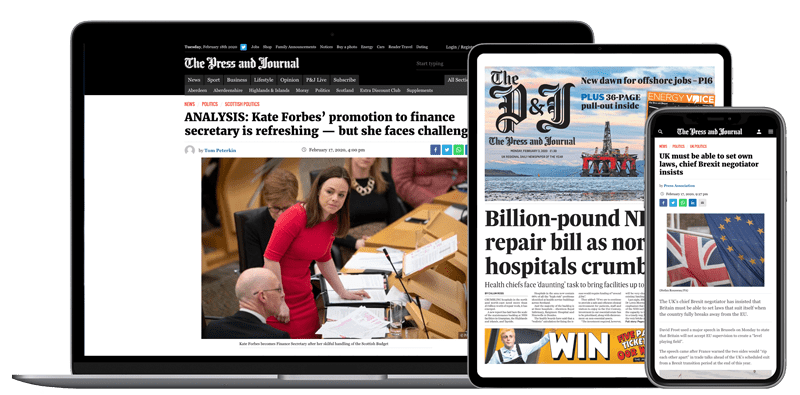 Help support quality local journalism … become a digital subscriber to The Press and Journal
For as little as £5.99 a month you can access all of our content, including Premium articles.
Subscribe