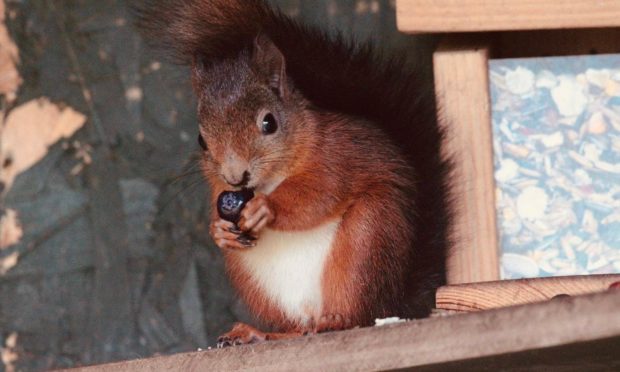 Five young red squirrels have been released back to their natural habitat after spending nearly three months in rehabilitation.
The animals were given into the care of the Scottish SPCA, just hours-old, on July 29 this year, when a member of the public found they had fallen from their nest in Fife amid high winds.
The kits weighed just 12 grams each when they arrived at the charity's National Wildlife Rescue Centre and it was clear they would need hourly feeding if they were to survive.
Animal care assistant Juanita Zaldua was responsible for their round-the-clock care.
"It was touch and go for a while and we weren't sure if they were going to make it," she said.
"Kits that young should be with their mum and require dedicated specialist care.
"I had to feed them every hour, even through the night, for the first three weeks.
"In the third week they opened their eyes, which made the sleep-deprivation worthwhile!
"Once they had weaned at around nine-weeks, they were strong enough to go out into the aviary where they learned to interact and play.
The baby squirrels are currently settling into their new home in a secret conservation area of the Highlands.
They continue to be monitored there and will be given support feeding as it gets closer to winter.
"We were all very sad to see them go but it was so rewarding to be able to raise them and watch them be released back to their natural habitat," Ms Zaldua added.
"I was like a proud mum watching her babies enter the big wide world.
"We were over the moon to be sent footage of our squirrels jumping from tree-to-tree and feeding well."
The kits are the youngest to be released into the wild as efforts continue to preserve and re-establish red squirrels across Scotland.
The mammal is the only native squirrel species and one of the country's most loved animal, but its populations have seriously declined in recent years in large part due to the invasion of the North American grey squirrel.
At present, there are around 120,000 red squirrels in Scotland – three quarters of the UK's population.
SSPCA wildlife manager, Steve Gray said: "They were once found all over Scotland but are now concentrated up north or around Tayside.
"The emergence of non-native grey squirrels did have a big impact on the numbers of reds due to competition and disease.
"But the decline is also down to human activity as many of the red squirrel's habitats have been destroyed for development."
In 2009, charities and groups across Scotland joined forces in the 'Saving Scotland's Red Squirrels' project, which aims to reduce the spread of grey squirrels and create a thriving environment for reds.
Mr Gray said the Scottish SPCA is doing what it can to help the initiative.
"The main aim of the National Wildlife Rescue Centre is to rehabilitate wild animals and release them back in to the wild where they belong," he said.
"This was an especially important release as it's helping to preserve the red squirrel population in Scotland for years to come."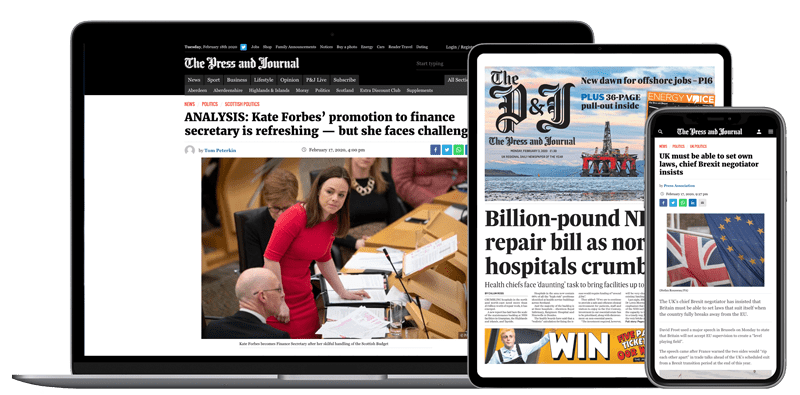 Help support quality local journalism … become a digital subscriber to The Press and Journal
For as little as £5.99 a month you can access all of our content, including Premium articles.
Subscribe