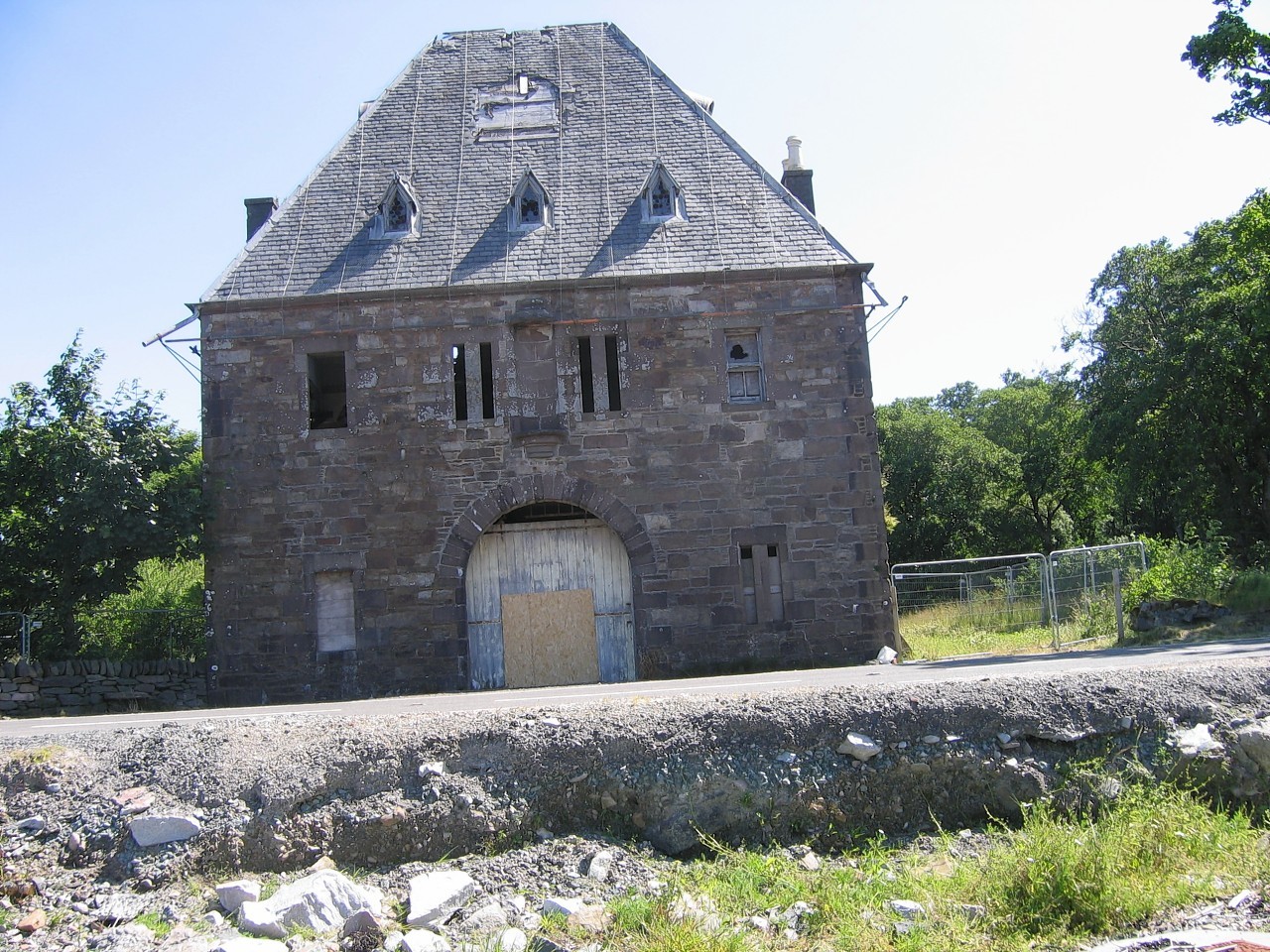 A rundown historic building on the outskirts of an Argyll town is to be upgraded as part of a company's plans to build a new store.
Planning permission was granted yesterday despite concerns that the new store will take business away from Lochgilphead's "fragile" town centre.
Animal feed supplier Harbro is to build a new Country Store in the grounds of the Clock Lodge in Lochgilphead.
The decision was made by Argyll and Bute Council's planning committee at a public hearing today.
Despite receiving 40 letters of objection and six in support of the application, council planners recommended the application be approved.
They said that because Harbro had pledged to spend around £300,000 making the Clock Lodge wind and watertight, the application could be approved as it was "enabling development".
The Clock Lodge, which stands by the A83 Tarbet to Campbeltown road been Lochgilphead and Kilmory Industrial Estate. It is an old entrance to Kilmory Castle, now the headquarters of Argyll and Bute Council.
Harbro will enter into a long lease agreement with local group Lochgilphead Phoenix Project, which will seek a community use for the Clock Lodge.
Alan Bain, commercial director for Harbro, said: "Harbro has been in Lochgilphead since 1999, and since then has been expanding and growing.
"Our current site at Kilmory Industrial Estate is cramped and not exactly safe.
"We had trouble finding a suitable site, and decided to work in partnership with Lochgilphead Phoenix Project on the Clock Lodge plan. We don't want the Clock Lodge to turn into another stain on the landscape."
Alison Hay, convener of Mid Argyll Chamber of Commerce, said: "The town centre is in a fragile state. All of the shops operate on a very precarious level. This represents quite a real danger to the shops and their viability.
"We have no guarantee the Clock Lodge is going to have a viable use in the future."
But members of the planning committee felt the proposal would be an improvement to the gateway of Lochgilphead.
Councillor Richard Trail said: "The only guarantee is that if something isn't done about the Clock Lodge it will just deteriorate. Harbro are undertaking quite a significant project to upgrade the building. I think it will be nothing but an improvement for Lochgilphead."
Councillor Alex McNaughton added: "For me it is a good development and improvement to the Clock Lodge, it will make a big difference to the entrance to Lochgilphead."