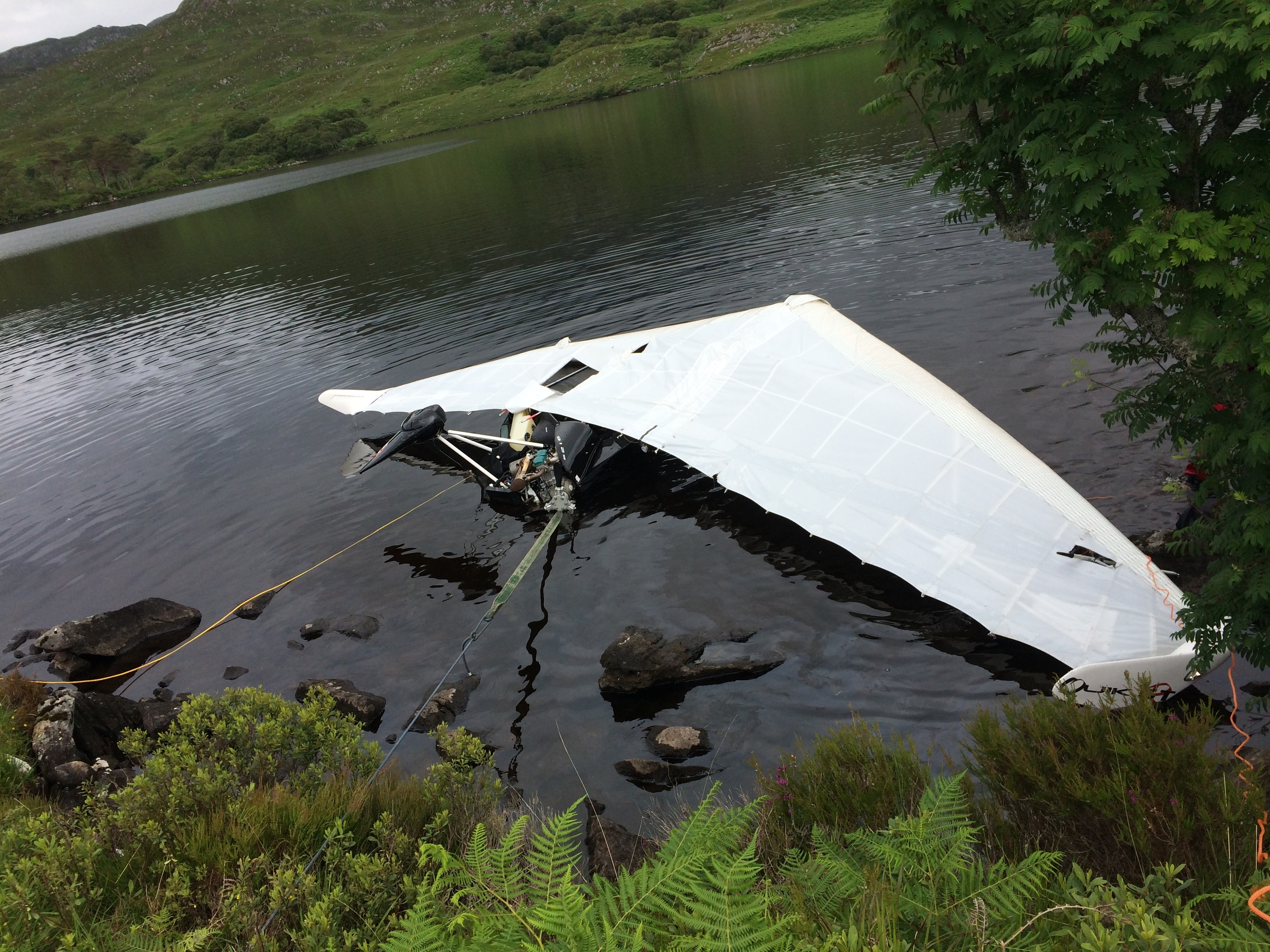 A pilot had a lucky escape from injury yesterday when his aircraft plunged into a loch in the west Highlands.
The man was able to get out the small aircraft and swim to the shore unscathed.
His plight was spotted by two hillwalkers who alerted the emergency services.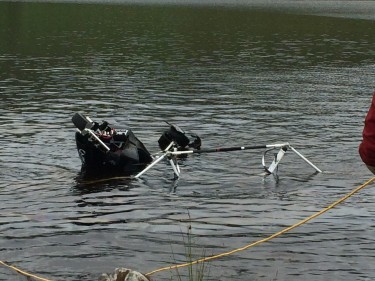 The flier, thought t be from England, was piloting a microlight when it came down in Loch an Nostarie, which lies in the hills to the south east of Mallaig in the Morar area.
Police were called out to the scene shortly after 12.20pm, and the Mallaig Coastguard team, which arrived on scene at 1pm, helped to recover the light aircraft, which leaked a small amount of fuel into the water before it was pulled out by 5.15pm.
Mallaig Lifeboat was also launched just after 12.30pm as initial information had led them to believe that the incident happened at sea before it was confirmed to be in an inshore loch.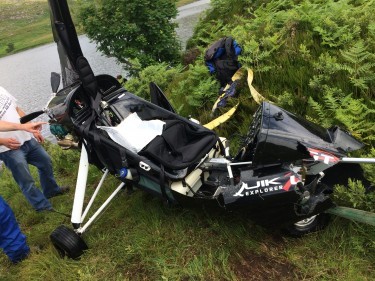 Rachel McLean, station officer for Mallaig Coastguard, said that two hillwalkers spotted the light aircraft coming down into the loch and that they were first to alert the emergency services.
She said that the lone pilot was not local and was believed to be taking part in a charity event involving six other similar aircraft.
However, he was not part of the group when the incident happened. He was already ashore when the coastguard arrived at the scene.
Ms McLean added: "We were just concerned that the fuel was leaking out in to the loch, but we got the aircraft out in time."
A spokesman for Stornoway Coastguard said: "We are aware that someone swam ashore and that this person was uninjured."
A police spokesman said that it was unclear what happened to lead to the microlight going into the loch.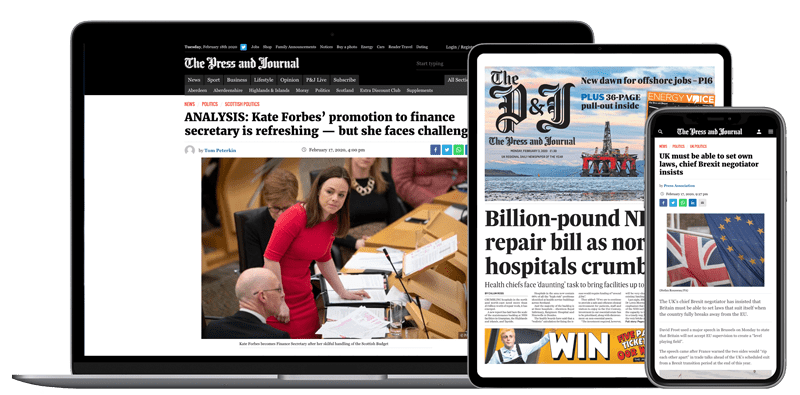 Help support quality local journalism … become a digital subscriber to The Press and Journal
For as little as £5.99 a month you can access all of our content, including Premium articles.
Subscribe