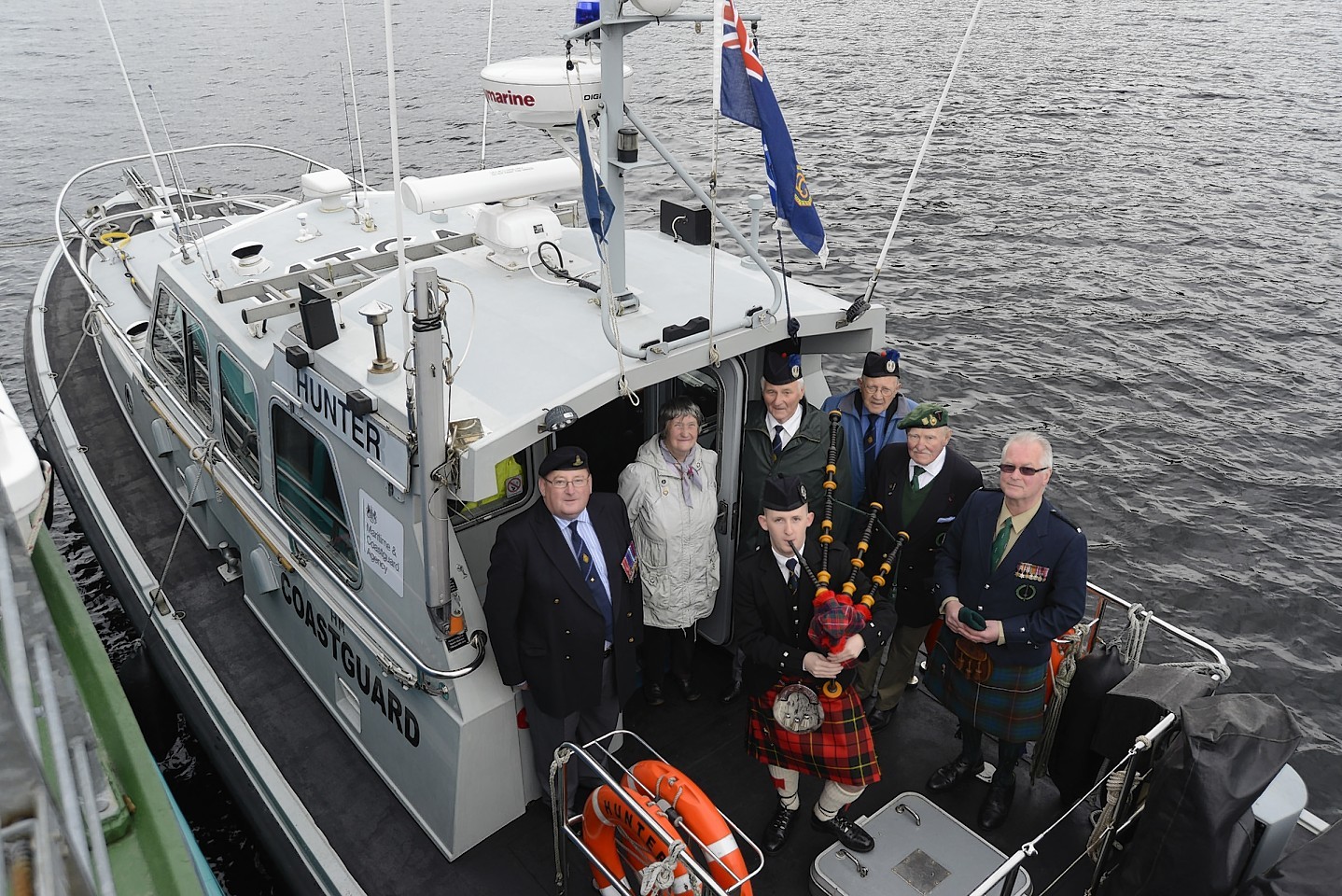 A flotilla set off from Loch Linnhe at Fort William yesterday for the start of a sailing relay to mark the 70th anniversary of the D-Day landings.
The commemorative event is centred on the famous D-Day piper Bill Millin, who piped his comrades ashore on Sword Beach on June 6, 1944, despite the fierce fighting around him.
A replica of Mr Millin's pipes will be carried down the British coastline to Portsmouth in a relay of small ships.
The final leg will involve his son John and a number of veterans travelling across to Normandy by ferry to present the pipes to the Mayor of Colleville-Montgomery on June 6.
The relay is being organised by national veteran-led charity D-Day Revisited in partnership with the Royal British Legion and Royal British Legion Scotland.
Yesterday at 9.30am Mr Millin jun handed the pipes across to a young piper aboard the Coastguard Cutter at the town pier in Fort William before it left for Oban at 10am. Alongside, The Souter's Lass cruise boat carried the Fort William branch of the Royal British Legion Scotland.
D-Day Revisited chairman John Phipps , who was aboard the cruise boat, said: "Everything went to plan. There was a piper playing on the back of the coastguard cutter as the sky cleared and Ben Nevis appeared in the background.
"We left the jetty with about eight boats of different sizes and some people would cut away and others would join us."
The Souter's Lass returned to Fort William shortly before midday after escorting the coastguard some of the way down the loch.
Mr Millin jun, who was aboard the cruise boat with his wife, said: "Today has gone very well. My father would have been chuffed to bits with everything that has been done because he spent all of his war years playing his pipes.
"It is all very emotional for me and I know that my father would have felt both happy and sad, thinking about those friends he lost but happy that they were being remembered.
Mr Millin jun said that bagpipes were banned in combat however his father, who died in 2010, aged 88, had arrived on D-Day with the 1st Commando Brigade under Lord Lovat, who told him these rules did not apply to the Scots.
When the pipes reach Portsmouth they will be transferred to a ferry carrying veterans, who will cross the channel and land in Normandy as the pipes are played.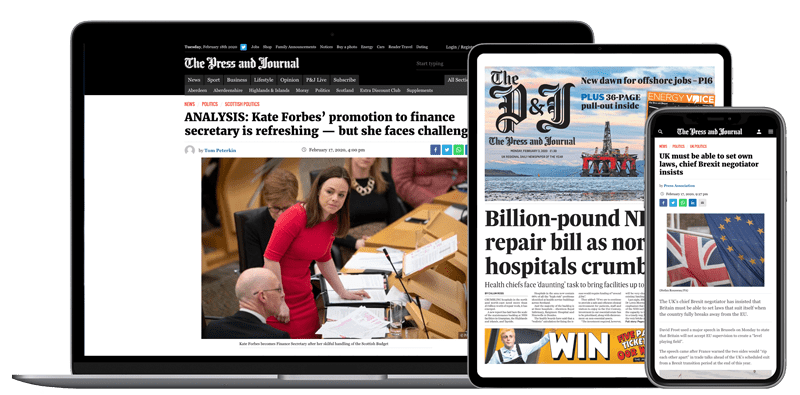 Help support quality local journalism … become a digital subscriber to The Press and Journal
For as little as £5.99 a month you can access all of our content, including Premium articles.
Subscribe