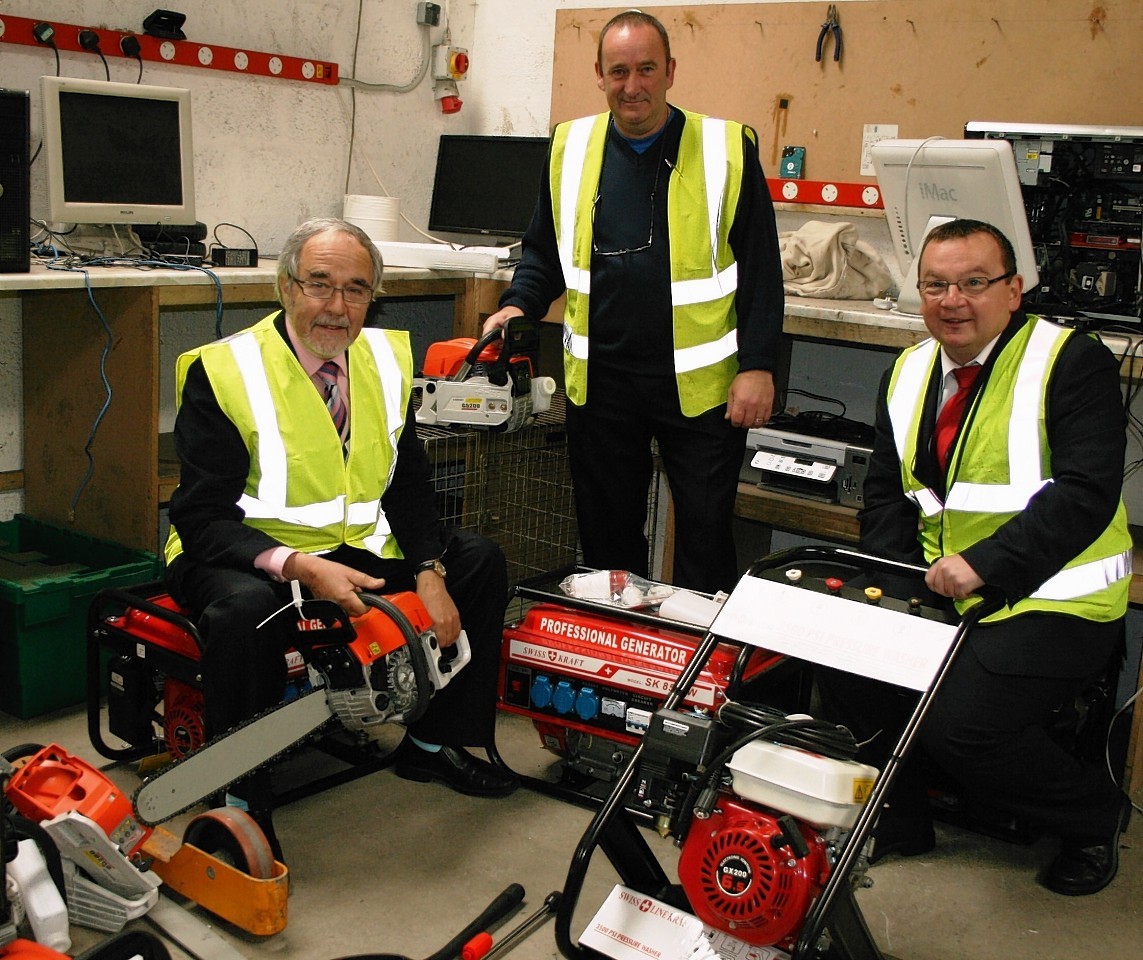 A range of substandard tools have been destroyed by Highland trading standards officers after being seized from itinerant traders.
Chainsaws, generators, and power washers were among the haul made by police after members of the public raised concerns about people trying to sell the equipment from the back of a van in the Nairn and Aviemore areas.
None of the equipment was found to comply with legal safety requirements. The items also had falsely applied "CE" marks, inadequate or missing instructions and safety warnings and without necessary documentation verifying that the equipment was designed and manufactured to a safe standard.
It is believed that the equipment may have be from China. All 25 items have now been crushed and recycled by ILM Highland.
Trading Standards Manager, Gordon Robb said: "Machinery of this type even when manufactured to the highest standards can still present a very real inherent risk of injury. Wherever possible therefore, when as in this case, machinery falls short of the product safety requirements that would demonstrate it to be safe, the opportunity is taken to permanently remove it from circulation."
"The source of the equipment although believed to be of Chinese origin was never discovered and those selling them appear to have had no knowledge of the legal restrictions placed on the supply of such equipment. Their subsequent failure to provide further information about their source and/or to provide the necessary documentation has resulted in our decision to destroy the equipment."
Councillor Thomas Prag, chairman of the development and infrastructure committee, said "This is another example of how our Trading Standards team works with partner organisations to protect us all, on this occasion by removing potentially dangerous products from sale. Not only that, but local businesses will rightly recognise the value of this work in disrupting those who chose to trade unfairly."
Trading Standards officers have now produce a guide to help police in the north identify whether machinery is potentially unsafe.
A police spokesman said: "Once again we are working together with our colleagues in Trading Standards to tackle criminal activity in the Highlands. Our officers are now better informed on how to spot any potential problems and will alert Trading Standards."
Members of the public who are approached by anyone selling such items are advised to weigh up the 'bargain' being offered against the potential safety risks. Consumers are urged to report any such activity to Trading Standards on 01463 228700.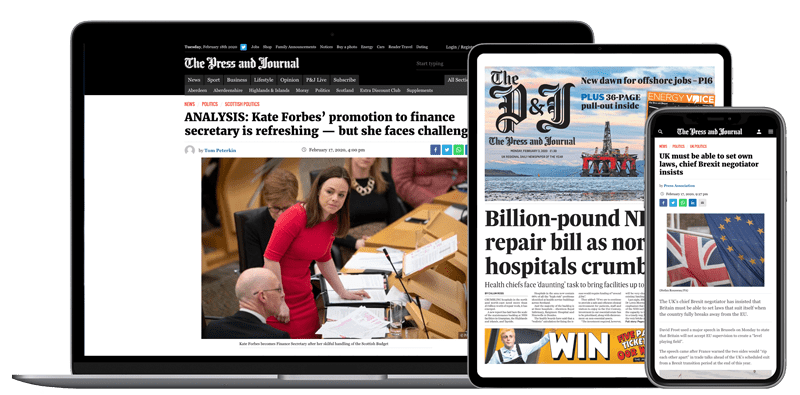 Help support quality local journalism … become a digital subscriber to The Press and Journal
For as little as £5.99 a month you can access all of our content, including Premium articles.
Subscribe