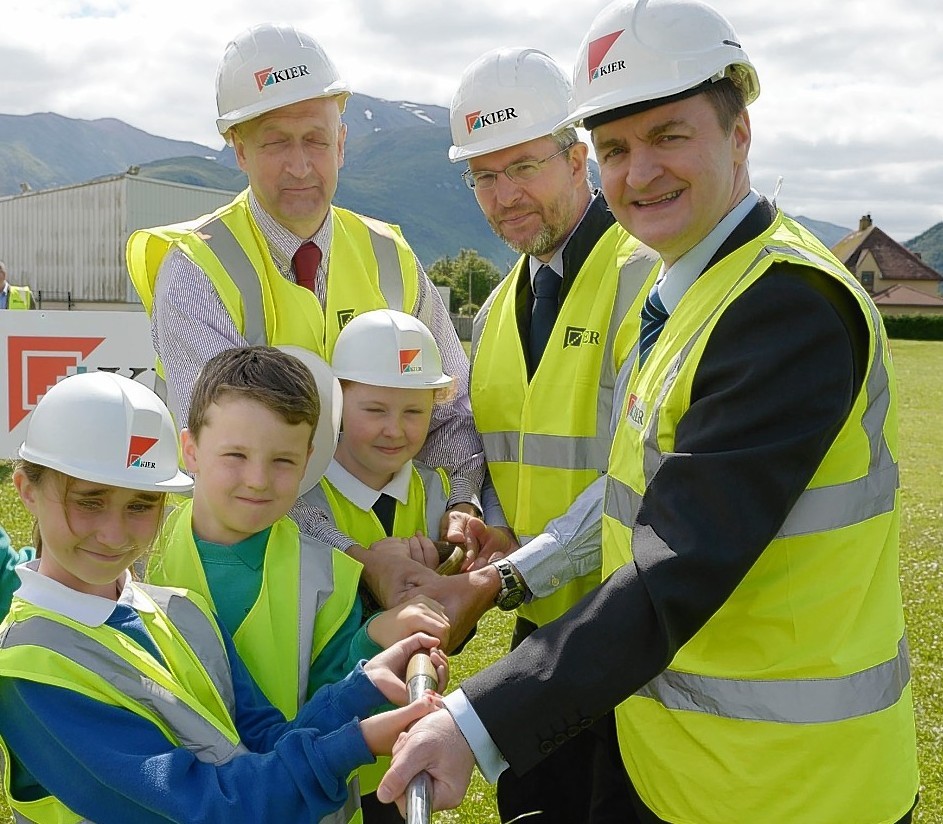 A project to build new primary schools in Fort William has taken a major step forward.
Local youngsters joined education and leisure officials to cut the turf and signal the start of work on the new joint campus building at Caol today.
The project includes the demolition of the village's existing primary school and community centre and the construction of a new joint campus building.
This will include a nine-classroom school to replace Caol Primary and a six-classroom school combining Fort William and Lochyside RC Primary.
The schools are due to open in August 2016.
The existing community centre will remain in operation during the first phase of the works until the new building is ready.
Councillor Alasdair Christie, chairman of the council's education, children and adult services, said: "I am delighted that this is the third turf cutting for a new school buildings project in Lochaber in recent weeks.
"This is great news for Lochaber that Highland Council is committing such large sums of money to improving schooling in Fort William, especially as it comes on top of the major investment in Lochaber High School."
Councillor Thomas MacLennan, leader of the council's Lochaber area committee, said: "What a great way to end the school term with the start of another new school building and community facility programme in Fort William. I am very pleased and excited for the pupils, parents, staff and local community who will have the very best equipment and surroundings for learning, teaching and community participation."
Sean O'Callaghan, area operations director of contractors Kier Construction, said: "This is a significant investment into the Highland economy and we look forward to working with the local community to develop these new buildings that will meet with their aspirations and provide employment opportunities for local construction businesses and apprentices during the construction phase."
Ian Murray, chief executive of High Life Highland, said: "The new community facilities which will be part of the Caol Campus are a great opportunity for the community and school library to come together with youth provision all in one place. We are really looking forward to the improvements and difference that the new facility and premises will make to the delivery of services in the local community."