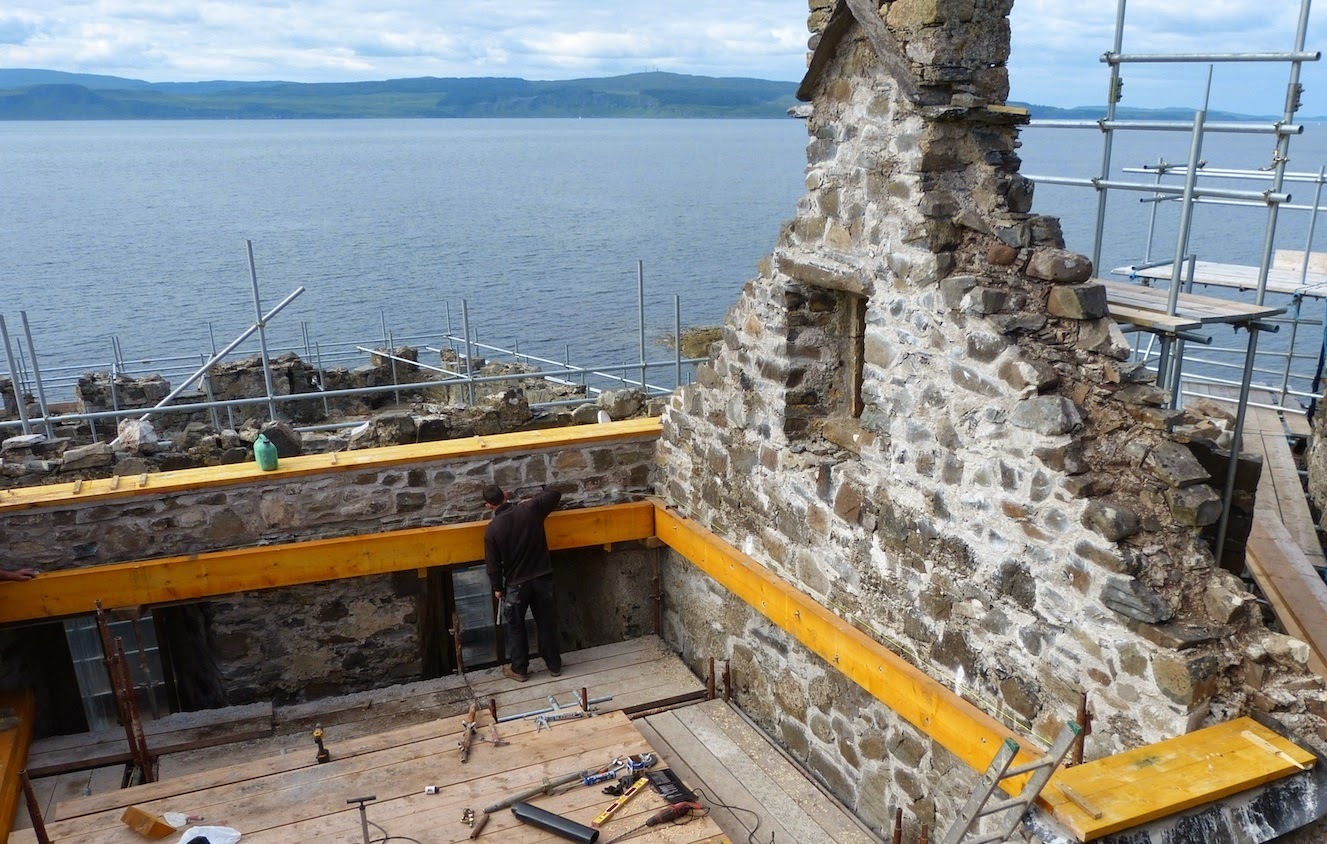 A ruined Highland castle is now taking shape as a holiday retreat for the rich and famous.
Mingary Castle, which stands on the most westerly point of the British mainland, has not been occupied for more than 150 years.
Castle owner, Donald Houston of Ardnamurchan Estate, gained permission for the Mingary Preservation Trust to turn the Seat of Clan MacIain into a residential property.
Extensive archaeological studies had to be carried out before restoration work could begin, during which many historically important finds were discovered.
These included ancient graffiti, canon ball fragments, the leather heel of a shoe, secret passages and a small chapel that was sealed up around 500 years ago.
Work is now well underway on the £2.3million project to transform the 13th-century landmark, near Kilchoan on the Ardnamurchan peninsula, into luxury accommodation for wealthy pop stars, actors and other celebrities.
On the north "range" the timbers which run along the tops of the walls to take the roof, are in position and the floor joist supports, which will carry the wooden floors, are being fixed in place.
Stonemasons are rebuilding the inner courses of the walls in the courtyard up to battlement level and exterior walls are being repointed.
Work is also underway on the west range. This part of the castle, previously used at different times as a kitchen, stable, forge, storage area and sleeping accommodation, will provide accommodation for the housekeeper, who will look after the clients who will rent the castle on a weekly basis.
Estate manager William Kelly today said: "Everything is going to plan.
"The mild winter enabled them to work right through the winter and we have had fine weather since the temporary roof was removed a couple of weeks ago.
"They are hoping to get the permanent roof on in the next few weeks."
Mr Houston previously explained that turning the historic building into a holiday let was the best way to ensure it would be self-financing and prevent it falling back into a state of disrepair.
The trust launched an appeal to help finance the work, including offering the opportunity for people to sponsor stones in the ancient castle walls.
So far, it has received donations of just over £250,000 towards its target of almost £2,365,000.
Anyone wishing to donate to the project can do so at www.mingarycastletrust.co.uk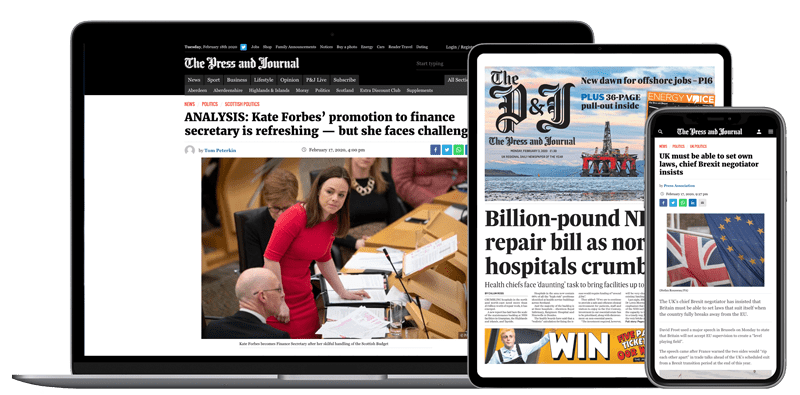 Help support quality local journalism … become a digital subscriber to The Press and Journal
For as little as £5.99 a month you can access all of our content, including Premium articles.
Subscribe