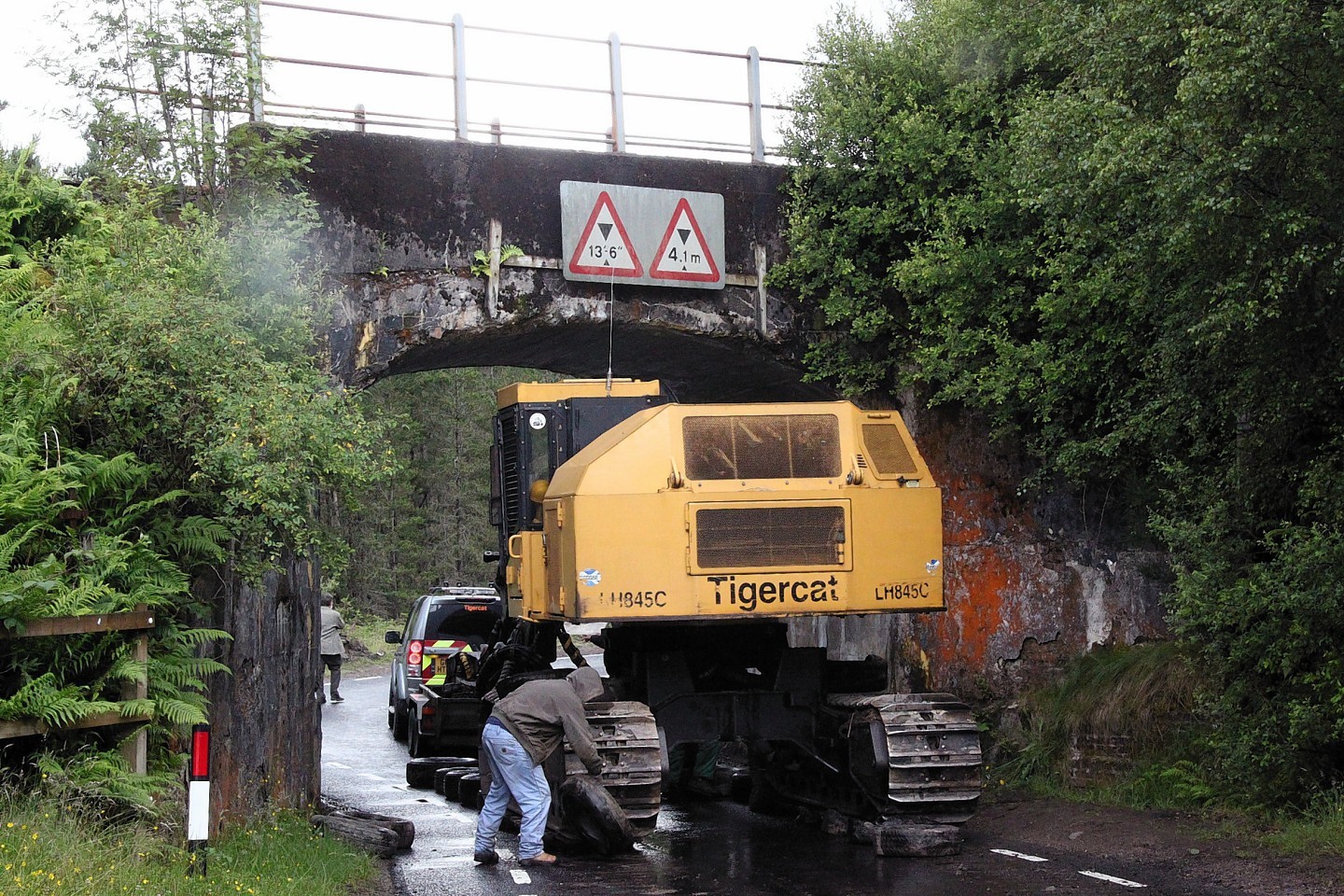 Communities along the Road to the Isles say two bridges they consider "accident blackspots" should be included in a crossings replacement project on the popular tourist route.
Local people welcomed the announcement that Bear Scotland would be replacing nine bridges on the A830 Fort William-Mallaig road in Lochaber over the next few years on behalf of Transport Scotland.
But they believe the bridges at Callop and Beasdale should have been included in the £10million scheme.
The first bridge to be replaced will be the Dearg crossing, four miles west of Glenfinnan.
Work is due to start today, causing delays for six months, including throughout the tourist season.
Councillor Allan Henderson, who represents Caol and Mallaig, said: "It is just a pity that, while they are doing these bridges, they won't address the problem with the two low bridges at Callop and Beasdale at the same time."
He added that there had been a number of accidents at the bridges, which also cause problems for high-sided vehicles.
Glenfinnan Community Council chairman, Duncan Gibson, said: "The other bridges getting done is a bit of an inconvenience, but it is extremely frustrating that they are not tackling the issue of Callop Bridge at the same time because that seems to be a really big issue with regards to traffic safety."
He said there were frequent accidents at the bridge and that the community had been calling for traffic lights to be installed for the past few years.
He added: "We have now had an assurance that accidents at this bridge will be monitored, but it will not give a true picture as not all accidents are reported to the police.
"At the moment, if we have an accident there, the road can be blocked for a long time."
A spokeswoman for Bear Scotland said the bridges at Callop and Beasdale were the responsibility of Network Rail.
She said: "Bear has, however, recently carried out road safety improvements at Callop and there are ongoing studies regarding further road improvements around these two structures."
The roads maintenance agency carried out resurfacing work to about three-quarters of a mile of the A830 Fort William-Mallaig road at Callop last month, at a cost of £140,000.
The new surface is expected to improve skid resistance and help reduce the accident rate at the location.
Network Rail could not be contacted for comment.