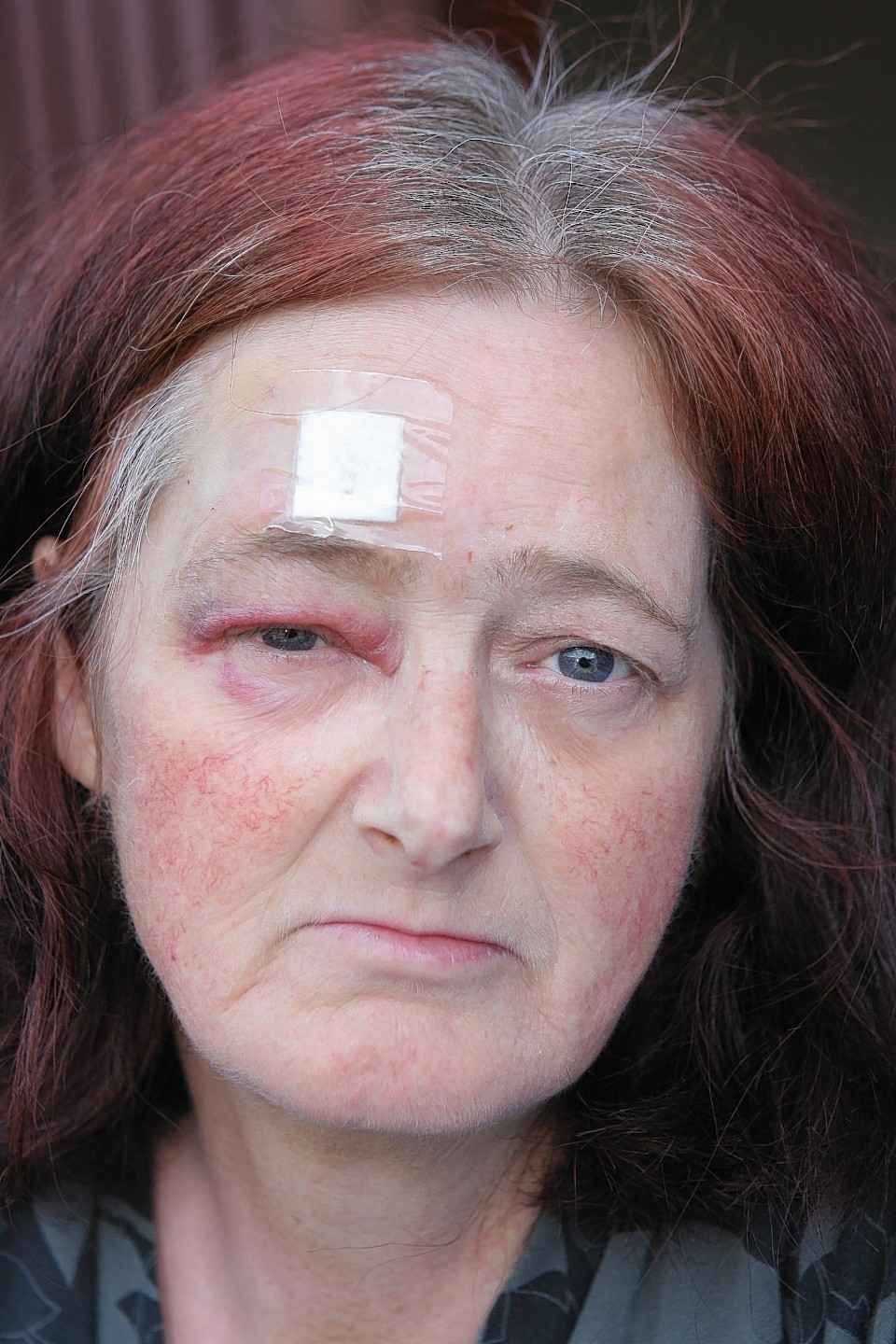 A Highland woman shot in the face with an airgun fears she may have to spend the rest of her life with the pellet embedded in her skull.
Doctors warned Mary Johnson it may be too dangerous to remove the small metal slug which smashed through her forehead above her right eye.
They told the 46-year-old it was a "miracle" the pellet had not entered her brain.
She needed 14 hours of treatment after the horrifying incident – which happened during a neighbourhood row over gulls.
The pellet missed her eye by an inch as she tried to defend a flock of the birds outside her home in the Easter Ross village of Balintore.
She had been playing computer games when she heard her dog barking and went to the front door to investigate.
Ms Johnson said yesterday: "I could hear the 'ping, ping' and saw someone shooting the gulls in the square".
She said at first she did not realise she had been wounded in the face.
She added: "I didn't realise I was hit until I put my hands up to my head and saw the blood.
"It was running down my face. It was like someone had set my head on fire.
"The hole in my head was just an inch above my right eye."
The police were called and Ms Johnson was taken Raigmore Hospital in Inverness, where she spent 14 hours being treated.
She added: "The doctors said it was a miracle that the pellet didn't enter my brain through my skull or my eye.
"I remember my head jolted back with the impact and the doctors think that was what saved my life or prevented more serious damage.
"The pellet is still lodged in my skull and it could be there for life.
"Surgeons fear they would have to fracture my skull to get it out and that would be dangerous.
"I have to see a specialist sometime soon. In the meantime, I have a dressing on the hole in my head and have a black eye as a result.
"I got a terrible fright and I hope that air rifles and guns are banned.
"They are lethal weapons and shouldn't be allowed. I haven't been able to sleep since the incident."
Ms Johns said she understood three gulls were shot dead and a fourth wounded before she went to her door.
The bird that survived was left with an injured wing and was seen wandering around a garden yesterday.
Scottish SPCA inspectors were due to collect it to see if it could be saved.
Police said inquiries were continuing, and a 24-year-old woman had been charged in relation to the incident.
She is expected to appear at Tain Sheriff Court today.
A police spokesman said officers were still keen to speak to anyone who might have information about the incident.
One neighbour said: "I am shocked by it all. I am still thinking about it, seeing the blood pouring from Mary's head. I thought she was going to die.
"Mary is an animal lover, and often feeds the birds, so it is not surprising she intervened.
"She has lived here for almost 20 years and is a good neighbour.
"She didn't deserve this to happen to her."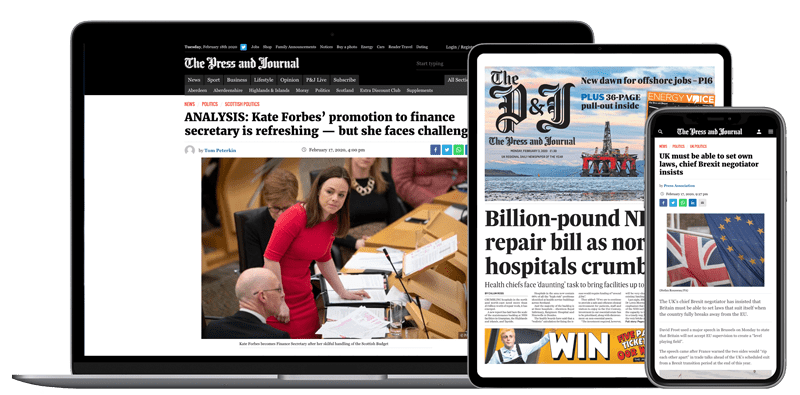 Help support quality local journalism … become a digital subscriber to The Press and Journal
For as little as £5.99 a month you can access all of our content, including Premium articles.
Subscribe