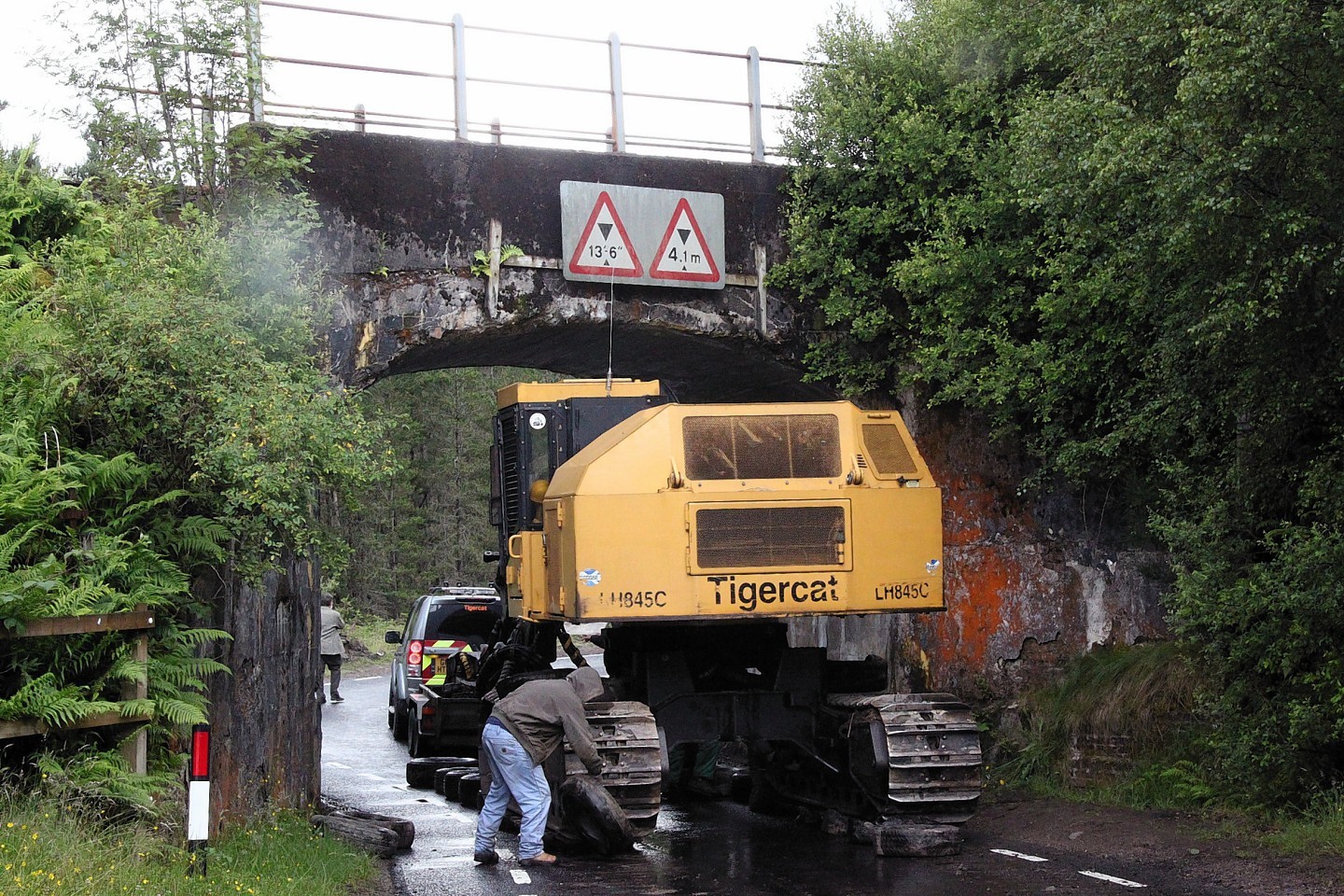 No one seems willing to accept responsibility for replacing two low bridges that locals claim have become "accident blackspots" on a popular Highland tourist route.
Local people are calling for urgent improvements to the bridges at Callop and Beasdale on the Road to the Isles.
They say the stone structures, which carry the railway line over the A830 Fort William to Mallaig Road, should have been included in a £10million Transport Scotland project to replace nine bridges on the route over the next few years.
Both are too low for high-sided vehicles, they are on blind bends and the carriageway under them is single track.
Bear Scotland – the agency that maintains trunk roads on behalf of Transport Scotland – initially claimed Network Rail was responsible for the bridges.
However, Network Rail has now said the roads authority is responsible for any changes it considers necessary to improve the safety of the structures for road users.
A spokeswoman for the railways authority said both bridges dated from the construction of the railway, which was around 1900.
She said: "Although both bridges are owned and maintained by Network Rail, we are responsible for the structures in their existing form and maintain accordingly.
"We would only consider replacement if the bridges were life expired or considered inadequate for train loads, which is not the case with any of these bridges.
"The roads authority is responsible for determining the appropriateness of the bridge for current and future traffic volumes as part of the road network and for funding any enhancements to improve headroom or width clearance that they consider necessary."
In response to this, a Bear Scotland spokeswoman, said the safety of the travelling public was paramount and a series of road safety improvements were already underway at Callop and Beasdale Bridges.
She said: "In early June, a £140,000 scheme to help improve the road surface at Callop was undertaken, whilst a recent road safety investigation at Beasdale Bridge has resulted in new advance warning signage being erected.
"Transport Scotland and Bear Scotland will continue to monitor the safety performance of the whole trunk road network, including these locations on the A830, with works being implemented as appropriate."
She again pointed out that the structures were owned and maintained by Network Rail.