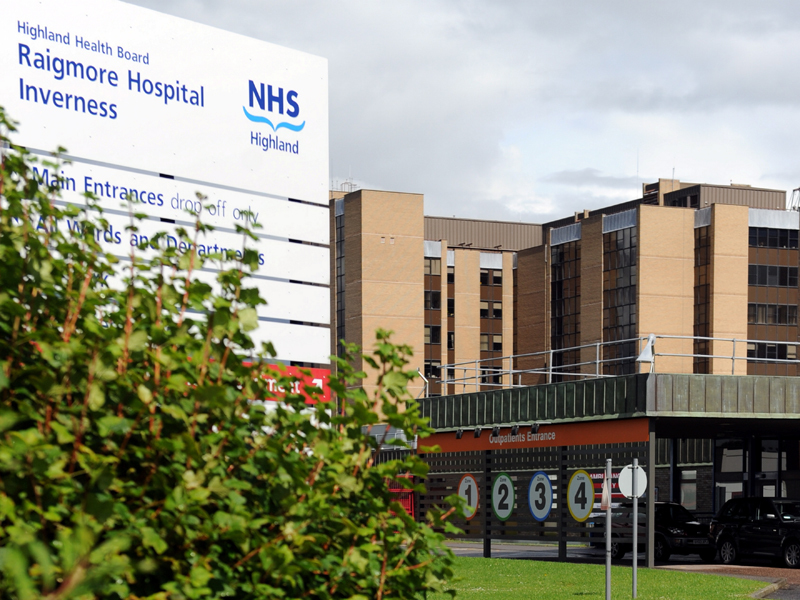 Health bosses have been ordered to improve cleanliness at the north's flagship hospital as a "matter of priority".
Public Health Minister Michael Matheson called for action after inspectors found evidence of poor hygiene at Raigmore in Inverness.
"Thick grey dust" was seen on surfaces, lamps and trolleys, along with blood contamination on equipment and mattresses in the accident and emergency department, during an unannounced visit on May 13-14.
Healthcare Environment Inspectorate (HEI) staff ordered NHS Highland to make improvements but when they visited the hospital six days later they found some of the problems had not been tackled.
A report published yesterday said the team recorded "continuing issues with the cleanliness of patient equipment".
It went on: "We found blood contamination on various items of patient equipment including bed rails on two patient trolleys, the blood gas analyser, two sharps boxes, one work top, clinical waste bins, one cubicle sink, and three equipment trolleys."
The report said inspectors found a commode tagged as clean was contaminated and the person responsible seemed unaware of how to carry out the task properly.
Mr Matheson said: "This inspection report reveals a disappointing standard of cleanliness in the accident and emergency department.
"I expect NHS Highland to address the issues highlighted in the report as a matter of priority.
"It is extremely important that patients and the public continue to have confidence in the cleanliness of Scottish hospitals."
Inspectors examined the accident and emergency department, intensive care unit, neonatal unit, ward 6A – acute medical admissions unit – and ward 11 – a chest unit.
The report said the majority of staff on the wards inspected demonstrated a good understanding of their roles and responsibilities for the prevention and control of infection.
It showed the vast majority of patients who provided feedback thought the wards and equipment were clean.