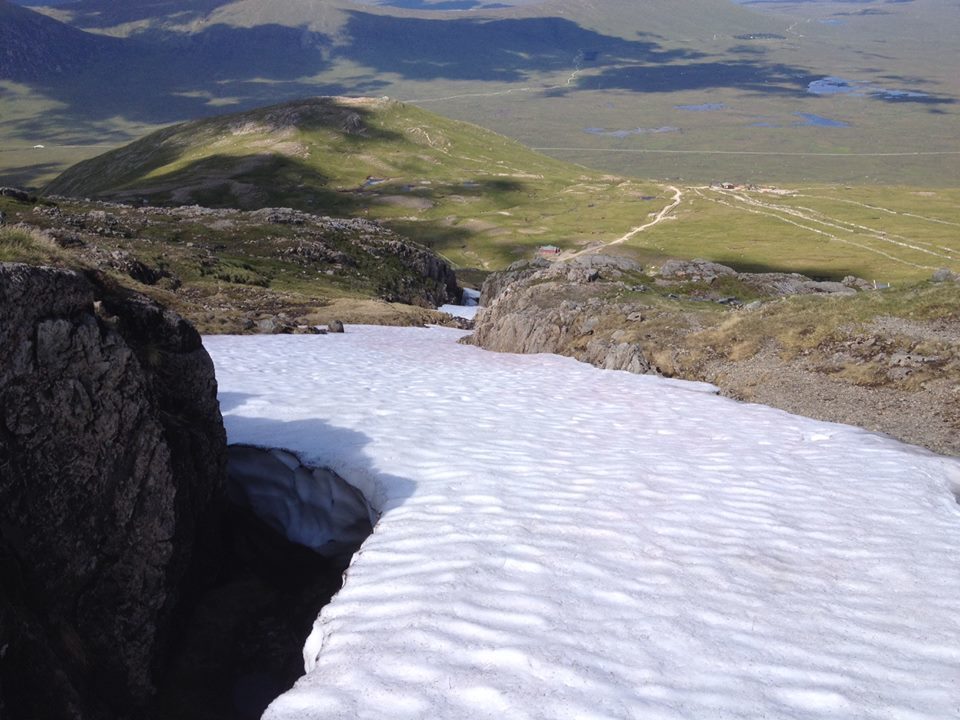 Sue Restan
Most of the Highlands basked in glorious sunshine yesterday – but there was still 15ft of snow at a north ski resort.
Temperatures soared to around 26C, with the east of the region enjoying the best of the sunshine.
Glencoe Mountain Resort in Lochaber, however, was expecting committed skiers and snowboarders to trek up the mountain to take advantage of the unseasonable snow cover.
Unprecedented volumes of the white stuff fell over the winter, with snow falling at the resort for 73 consecutive days from mid-December to the end of February.
Resort managing director, Andy Meldrum, said there was still about 15ft of snow in a deep gully, known as the Haggis Trap, adding that there were other areas of mountain where the snow was even deeper.
He said: "We've had people ski-ing and snowboarding this week.
"I expect we will have more up there at the weekend and I know there are some folk who are planning to come back to ski in August."
Mr Meldrum added that anyone who wanted to ski at this time of year faced a long hike up the mountain from the chairlift, but those willing to make the effort would still find runs of around 500-600ft.
He said: "We often have small patches of snow left at this time of year, but this year is exceptional.
"There's a decent chance we may have snow lying on the mountain right through to next winter."
Met Office forecaster Fraser Ralston said: "There are always patches of snow on the mountains that persist into the summer.
"And, if they are that deep at the moment, it would suggest that there's going to be more patches and more depth through the late summer than is normal."
Nevis Range also still has snow suitable for ski-ing on its Goose run, but anyone who wants to reach it will have a long walk.
Temperatures in Inverness hit up to 26C yesterday, but one man managed to keep cool by standing on the roof of the city's Royal Highland Hotel wearing only his underpants and holding mobile phone.
One woman said: "It certainly brightened up our Friday afternoon in the office. When he finally noticed us watching him he did not seem the least bit embarrassed and gave us a cheery wave."
A change in the weather is forecast for today, with thick cloud and rain coming into the west Highlands overnight and moving across all parts during the day.
Temperatures are expected to be 17C-18C
The weather is expected to brighten up again on Sunday, with temperatures of around 19C.