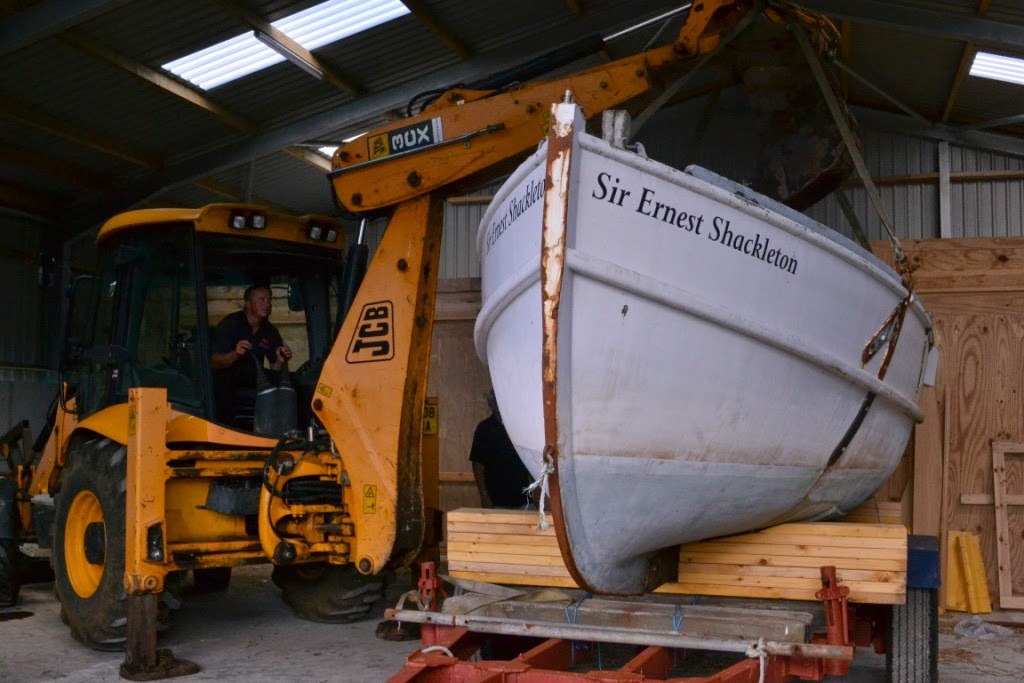 An exact replica of one of the boats Sir Ernest Shackleton used on his expeditions is to be presented to a specialist museum by a Lochaber man.
In 1916, the Antarctic explorer sailed the James Caird 800 miles from Elephant Island to South Georgia to get help for his stranded comrades.
Trevor Potts, who runs Ardnamurchan campsite at Kilchoan, had a replica built of this boat in 1993.
He named it the Sir Ernest Shackleton and, at Christmas of the same year, he set off with three other men – Rob Egelstaff, Vic Brown and Chris Smith – to re-enact the explorer's historic journey.
Mr Potts said: "It was a pretty cold, wet, miserable trip, but I'm very glad we did it.
"And, according to Sir Ernest's granddaughter, Alexandra Shackleton, we set the ball rolling for the resurgence of interest in her grandfather's expeditions."
Unfortunately, the 64-year-old is no longer able to sail or kayak due to arthritis so he has found a good home for the 23ft sailing boat.
It is currently being repainted in a large shed on the Ardnamurchan Estate and will go on show at the Polar Museum at the Scott Polar Research Institute in Cambridge.
In September, it is due to be transported to Cambridge, where it will be on permanent display under a canopy at the entrance to the institute.
Mr Potts pointed out that it was fitting that his boat would go on display this year, as it is 100 years since Sir Ernest Shackleton set off on his ill-fated mission to cross Antarctica from the Weddell Sea to the Ross Sea.
He said: "There has been some fundraising done to get it refurbished and to take it down to Cambridge.
"The idea is not to confuse it the Sir Ernest's own boat, the James Caird, but to display it as a boat that followed on from his work and took his story on into modern times."
Shackleton was an Anglo-Irish Antarctic explorer, best known for leading the Endurance expedition of 1914-16.
Early in 1915, Endurance became trapped in the ice, while trying to cross Antarctica via the South Pole, and 10 months later sank.
His crew had already abandoned the ship to live on the floating ice and, in April 1916, they set off in three small boats, eventually reaching Elephant Island.
Taking five crew members, Shackleton went to find help in the James Caird. They spent 16 days crossing the 800 miles to South Georgia and the remaining men from the Endurance were rescued in August 1916.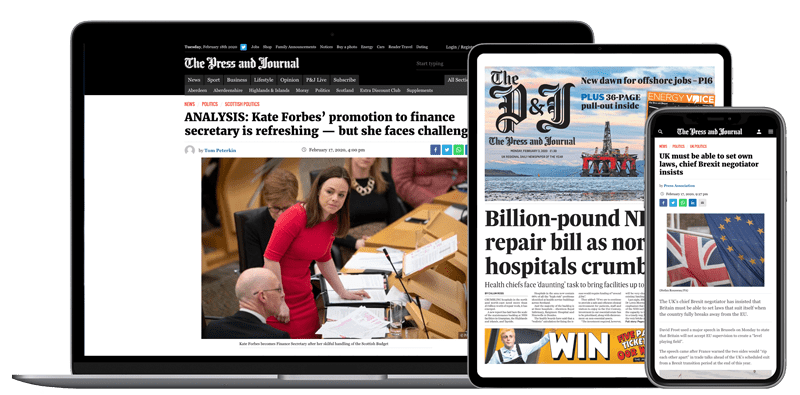 Help support quality local journalism … become a digital subscriber to The Press and Journal
For as little as £5.99 a month you can access all of our content, including Premium articles.
Subscribe