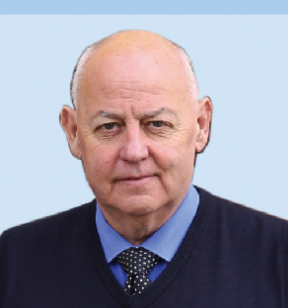 An Argyll and Bute councillor has died less than two weeks after being elected.
Oban businessman John MacGregor died suddenly at home on Monday, aged 62, from a suspected heart attack.
He had been elected as an independent councillor to the Oban North and Lorn ward on July 17.
Mr MacGregor, affectionately known as "Beef", was married to Cathy and had four step daughters and seven grandchildren.
He was a successful businessman, and as a property developer he built the new luxury houses at Ganavan beach, Oban. He owned the Ranald Hotel in Oban and the Lochnell Arms Hotel, North Connel.
Mr MacGregor, who lived at North Connel, had a keen interest in horse racing and owned several jumping horses.
He was educated at Oban High School, Strathclyde University and West Bromwich College of Engineering.
His best friend, Alan Macleod, owner of Ee-Usk seafood restaurant on Oban's North Pier, said: "He was so happy about becoming a councillor. He had so many plans of things he was going to do for the town.
"I only got to know him 10 years ago and he became my best friend. We shared a lot of interests. He had the most fantastic sense of humour. He was a brilliant man.
"He was desperate to do something for Oban. He loved Oban and was desperate to get on the council so that he could make a difference."
While he was a successful businessman with a serious side, his sense of humour and fun always shone through. This was highlighted in his election campaign poster, where he declared "Beef isn't chicken."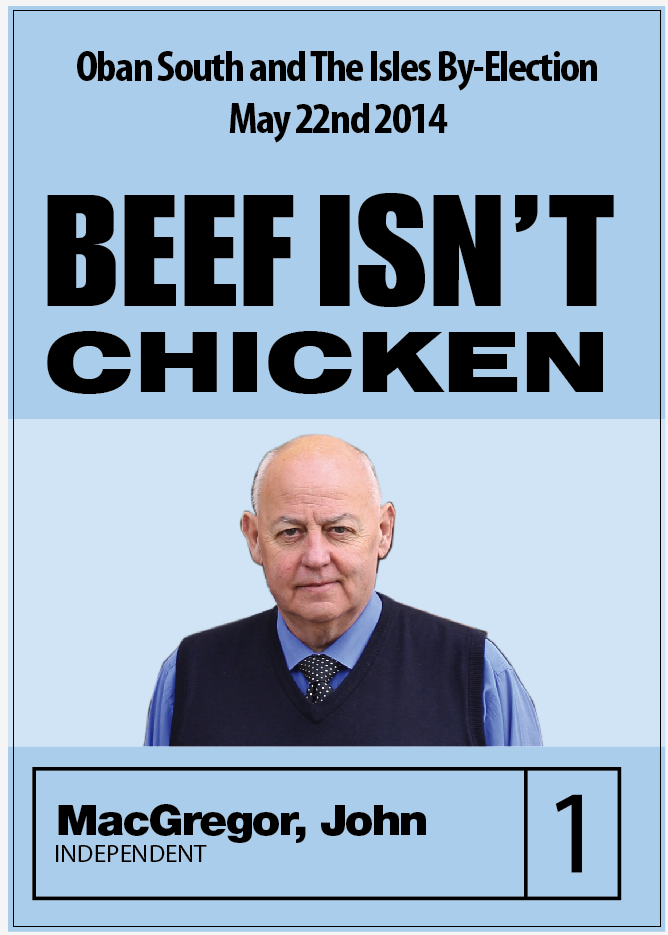 Mr MacGregor was chairman of Oban Bay Marine, a community company set up by local business people with the aim of installing yacht pontoons between the town's North and Railway Piers, with the aim of boosting the local economy.
A spokeswoman for Argyll and Bute Council said: "We were sorry to hear of the sudden and untimely death of Councillor John MacGregor, who was elected to the Oban North and Lorn ward on Thursday July 17. Our thoughts and sympathies are with his family at this very sad time."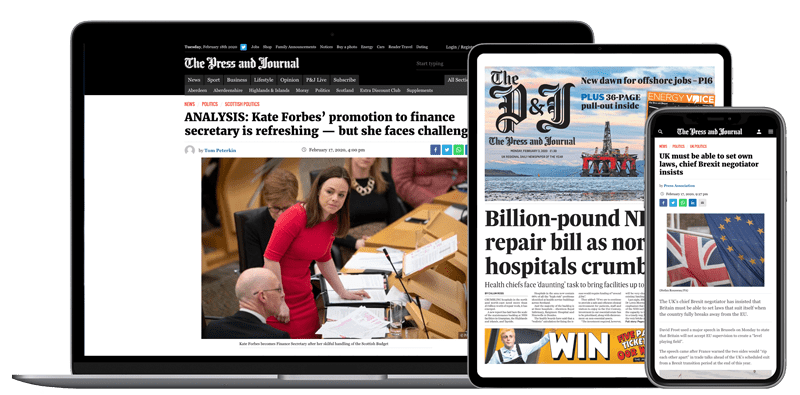 Help support quality local journalism … become a digital subscriber to The Press and Journal
For as little as £5.99 a month you can access all of our content, including Premium articles.
Subscribe