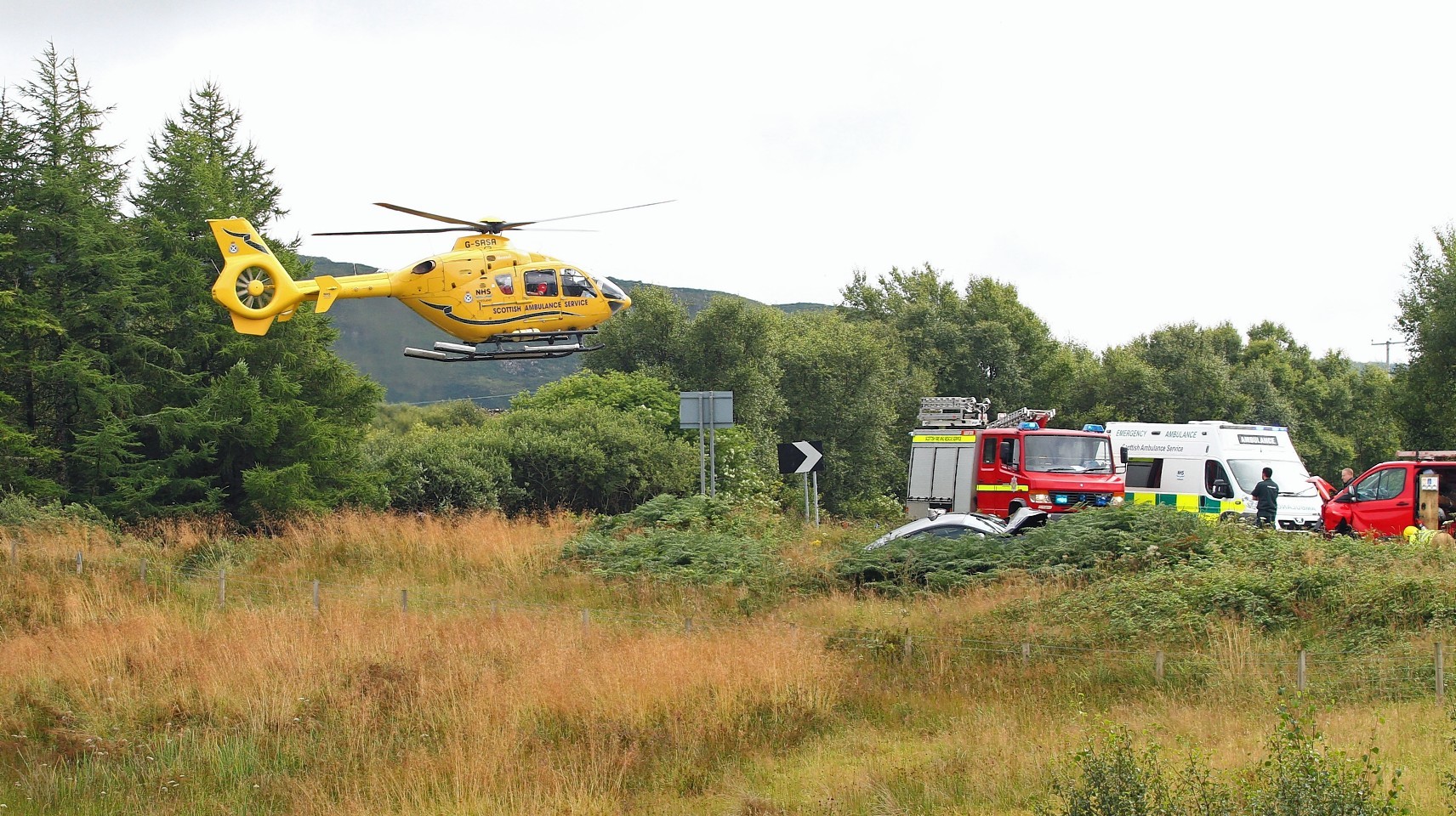 Police are appealing for witnesses following a road crash in Argyll earlier today.
An elderly man was flown to hospital by helicopter following the crash on the A816 Oban to Lochgilphead road.
The road was closed between Ardfern and Craobh Haven for several hours.
The accident involving a Vauxhall Insignia car and an Oban Electrics van took place at around 1.30pm, and police reopened the road just before 6pm.
Local diversions on a single track road via the village of Ford and along Loch Avich were in place.
The elderly man who was the driver of the car, was flown by air ambulance to the Southern General Hospital in Glasgow suffering from a back injury.
Police said his condition was not believed to be life-threatening.
Police, fire and ambulance crews were called to the scene at the bends between Ardfern and Craobh Haven at 1.40pm.
A spokesman for Lochgilphead police said: "Inquiries are continuing into the crash. Any witnesses are asked to call PC Stuart Campbell at Oban Police Station on 101 with any information they may have."
A spokesman for the fire service said: "We received a call reporting a man trapped in a car north of Lochgilphead at 1.40pm. The local crews were mobilised from Lochgilphead, Tarbert and Ardfern.
"The units arrived at 2.10pm, police and ambulance were also in attendance. There had been a collision between a car and a van which resulted in a man being trapped in his car.
"Fire fighters assisted ambulance personnel in removing the casualty from the vehicle. The man was taken by air ambulance to the Southern General Hospital in Glasgow.
"A second man, from the van, appeared to sustain superficial injuries and was taken to hospital by car."