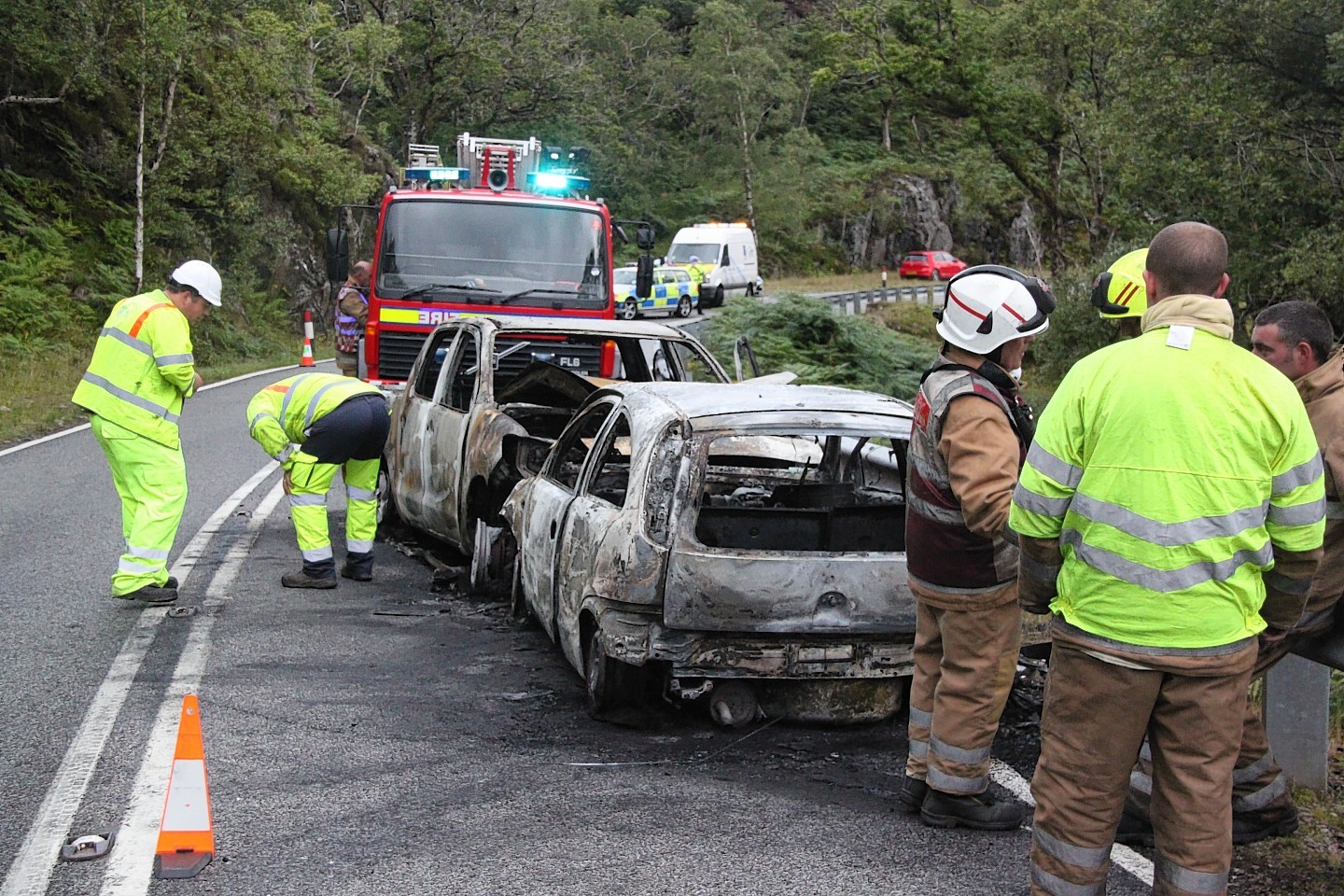 Three people were injured and two cars were totally destroyed by fire as a result of an accident on a popular Highland tourist route.
The two-car crash on the A830 Road to the Isles at Beasdale, near Arisaig, happened at around 5.45pm yesterday evening.
An ambulance service spokeswoman today said the three injured people were taken to Belford Hospital in Fort William by road ambulance.
However, she was unable to say whether they were men or women or to provide any information regarding the nature of their injuries or their condition.
A spokesman for the fire service said both vehicles were totally destroyed by fire.
He added that firefighters helped ambulance personnel to remove a casualty from one of the cars, but could not say whether this was before or after the vehicles caught fire.
And a police spokeswoman said the Fort William to Mallaig trunk road was totally closed in both directions between Arisaig junction and the A861 junction in Lochailort following the accident.
She said it partially reopened shortly before 7.30pm and was fully open just after 8.40pm.