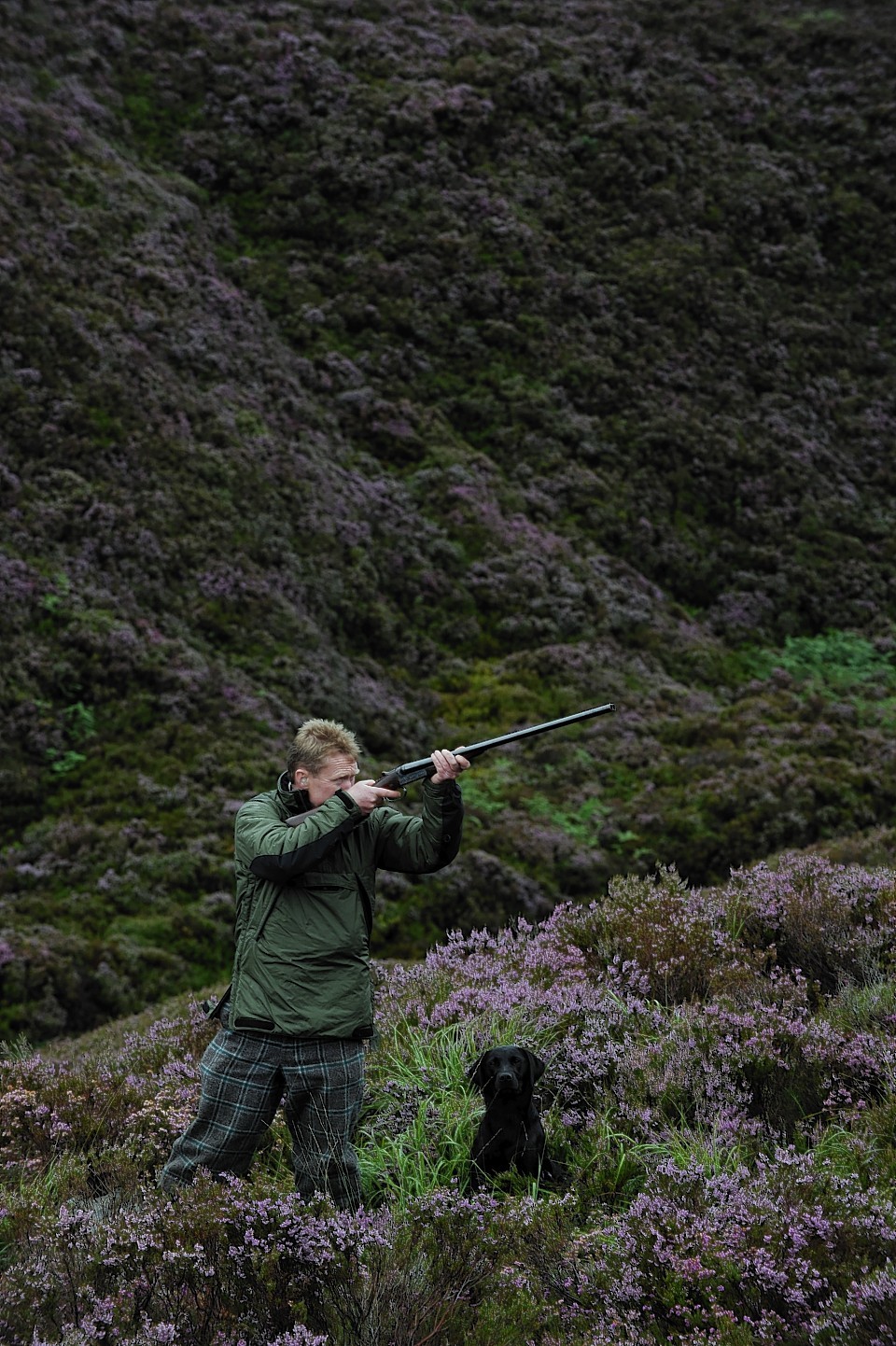 Gamekeepers and estate managers are forecasting excellent prospects for the grouse shooting season, starting from today.
Shooting parties will take to heather moors across the country for the Glorious Twelfth, with leading sport letting agents predicting a boost to rural communities across Scotland in excess of £32 million.
Robert Rattray, partner at CKD Galbraith and head of the firm's Sporting Lets agency, said that weather conditions had been "ideal" for a strong grouse season.
The company manage the sport on many of the north's shooting estates and Mr Rattray said that their partners were optimistic this year.
He said: "I think we're in pretty good shape ahead of the season this year. We base our predictions on the spring counts and they were very positive this year and the weather has been ideal since then with no particular extreme conditions either way across the country.
"The grouse stocking estates are feeling very positive this year and we've had a good uptake of interest from shooters through our management service and that's encouraging as well.
"We have a good base of returning regular customers but we are also seeing a few non regular signing up for this year which is encouraging.
Clients can expect to pay about £150 plus VAT per brace for driven grouse and £100 plus VAT per brace for walked-up grouse this season.
Heather moorland is managed by gamekeepers to encourage a surplus of healthy grouse for the shooting season.
However, while the health of the iconic quarry will be uppermost in shooters' minds, gamekeepers are reporting excellent prospects for threatened ground nesting species such as curlew and lapwing thanks to their land management.
Scottish Gamekeepers Association (SGA) chairman Alex Hogg said: "The prospects for the grouse season look good.
"The mix of weather has been right for the birds, which have feathered up well, there's been enough water and there has been a good insect hatch.
"It should secure a good season for sporting visitors which, in turn, helps the small rural communities; the tourism businesses, shops and retailers that require the cash injection as we head into the less seasonal months."