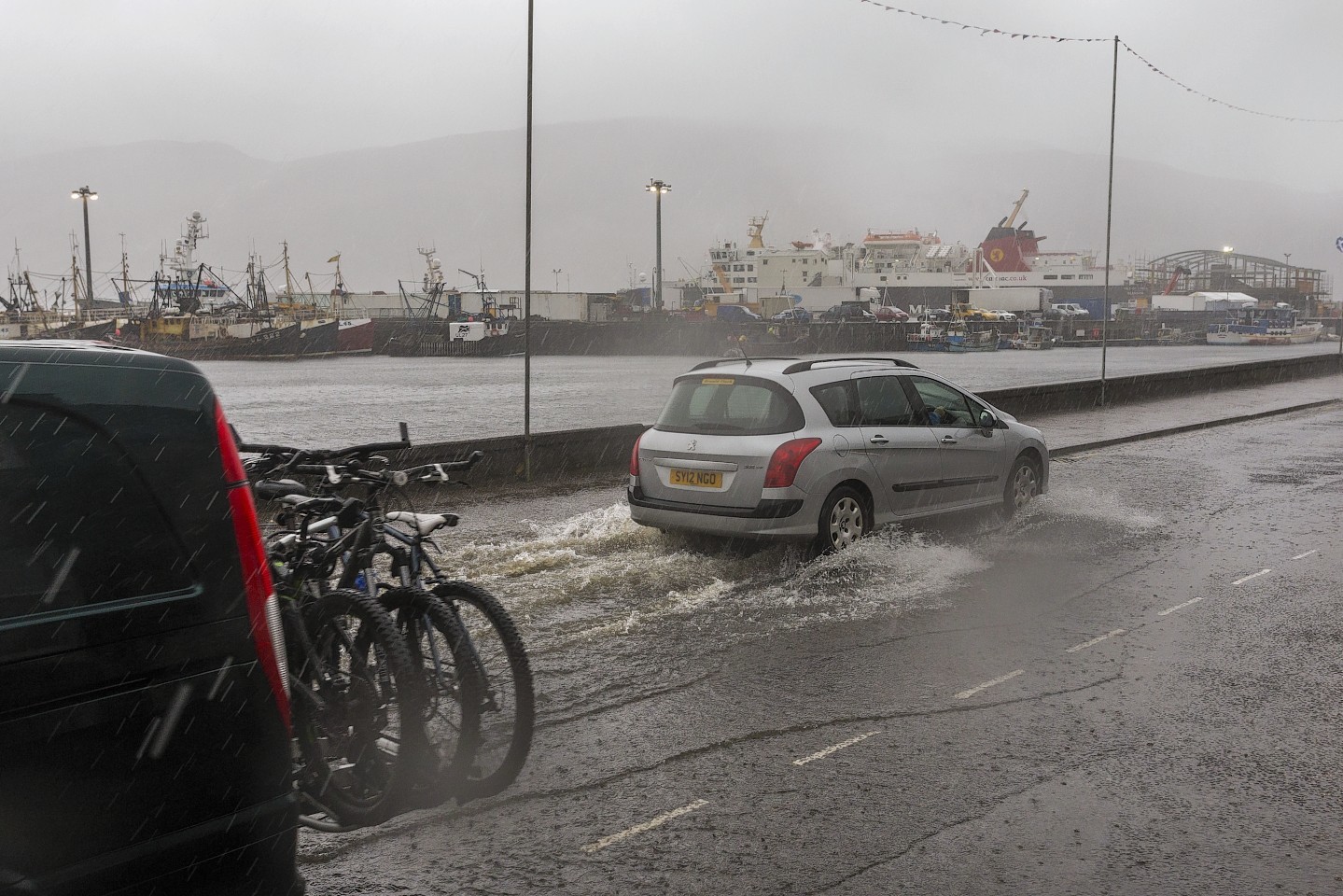 Travellers face continued disruption on the roads and railways today as the Highlands mops up after Hurricane Bertha.
Train services from Inverness to Perth and Inverness to Aberdeen are still disrupted due to the floods.
The worst issues are at Kingussie and Elgin and replacement bus services are running.
In Kingussie, engineers are working to remove the floodwater on the railway which has washed away material from the track bed. Replacement of the track bed will take several hours.
In Elgin, flooding in the River Lossie under the railway at the Lossie viaduct has brought in a lot of debris. Divers are currently waiting for the fast flowing river to subside in order to go in safely to clear it.
A convoy system is in place on the A835 Ullapool to Tore road after serious flooding yesterday.
Road contractor Bear Scotland estimates that 600 tonnes of debris will have to be excavated from the site of the worst problems at Leckmelm, south of Ullapool.
People travelling to catch the Ullapool-Stornoway ferry have faced delays in reaching the terminal.
Elsewhere, Highland Council has issued a list of roads which are still affected by flooding.
North Area
o A836 at Invershin closed due to high river level.
o All other A-class roads open although one or two sections are is reduced in width.
o Minor road at Hope remains closed due to washout.
Ross & Cromarty
o A832 Kerrysdale, Gairloch – road closed due to flooding.
o All other sections of the A832 that were closed yesterday now reopened. Some reduced width sections, passable with care.
o Minor road at Badralloch closed, landslide being cleared.
Inverness
o B9154 at Moy Railway Bridge closed, expect to reopen mid-morning.
o B851 Flichity, road still closed.
o Minor road at Dunlichity – road closed.
Badenoch and Strathspey
o A938 closed at Duthil, expected to reopen mid-morning.
o B9152 at the Highland Wildlife Park is closed until waters recede.
There are no roads closed in Nairn, Lochaber or Skye.