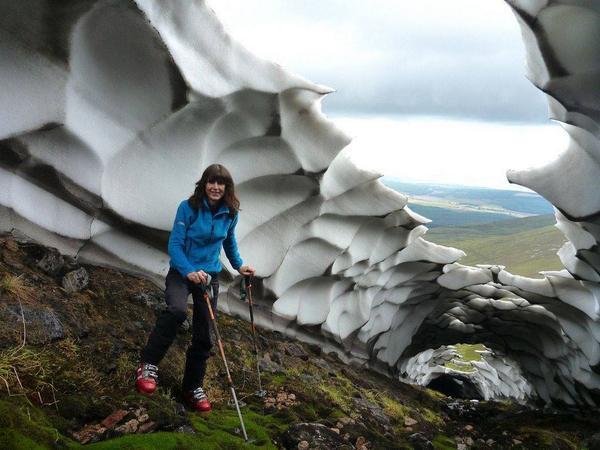 While the focus this week has been on the torrents of floodwater sweeping the Highlands, up in the mountains, a few patches of snow are still managing to survive.
And as this spectacular picture from August 2013 shows, the white stuff can melt away to leave beautiful patterns and create an almost magical tunnel of snow.
It meant that this lucky woman was able to walk underneath the snow patch, which is thought to be in the Highlands.
There are a number of snow patches left in Scotland, many in the Cairngorms.
Earlier this month, the Glencoe ski area planned to offer its first ski-ing in August but the event was called off due to bad weather.