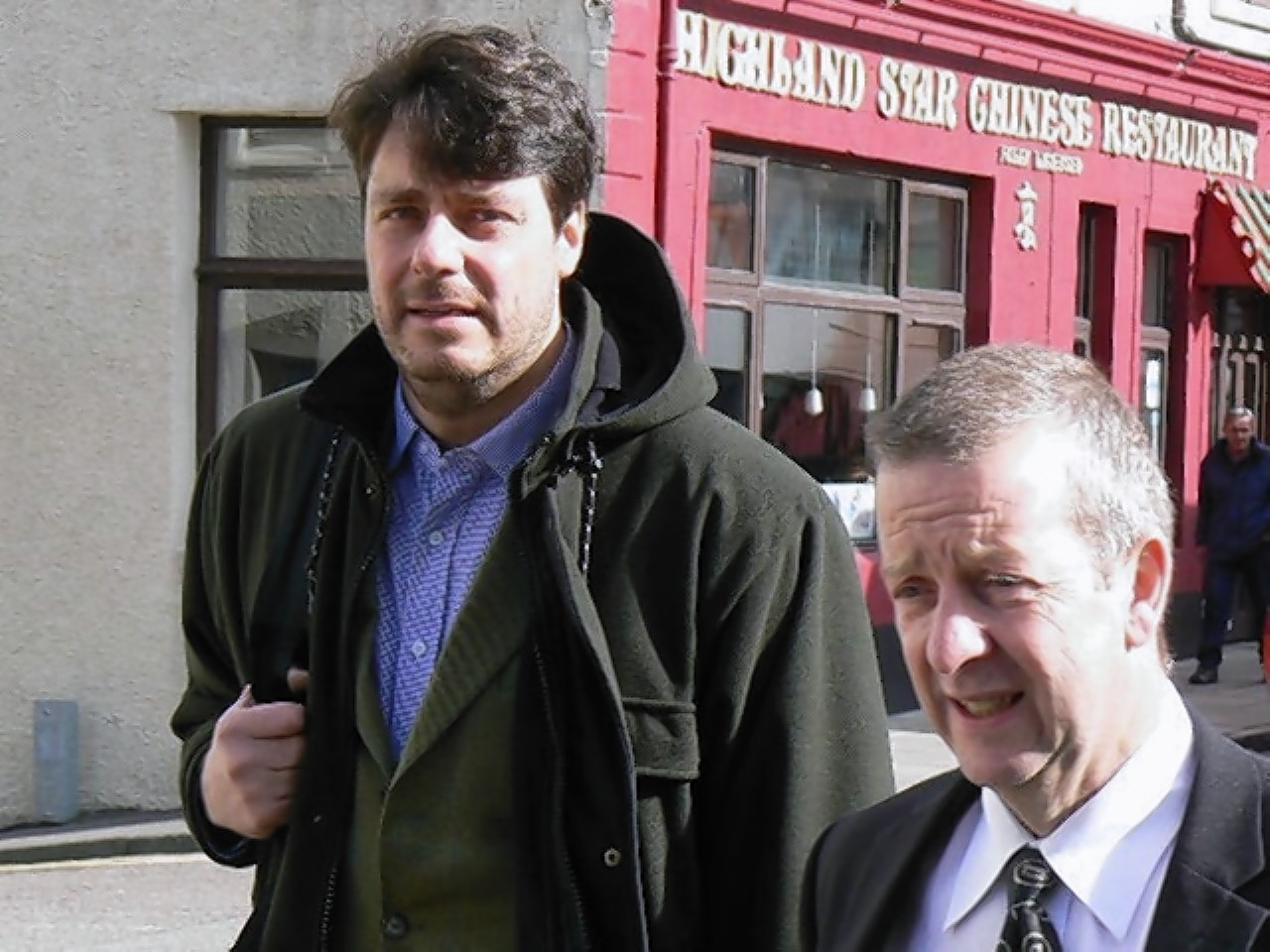 The owner of Britain's most remote pub has admitted illegally possessing firearms.
Fort William Sheriff Court heard police hired a boat while Belgian Jean-Pierre Robinet was away on business and raided the Old Forge Bar in mountainous Knoydart and seized the weaponry they found there.
Robinet, 44, yesterday pleaded guilty to possessing a Blaser rifle and 57 x 300 caliber bullets without a firearms licence.
He also admitted a similar offence of having a shotgun without a certificate, both charges contrary to the Firearms Act of 1968.
The Old Forge is popular with locals, fishermen, deer stalkers, hill climbers and birthday and stag night organisers seeking a unique location for their celebrations.
Robinet has owned the premises for the past 18 months.
The pub of the Yearsituated in the little village of Inverie, Knoydart, has no roads leading to it.
It is listed in the Guinness Book of Records as Britain's most remote pub but despite this the hostelry is often full of customers.
It can only be reached either by a five-mile boat trip down the Loch Nevis from Mallaig or a near 20 mile tramp over a mountain path from the east.
The court heard that the firearms were discovered by police on May 27 in Robinet's accommodation in the pub.
His defence lawyer David Dewar told Sheriff Mungo Bovey at Fort William Sheriff Court that his client's case was 'very exceptional'.
He was a first offender and the reason he was in the dock was "his innocent lack of knowledge of UK law".
He had a full licence for both firearms back in his native Belgium and wrongly thought this covered Britain as well.
The solicitor said: "He has not tried to hide them and declared them at Southampton and Inverness airports without a problem.
"He is a deer stalker of long experience and the guns were kept in a secure gun cabinet.
"He lives in an area of very low crime in one of the remotest spots in the UK. It might have been different if he had been keeping the guns in a city.
"Mr Robinet has since taken even more strenuous measures to keep his guns safe by buying three new gun cabinets.
"He is a rational, responsible and law-abiding person. His business has suffered by the publicity surrounding the police visit to take away the two guns.
"He has applied to Police Scotland for the required two licences but it will be a few weeks before we hear back from the police."
The lawyer pleaded with the sheriff not to confiscate the two firearms.
Fiscal Alison Wylie said police were tipped-off that Robinet was regularly seen out deer stalking but might not have the legal paperwork for his firearms so police visited his premises.
Sheriff Bovey deferred sentence for a month. Robinet declined to comment on leaving court.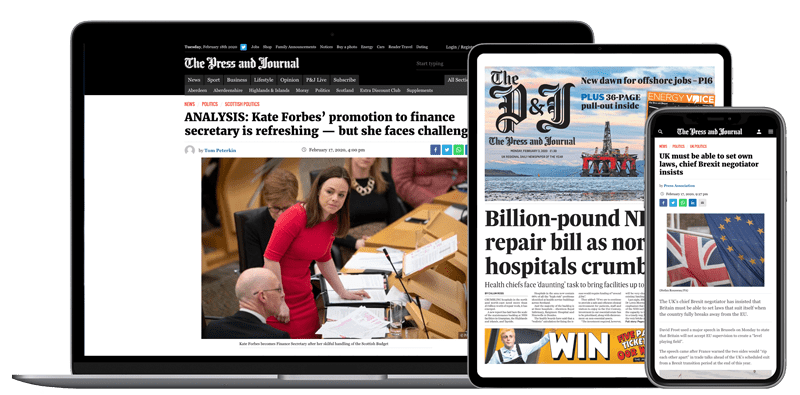 Help support quality local journalism … become a digital subscriber to The Press and Journal
For as little as £5.99 a month you can access all of our content, including Premium articles.
Subscribe