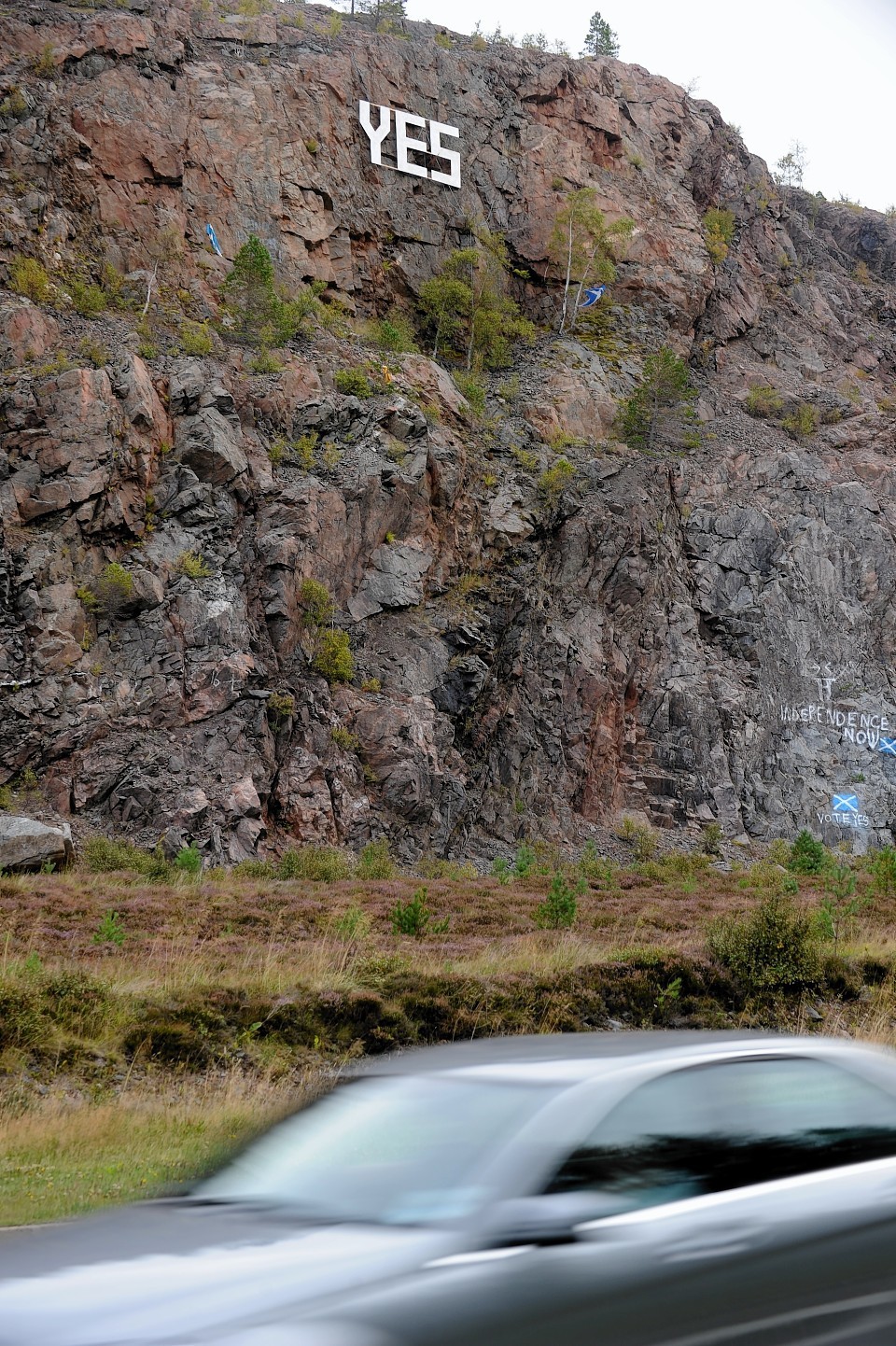 Pro-independence campaigners have scaled new heights to promote their message ahead of next week's referendum.
A cliff beside the A9 Inverness-Perth road at Slochd has become the latest target for a huge "Yes" sign.
The wooden sign, which appeared on Monday, has been suspended by ropes from rocks at the top of the cliff, next to the southbound carriageway.
The white letters are clearly visible to thousands of motorists using the main road down below.
It is the latest addition to a range of Scottish paraphernalia that has been left at the site over the years.
Pro-independence slogans have been painted on the cliffside in the past and in recent months Saltires and the Royal Banner of the Royal Arms of Scotland – better known as the Lion Rampant – have been installed several feet up on the cliff face.
More flags were put up on the opposite side of the road.
However, the new sign is by far the biggest and highest.
Yesterday the nearby Slochd Hostel said that they had not put up the sign, although they did support the Yes campaign.
A woman at the hostel said: "It must have been someone who is good at climbing."
Meanwhile, climbing enthusiasts have pinned a giant cloth Saltire to a rock face at Ballachulish quarry in Lochaber.
The flag, which is about 30ft wide, appears to have been fixed with ropes pegged into the slate.
A local, who did not want to be named, said: "It looks as though it has been put there by someone who has abseiled down from above."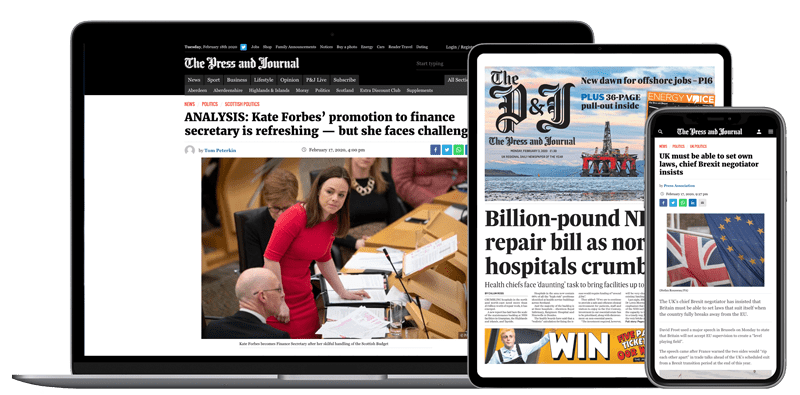 Help support quality local journalism … become a digital subscriber to The Press and Journal
For as little as £5.99 a month you can access all of our content, including Premium articles.
Subscribe