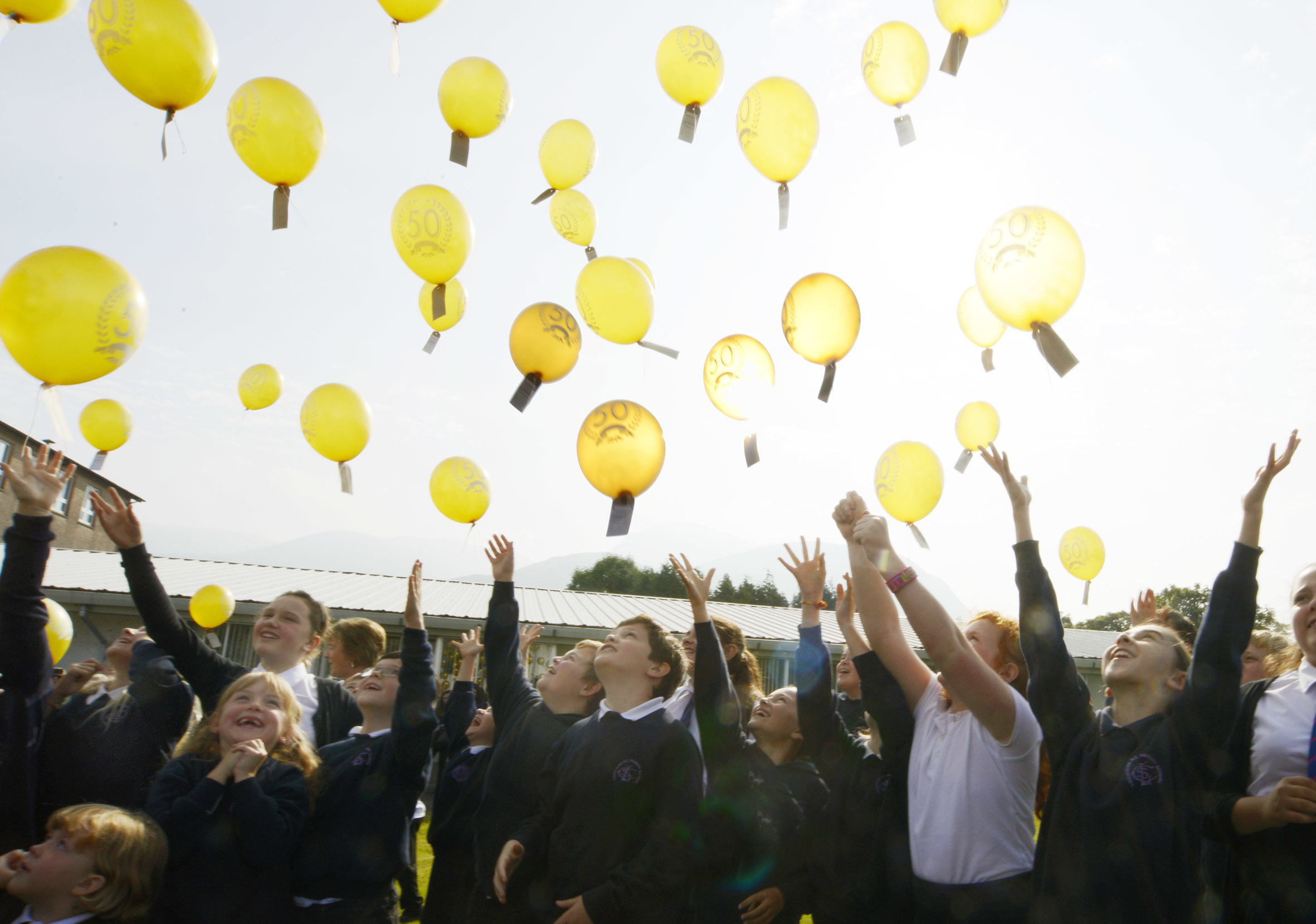 One hundred golden balloons were released into the sky this morning to mark the 50th anniversary of a Highland primary school.
But the event was tinged with sadness because Lochyside RC Primary School at Fort William is due to close in two years time when it becomes part of the new joint school campus at Caol.
Head teacher Violet Smith said: "There are mixed emotions around the anniversary.
"There's a big sense of pride in the school, but there's also a tinge of sadness because we know that, in two years time, it won't be here any more.
"However, it was wonderful to meet up with people who haven't been to the school for 40-50 years and we couldn't have asked for better weather."
A special Mass at the school this morning was attended by around 200 visitors, many of whom were former pupils or former members of staff.
The service was conducted by Monsignor James MacNeil, of Oban, assisted by the school's current chaplain, Father Roddy McAulay, and former school chaplain, Father Michael MacDonald.
This was followed by a speech from one of the school's most famous ex-pupils – Charles Kennedy MP, who attended the school when it first opened in 1964.
The oldest and youngest pupils at the Lochaber school – 11-year-old Shannon Gall and Aaron MacLennan, aged five – then buried a time capsule in the school grounds and pupils and staff released the golden balloons to mark the occasion.
Miss Smith said they were originally going to release one balloon for each of the 95 pupils at the school, but decided to round it up to 100.
She added that each class provided items for the capsule to reflect life in the school in 2014.
These included photographs, jotters, a school tie, a school badge, loom bands and school magazines, along with a recording of music that the children would be singing at a special anniversary ceilidh in the evening.
The celebrations continued throughout the day with tours of the school for visitors, exhibitions of photographs and memorabilia, a buffet lunch and activities for the children based on a 1964 theme.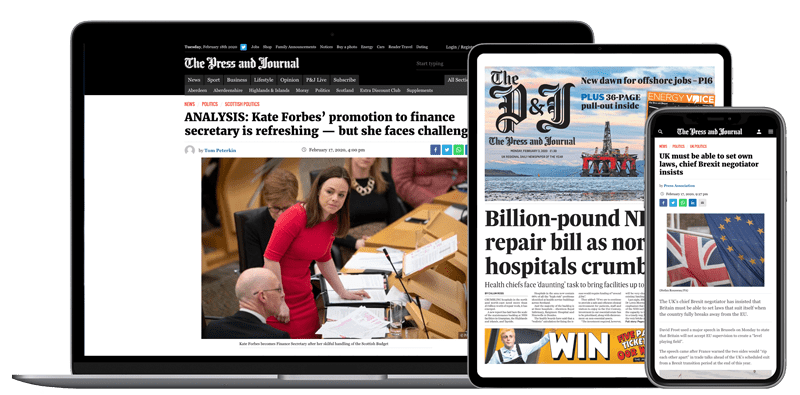 Help support quality local journalism … become a digital subscriber to The Press and Journal
For as little as £5.99 a month you can access all of our content, including Premium articles.
Subscribe