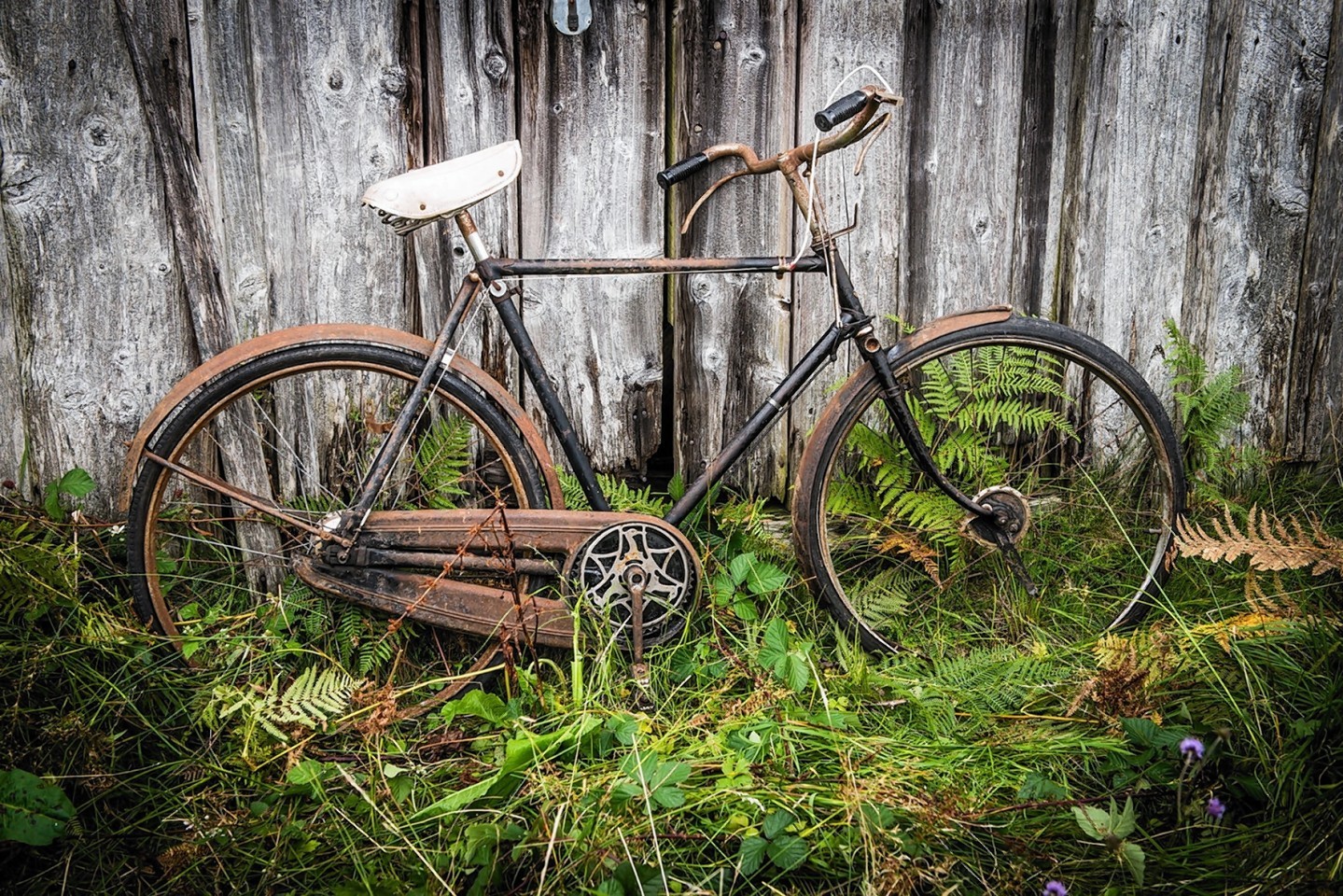 A photographer has replaced a rusty old bicycle that had become a landmark in a Highland glen after it disappeared without trace earlier this year.
The iconic bike was believed to have been leaning up against a tumbledown shed in picturesque Glen Etive for at least 40 years and had been snapped by photographers and tourists from all over the world.
Its disappearance in May of this year was met with dismay by people returning to the Lochaber glen.
Professional photographer Karl Griffin, who runs Ballachulish-based Glencoe Photography and takes clients on photography tours of the glen, decided it should be replaced.
The 40-year-old has been looking for a suitable substitute ever since and eventually found a rusty, black Raleigh bike that was about 25-30 years old on eBay.
And he has propped it up against the shed, which used to be the engine room servicing the power for the glen.
Mr Griffin explained that he used to start his tours at the bottom of the glen and stop off at the bike at Invercharnan on the way back.
He said: "It was always appearing on photography forums and websites. Everybody knew the Glen Etive bike. I was mortified when I discovered it had gone.
"No one knew who left if there or why but, from talking to locals, it seems it had been there for at least 40 years.
"I have no idea why anyone took it. The wheels were all bent and its spokes were popped out. It wouldn't have been any use."
Mr Griffin was delighted when he found a suitable replacement on the online auction site and had to stop its previous owner from cleaning it up and oiling it before he took possession.
He said: "I told him to leave it just the way it was. The older and rustier it looked the better.
"It's in better condition than the original, but it looks as though it's been there for years.
"Everybody seems to be pleased it's back."