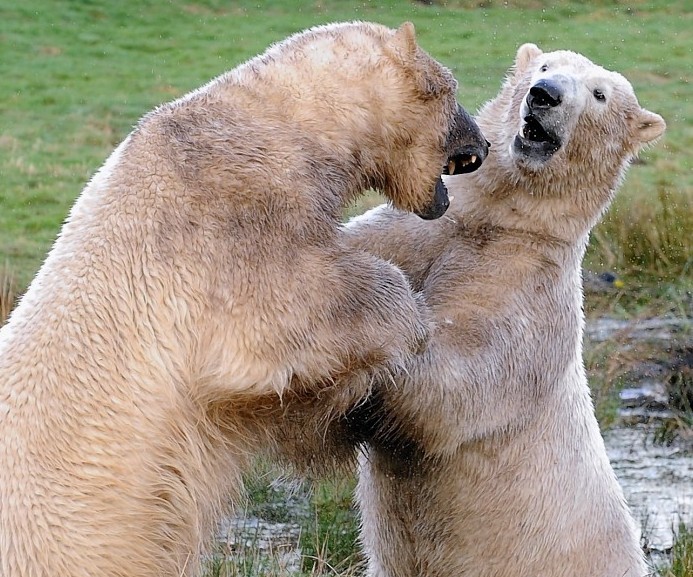 Troops have given a military salute to a new polar bear love nest in the Highlands.
The 71 Engineer Regiment and a contingent from the South Dakota National Guard bid farewell to the Highland Wildlife Park after 10 days of hard work on the new feature.
It will house a female polar bear, which is being brought to the park as part of efforts to breed the endangered species.
The park already has two male polar bears, Arktos and Walker.
However the female bear, which is expected to arrive next spring, will be kept separate from the males at first, as would happen in the wild.
The new bear will be introduced to one of the males during breeding season. Polar bear cubs have not been bred in Scotland since 1992.
The 60 military personnel spent more than 2,240 hours building the enclosure and walkway, using around 615 tonnes of timber and stone.
They took part in a special ceremony to officially hand over the enclosure to the park today.
The troops were piped down the walkway by Morag Sellar, the park's head animal keeper.
Daska Mackintosh, head of operations and visitor services at Highland Wildlife Park, presented military representatives from both sides of the Atlantic with specially commissioned commemorative polar bear prints.
Second in command of the 71 Engineer Regiment, Major Darren Keogh received a large print of Walker to be displayed in their Leuchars headquarters in Fife.
The contingent from the South Dakota National Guard were given four smaller prints that will travel to various towns throughout South Dakota which are local to the units.
The military's work represents a £45,000 donation of manual labour, with the Heritage Lottery Fund donating £51,700 towards the walkway and other structural improvements.
Steven Plowman, Highland Wildlife Park property and estates manager, said: "I was approached by the military personnel to see if we could offer them a task for their operatives; they were looking to do practical engineering work within the local community that allowed them to create something permanent for people to enjoy for many years to come. A win-win for all."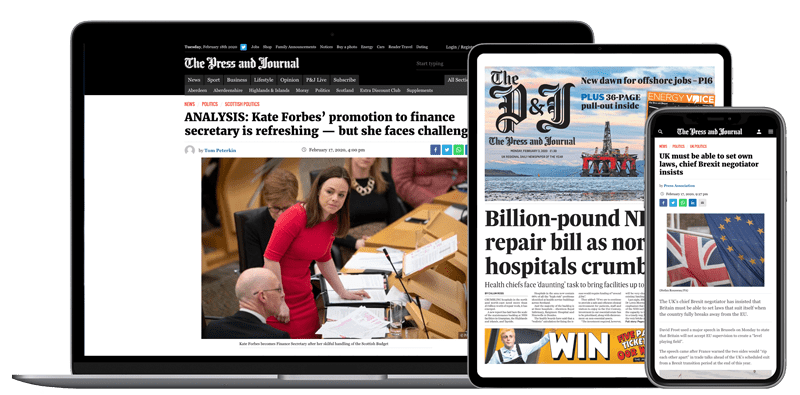 Help support quality local journalism … become a digital subscriber to The Press and Journal
For as little as £5.99 a month you can access all of our content, including Premium articles.
Subscribe