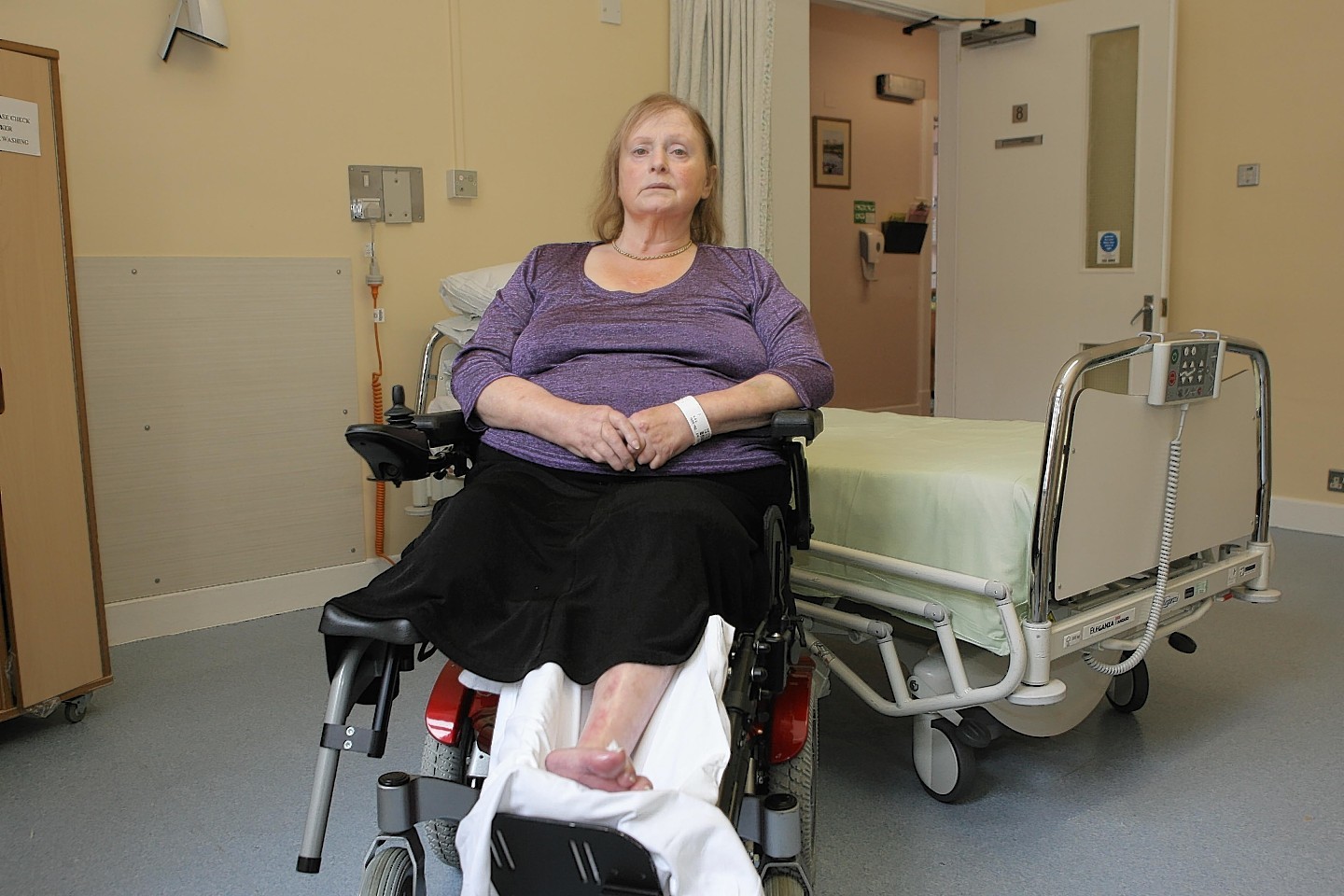 Scottish Health Secretary Alex Neil has come under pressure to help NHS Highland address its delays in discharging patients.
Earlier this year, the Press and Journal revealed 61-year-old Debbie Michie had been forced to spend a year in hospital because there were no carers to look after her at home.
She had her leg amputated at Raigmore Hospital in September last year, but only finally got home to Nethy Bridge this month.
Yesterday, Highlands and Islands Conservative MSP Mary Scanlon demanded to know what the Scottish Government was doing to help the health board recruit and retain carers to prevent other patients from having such lengthy stays in hospital.
Ms Scanlon said: "Each quarter, 150,000 bed days are occupied by delayed discharge patients, and one patient in NHS Highland had to wait for more than a year from the date of medical discharge to go home.
"What is the Scottish Government doing to support NHS Highland, which has responsibility for home carers, to recruit and retain staff in order to ensure that patients get care and support when and where they need it?"
Mr Neil said the Scottish Government and local authority group Cosla would follow up their joint report on residential care with one on home care services.
He said the social care sector faced a number of challenges, such as the need for a living wage, a proper career structure for staff, and adequate funding for private care providers.
"We are looking at the implementation of the recommendations in the reports across the whole of Scotland because the description that Mary Scanlon outlined of the social care sector and NHS Highland could be applied to many other parts of
the country," Mr Neil said.
"For example, in Aberdeen at the moment, people can very often earn more filling shelves in a supermarket than they can working in the social care sector.
"We have to tackle the underlying strategic issues so that we get the social care sector in Scotland – including in the Highlands – into far better shape, and we need to deal with the very specific challenges in rural, remote rural and island communities."