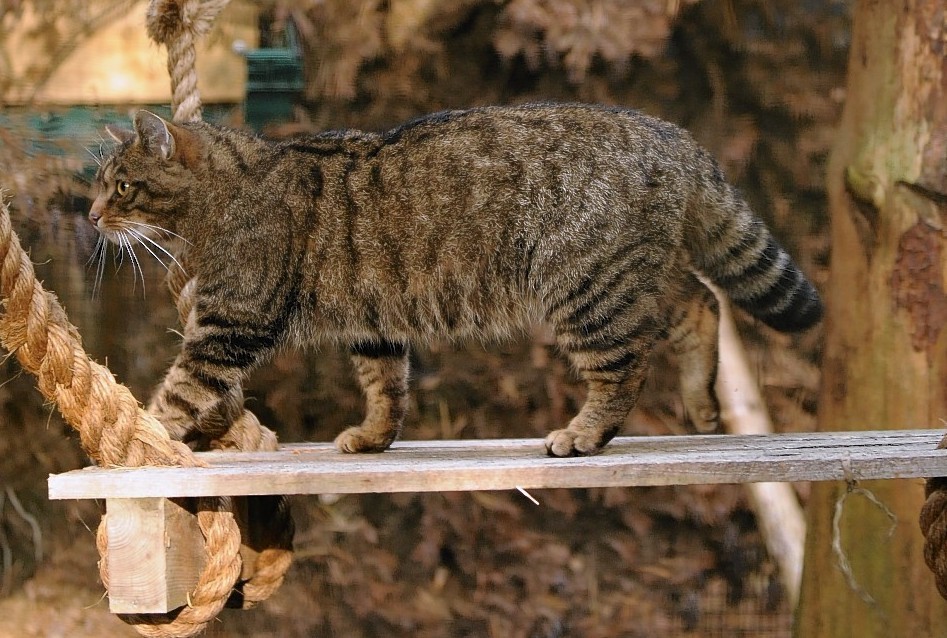 Campaigners have accused a north wildlife park of breeding "fake" wildcats.
Animal charities expressed concern after learning that the majority of wildcats born at the Highland Wildlife Park near Aviemore had been neutered.
The Scottish wildcat is endangered, partly because of hybridisation – or cross species breeding – with domestic cats.
The Royal Zoological Society of Scotland (RZSS) have said that only cats found by tests to have a high level of hybridisation were neutered, while wildcats with purer DNA were kept for breeding.
The wildcats are a popular attraction at Highland Wildlife Park, which is run by the RZSS.
The animal charities raised concerns after it was revealed that out of 16 wildcat kittens bred by RZSS, 13 were neutered and two died.
Liz Tyson, director of the Captive Animals Protection Society said: "We believe that the concerns over the society's breeding of hybridised Scottish wildcats should be investigated as a matter of urgency and the results made public so that people can make informed decisions over any future support of the zoos."
Chris Draper, programmes manager for Captive Wild Animals and Science at the Born Free Foundation added: "Hybrid wildcats face a lifetime in captivity without the prospect of release to the wild.
"Zoos constantly tell us that captive breeding is vital for conservation and for public education. We ask them to show us the evidence.
"Based on reports we have received, it would appear in this case that animals with little or no conservation value have been bred, and then presented to the public as being somehow vital to conservation."
Former chairman of the Scottish Wildcat Association Steve Piper said: "This appears nothing but commercial exploitation of the wildcat and the general public.
"Wheel out two cute kittens, do some chest puffing, rattle the collection tin, roll them off to get neutered, every summer holidays alongside the latest conveniently timed might-be-pregnant panda story."
Dr Rob Ogden, RZSS director of conservation said: "The cats historically kept at Highland Wildlife Park were considered to represent a range of genetic purity.
"The recent development of a DNA test by RZSS allows us to distinguish those with a high level of hybridisation, who have been neutered and are now part of education programmes at zoos around the UK, and those that are of high purity that will be used in the future breeding programme to conserve the species."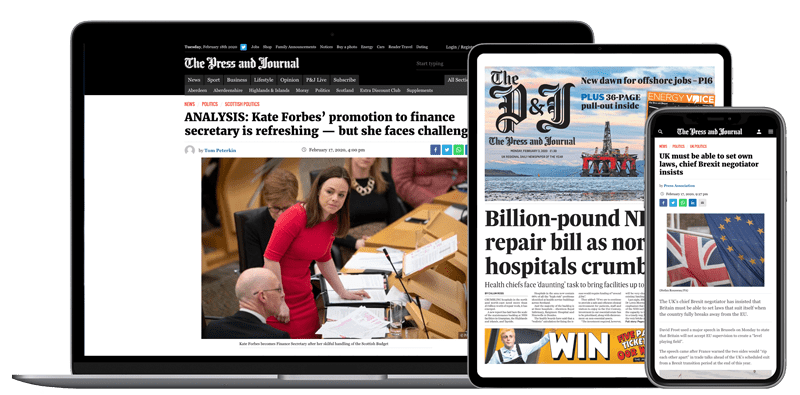 Help support quality local journalism … become a digital subscriber to The Press and Journal
For as little as £5.99 a month you can access all of our content, including Premium articles.
Subscribe